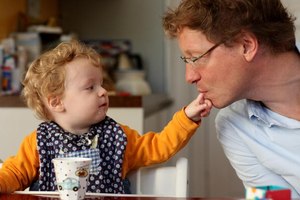 Men much more likely to leave behind family for a good job
Mon June 30, 2014 9:11 a.m. PDT
Men are significantly more likely than women to say that they would leave behind partners and family for the sake of a better job
Americans today are less likely to move to a different state than at any other time since the end of World War Two, with most of this decline happening since the early 1990s. When Americans do move, however, they tend to be leaving states like New York and Illinois for North Carolina and Texas, the most popular destinations for interstate transplants. Many of these moves are made for work reasons, chasing the promise of a better job and a better life to the states where incomes are high and houses are cheap. There is a price to be paid, however, as adult children leave behind their aging parents and spouses are separated for long periods.
The latest research from YouGov shows that men are much more likely than women to say that they would be willing to permanently cut adrift from partners, family or pets for the sake of a great job. 43% of men would leave their boyfriend or girlfriend behind for a 'much better job', compared to only 31% of women. 21% of men would leave behind their spouse, compared to only 14% of women.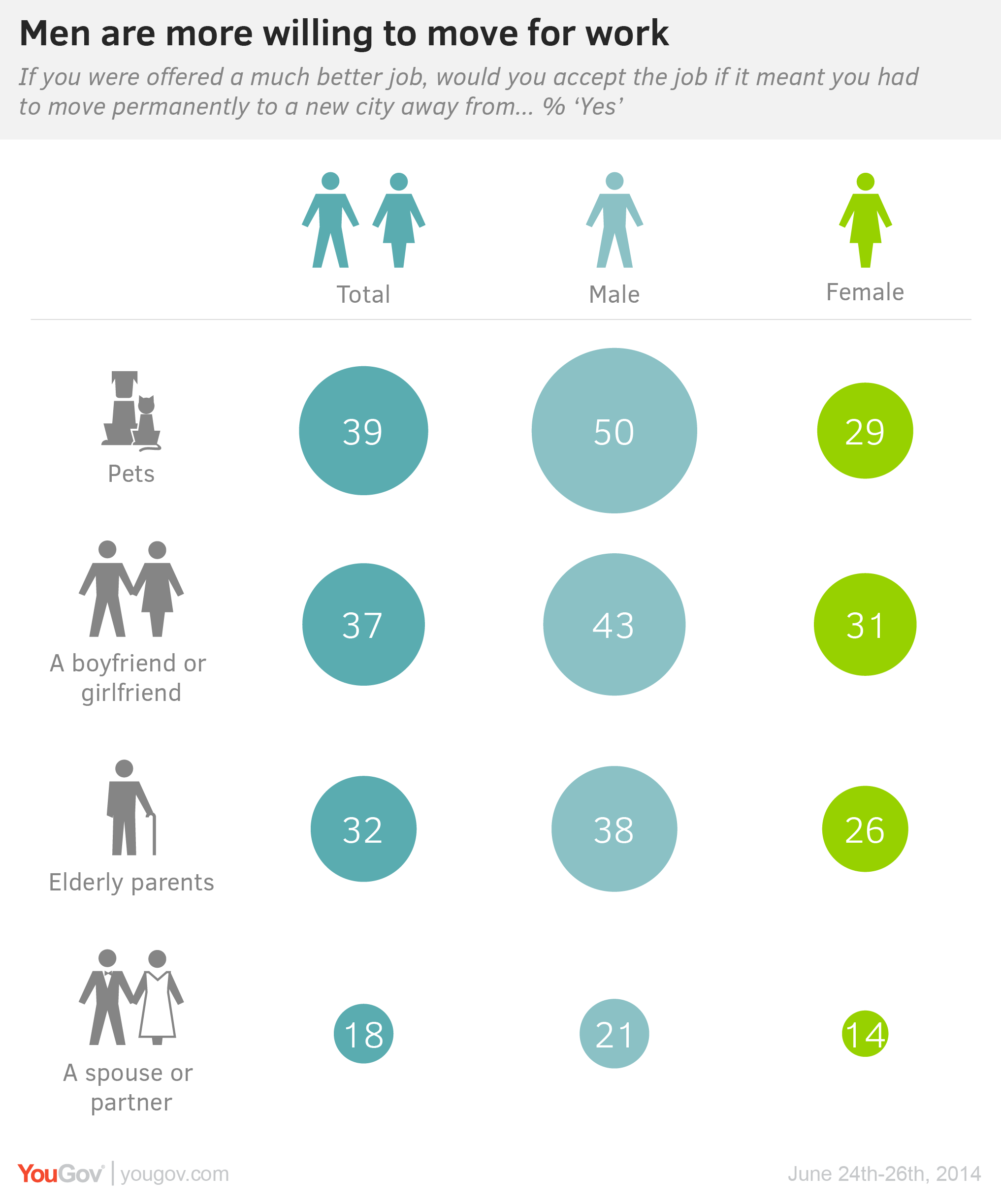 Overall, Americans are much more likely to consider a temporary move to a new city for a much better job, though the gender divide is still significant. 38% of men would temporarily leave behind their spouse, compared to 24% of women.
Despite a greater stated willingness to leave behind friends and family, however, men (34%) are more likely than women (27%) to say that they still live in the town where they grew up.
Full poll results can be found here.
Image: Getty