For those not already supporting Trump or Clinton, running mate ranks near the bottom of the list of important issues
Who the heck is Mike Pence?
It's a question many Americans will getting an answer to – whether they want it or not – over the next week, assuming early reports are accurate in naming the Indiana Governor as Donald Trump's vice presidential pick. But the voters who aren't already supporting Donald Trump or his Democratic opponent, Hillary Clinton, are unlikely to care very much – at least according to those voters themselves.
Data compiled from YouGov's last two national polls had Clinton leading Trump by four points, 46% to 42%, after undecided voters and those supporting third-party candidates were asked who they prefer between the main party candidates. The remainder were split between 8% who still wouldn't back either nominee and another 3% who say they just wouldn't vote.
When asked how important the choice of running mate would be for their presidential vote, however, barely half of the swing voters said it would be even somewhat important. That compares to roughly two-thirds of those who have already bought into Trump and Clinton to some degree and say the vice presidential choice is important.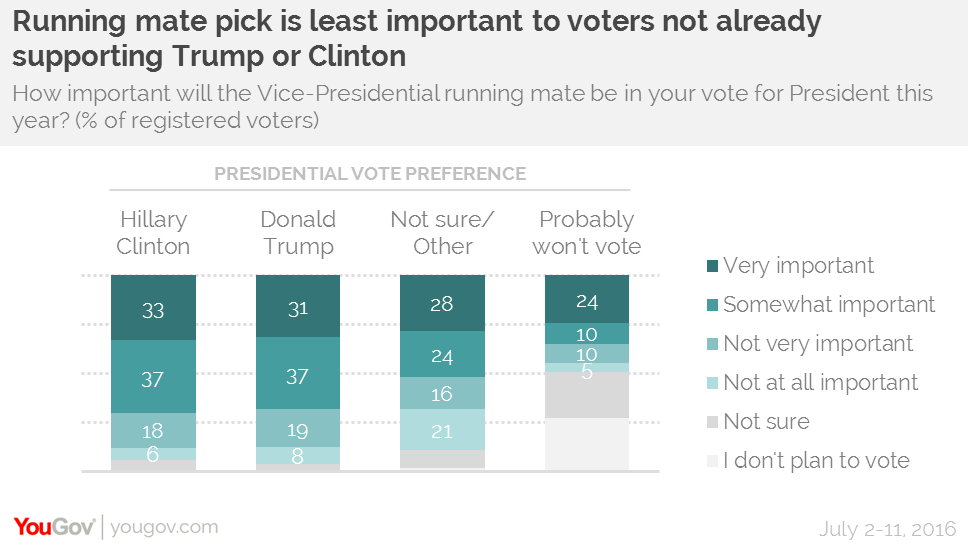 In fact, comparing the veep pick to other priorities included in the poll, "vice presidential running mate" comes almost dead last, only topping "college tuition" as an issue unpersuaded voters call very important.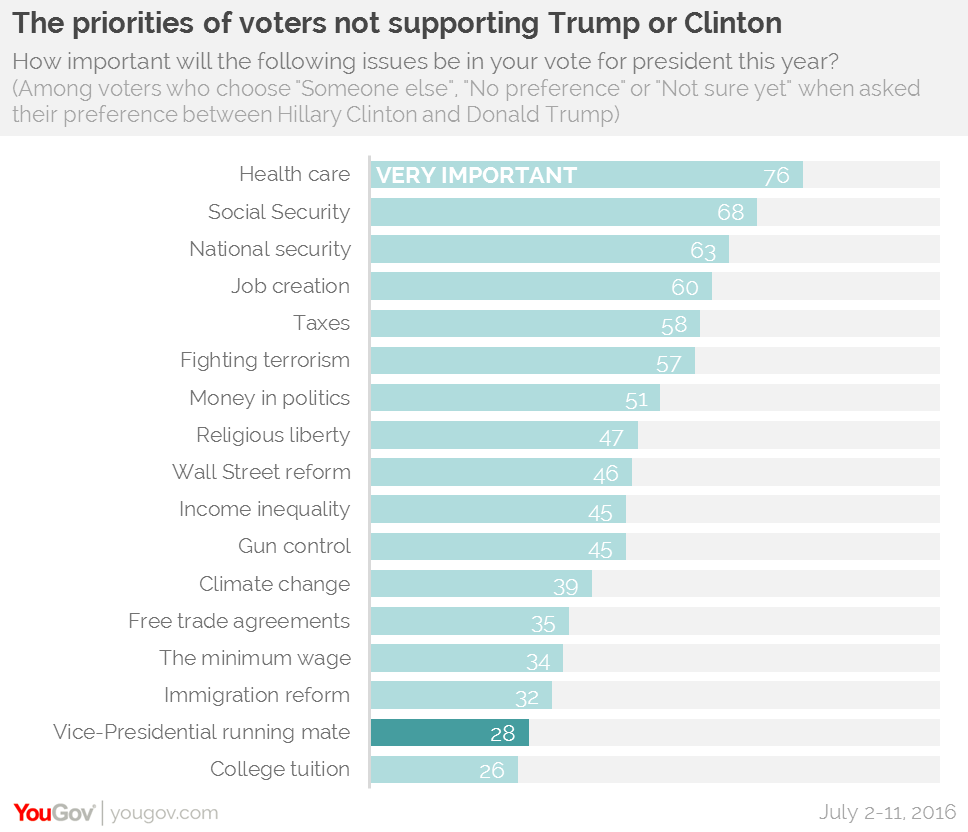 Of course, there are many other reasons for a candidate to choose a running mate besides getting voters off the fence. Nor is it news that running mate choice is rarely the "game changer" some pundits will make it out to be, something even Donald Trump has noted. But these findings hopefully add some more context to the coming hurricane of media coverage about the implications of the decision.