New data brought to you by YouGov for Traders
Abercrombie & Fitch announced their first quarter earnings last month at a time when the company's rivals are reportedly in takeover talks for the struggling clothes retailer. Using YouGov's BrandIndex brand tracking tool, we look at one of the reasons why the brand may have found itself in this position.
Though it is a brand associated with youth, Abercrombie & Fitch has actually been around since the late 19th century. However, according to reports earlier this month today's quarterly earnings report could be the brand's last, as rivals are considering bids to takeover or merge with the clothes retailer.
News of a potential takeover has seen the share price jump over 15% in recent weeks but in the same period the brand's challenges with changing consumer tastes are also evident. As the chart below illustrates, A&F's BrandIndex score over the last quarter has oscillated between very low positive scores and dips into negative ratings.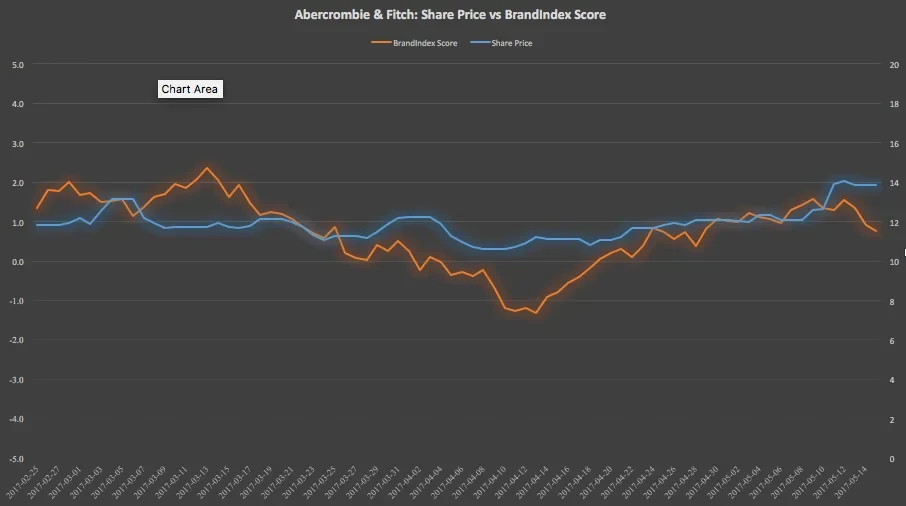 BrandIndex also provides an insight to one of the brand's key challenges; successfully reaching their target audience of younger consumers. As the second chart demonstrates, A&F actually has a better reputation with consumers aged 50 and over than it does with those aged 18-34.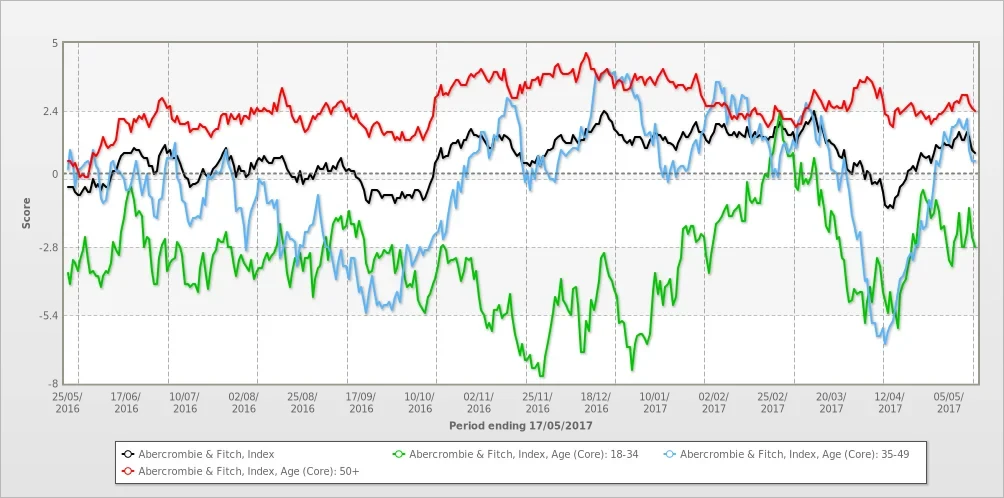 Of the two reported suitors, rivals American Eagle Outfitters, and Express, the former carries a more favourable reputation amongst US consumers; and unlike A&F, the latter has a better reputation amongst the 18-34-year-olds than it does over-50s. American Eagle Outfitters has a more volatile reputation with younger consumers but their score in this category is also often greater that of their score with consumers over 50.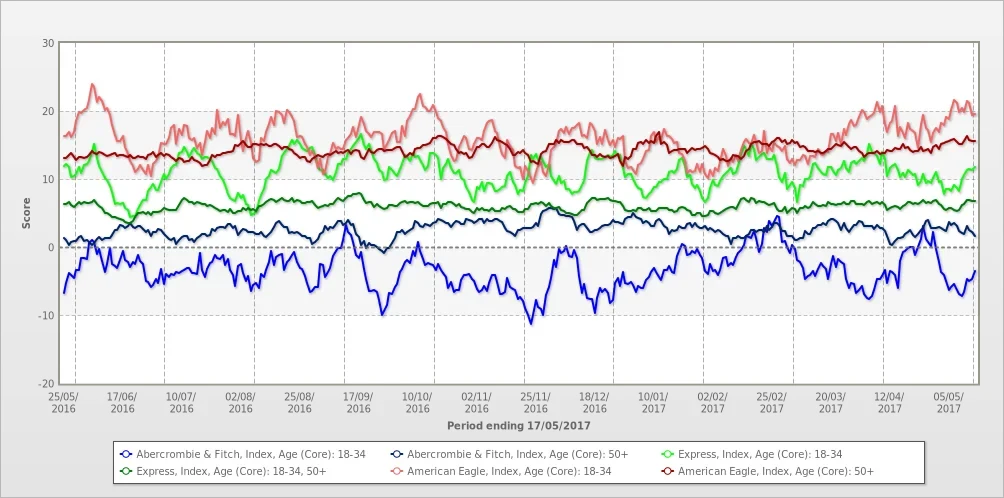 You can follow how consumers view the reputation A&F, their possible partners or owners, and of thousands of other brands around the world with BrandIndex here.
YouGov's interconnected data is updated daily. Built across multiple metrics including purchase intent, reputation, and quality, our vast data can be cut by demographics, lifestyle preferences, media consumption, and many other subsets, providing unrivalled insights to the opinions of millions of consumers across the world's biggest markets.