Although Super Bowl Sunday will look a little different this year, many Americans still plan to enjoy some game-day food.
Among those who are planning to watch the event, the most popular foods of Super Bowl LV will be chips and dip (42% intend to serve or eat this during the game), chicken wings (37%), and pizza (31%).
Many viewers also say they'll be chomping on nachos (23%), cheese and crackers (21%), burgers or sliders (15%), cookies (14%) and/or ice cream (12%) while they watch the game.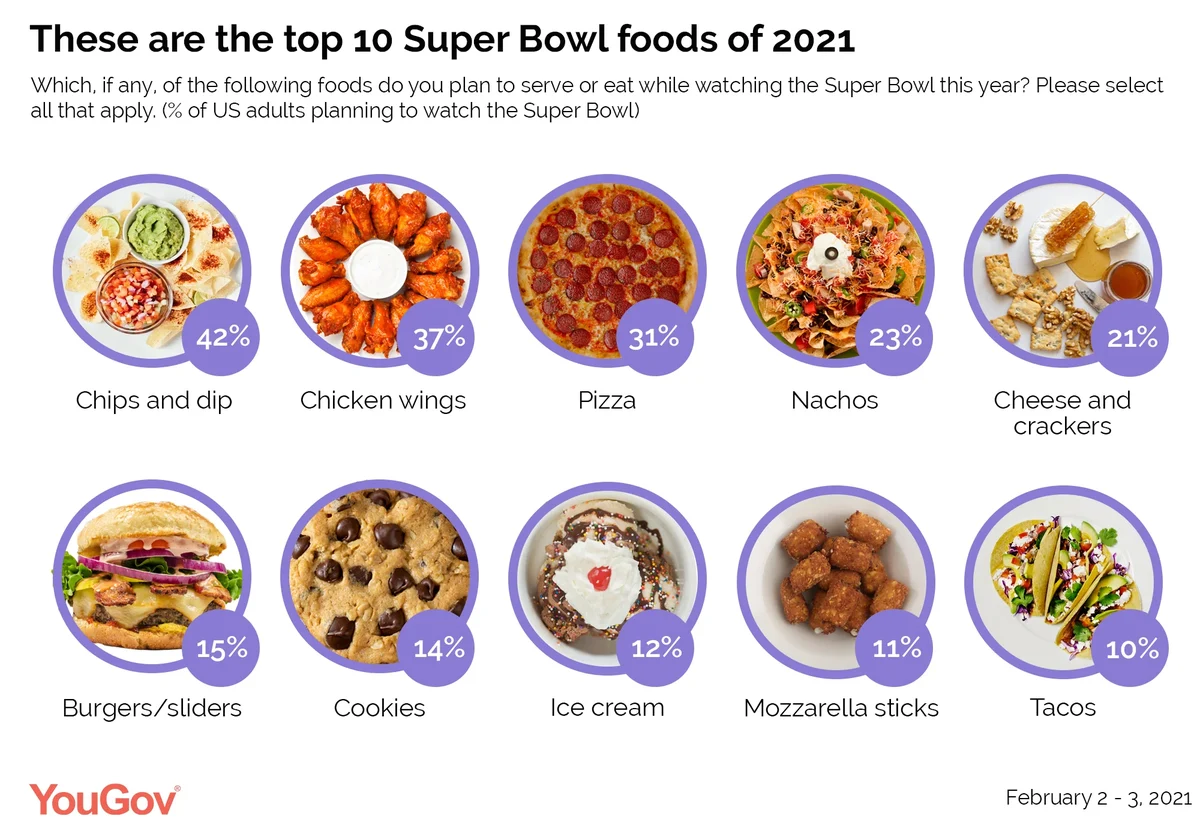 For those who plan to eat nachos, the most popular nacho toppings in America are shredded cheese (55%), salsa (54%), sour cream (59%) and queso/cheese sauce (48%).
As for what they'll wash it all down with, 41% say they'll be drinking or serving soda during the Super Bowl. Beer comes in second place with 32%, followed by iced tea (20%), wine (13%), "other" (9%), and whiskey (8%).
Viewers who live in the South are especially likely to say they'll be enjoying a cold glass of iced tea (29%) during the big game. About as many Southerners (29%) say they'll be drinking beer during the game.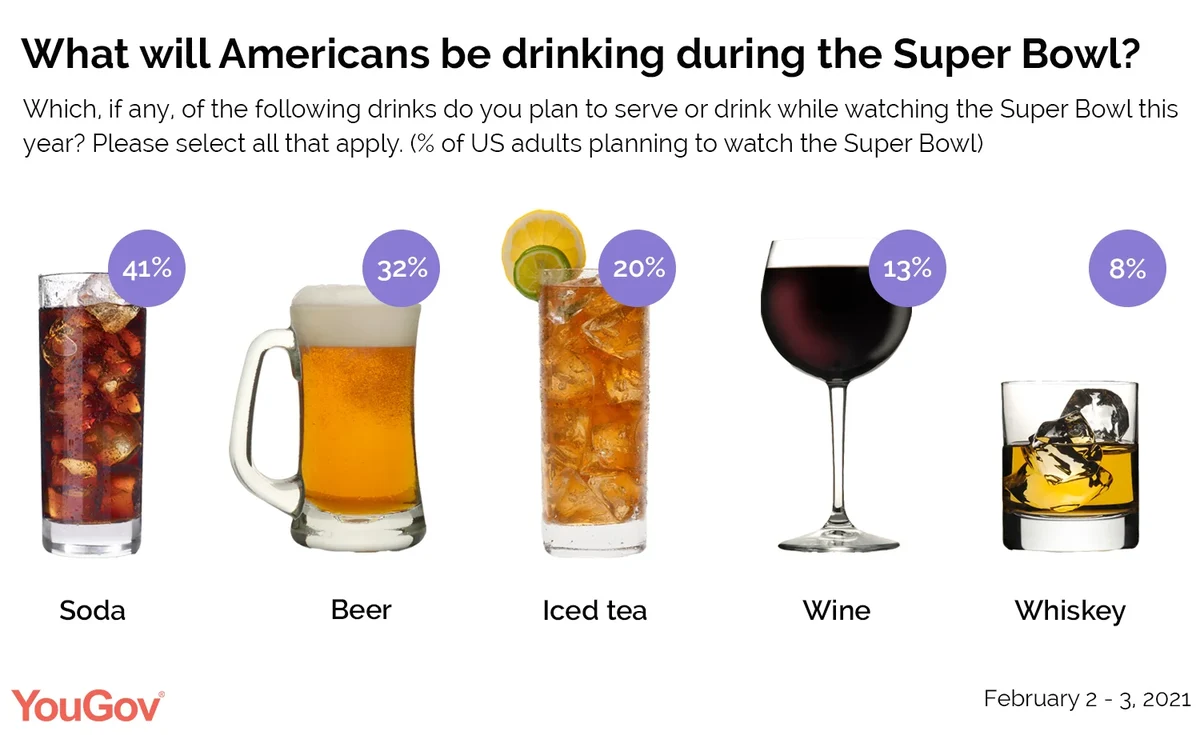 See full results here.
Methodology: Total sample size was 1367 adults, including 594 who intend to watch the Super Bowl. Fieldwork was undertaken between February 2 – 3, 2021. The survey was carried out online. The figures have been weighted and are representative of all US adults (aged 18+).