Most Millennials (56%) worry at least occasionally about whether or not they are improperly tipping people for various services—perhaps for good reason. Millennials are the most likely generation to tip between 0 and 5 percent, and data from YouGov indicates that they tend to be less generous than older generations when it comes to gratuity.
About half of Americans (48%) believe the standard restaurant tip is between 16-20 percent of the total bill. Millennials are 10-percentage points less likely than the generational population to say that's the standard gratuity. A majority of Baby Boomers (55%) tip between 16-20 percent, compared to about half (46%) of Generation X and two in five (38%) Millennials.
Rather, a majority of Millennials (55%) believe America's standard gratuity is less than 16 percent, compared to about half of Gen X (51%) and fewer than half (42%) of Boomers that think that way. Millennials are the most likely generation to say they believe the standard tip in a restaurant should be between 0 and 5 percent (17%) compared to Gen X (9%) and Baby Boomers (6%).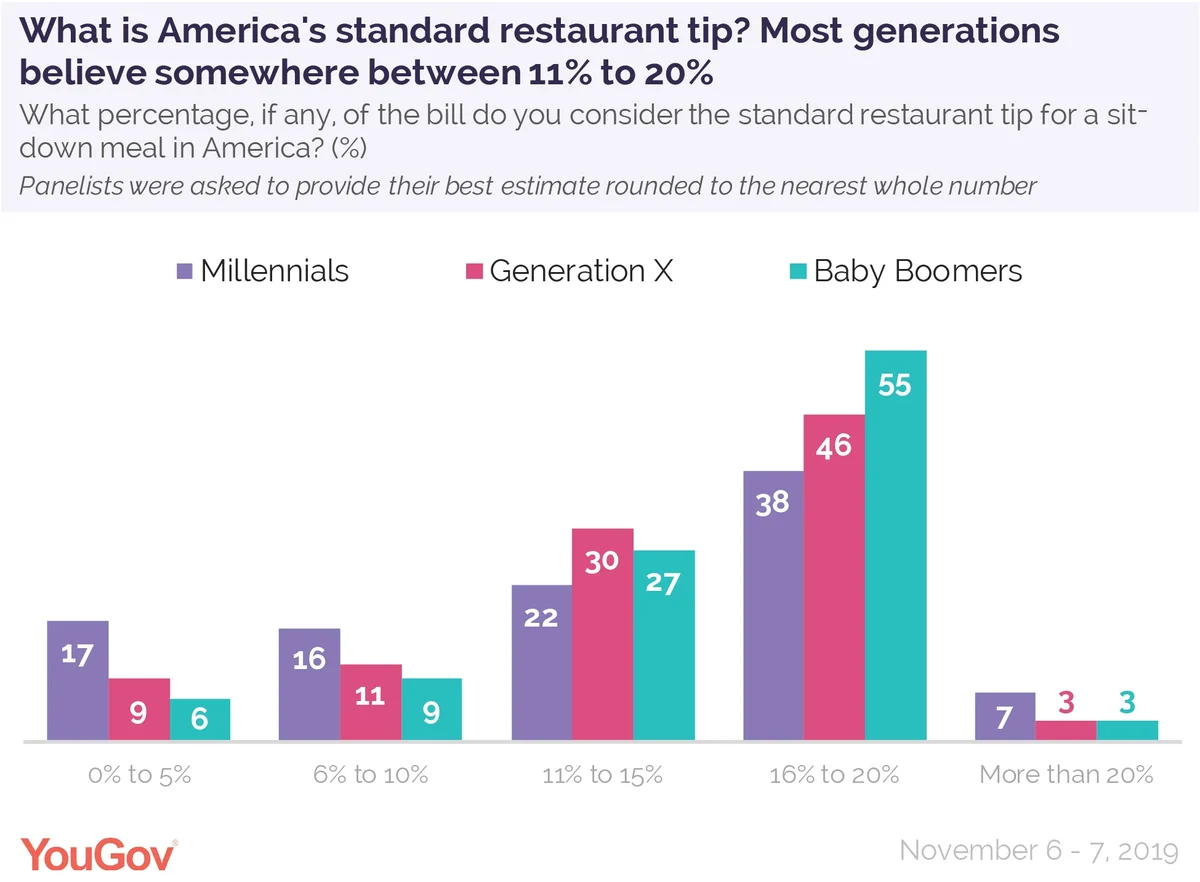 Additionally, Millennials are less likely to say they "always" tip for a variety of services. Nearly nine in 10 Baby Boomers (89%) say they always tip their restaurant workers compared to about eight in 10 Generation Xers (81%), and a majority of Millennials (63%). Fewer than one in five Millennials (18%) say they tip hotel bellhops or bag carriers, compared to about a quarter of Generation X (27%) and four in 10 (40%) Boomers.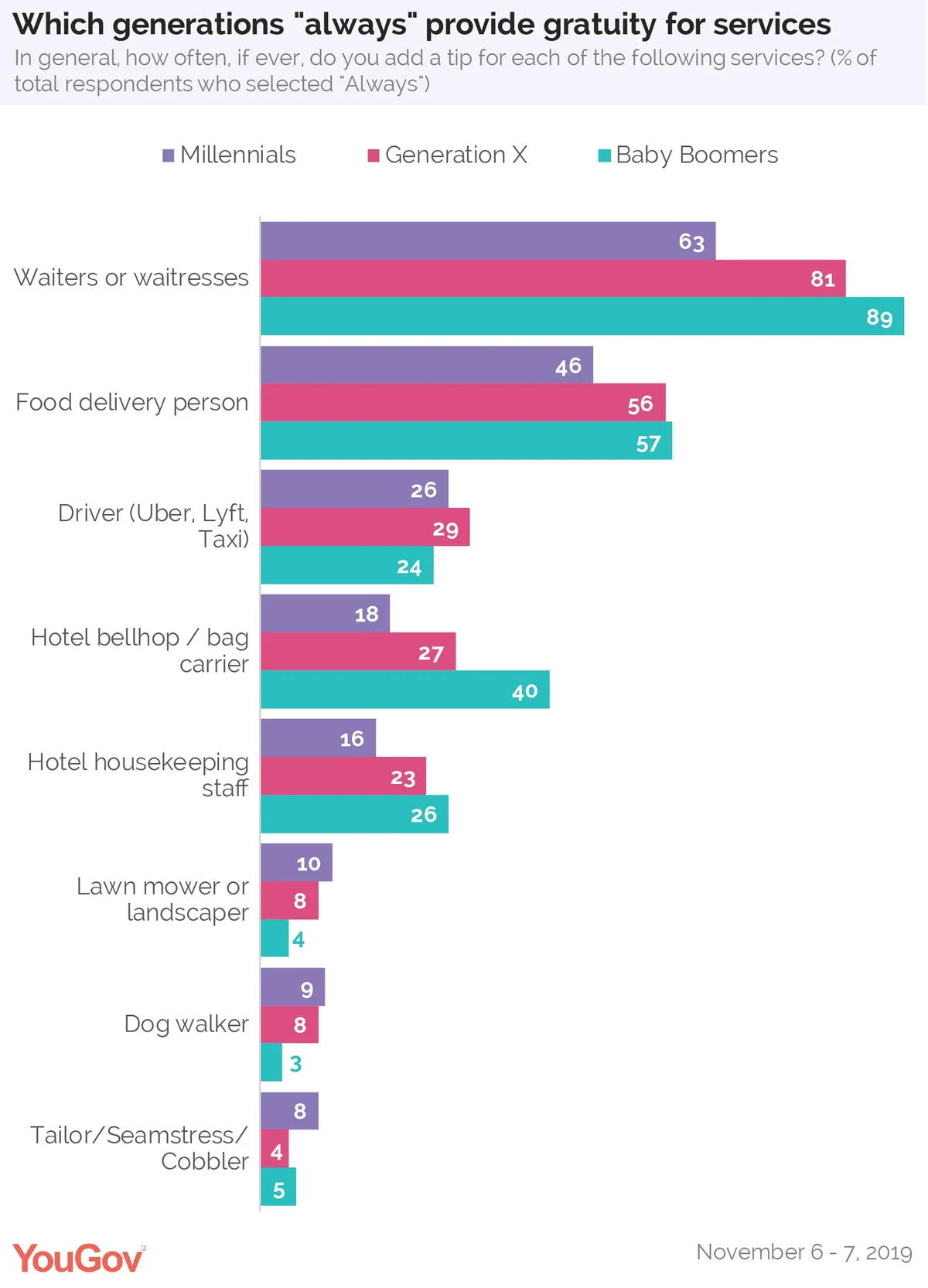 The younger generation is slightly more likely than Baby Boomers to always tip for certain services, including dog walkers (9% vs. 3%), lawn mowing (10% vs. 4%), or a tailor or cobbler (8% vs. 5%).
Related: For America's food service workers, a tip is not guaranteed
Methodology: Total unweighted sample size was 1,292 US adults, which included 376 Millennials, 350 Gen Xers, and 465 Baby Boomers. The figures have been weighted and are representative of all US adults (ages 18+). Interviews were conducted online between November 6 - 7, 2019.
Image: Getty