More than two-thirds of Americans have a positive opinion of the Queen of Soul
Respect is what Aretha Franklin demanded, and she seems to have earned it. According to new data from YouGov Ratings, Franklin is the highest rated female music artists, with 68% of Americans saying they have a positive opinion of her.
Franklin is followed on the list by Dolly Parton, who earns a 67% positive rating. Other top raters include Tina Turner (66%), Adele (64%), and Whitney Houston (63%).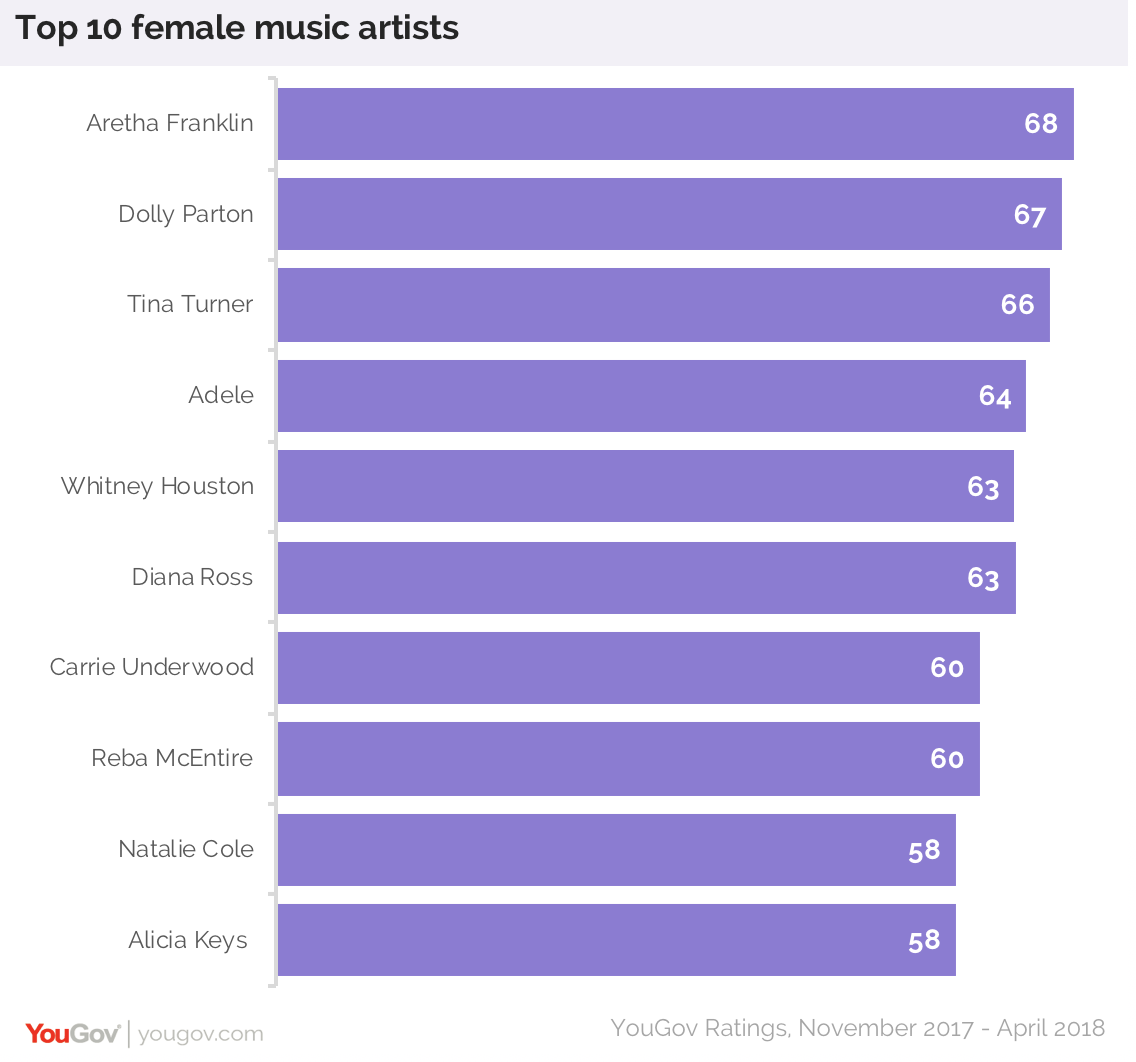 Also rated highly is Motown girl group The Supremes, who have a 65% positive rating.
Learn more about YouGov Ratings.
Image: Getty