Openness to buying the skin care brand also grows
After singer, actor, and internet personality Troye Sivan revealed in a Vogue YouTube tutorial that his beauty routine began with Cetaphil's moisturizing lotion, the skin care brand's health metrics have seen notable increases among female shoppers aged 18+. So far, the video has received over two million views, and news of Sivan's Cetaphil recommendation has spread to other publications, such as Allure.
New data from YouGov Plan & Track shows that following the video's debut in mid-October, Cetaphil's Impression score — which asks US adults if they have an overall positive or negative view of a particular brand — has climbed to 33 among women, a new high for the year.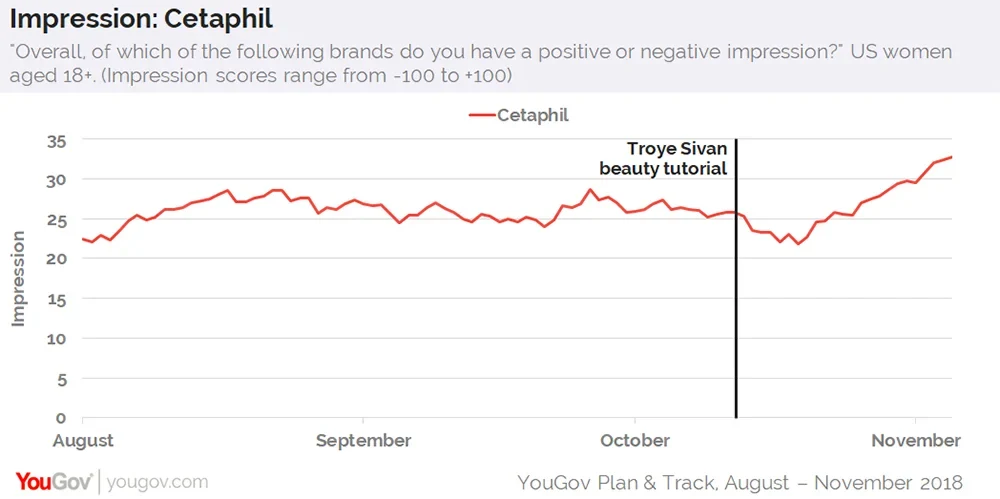 Cetaphil's Quality and Recommend scores among female consumers have also reached new highs for 2018. At present, nearly one in 10 (9%) adult American women report talking about Cetaphil with a friend or family member in the past two weeks — another record-breaking high for the brand.
Another rising metric that corresponds with Sivan's mention of Cetaphil is Purchase Consideration, which gauges how open consumers are to buying a specific brand. On October 12, the day Vogue published Sivan's tutorial, 12% of US women aged 18+ said they'd consider purchasing Cetaphil when next in the market for beauty products. Today, that number has climbed to 20%.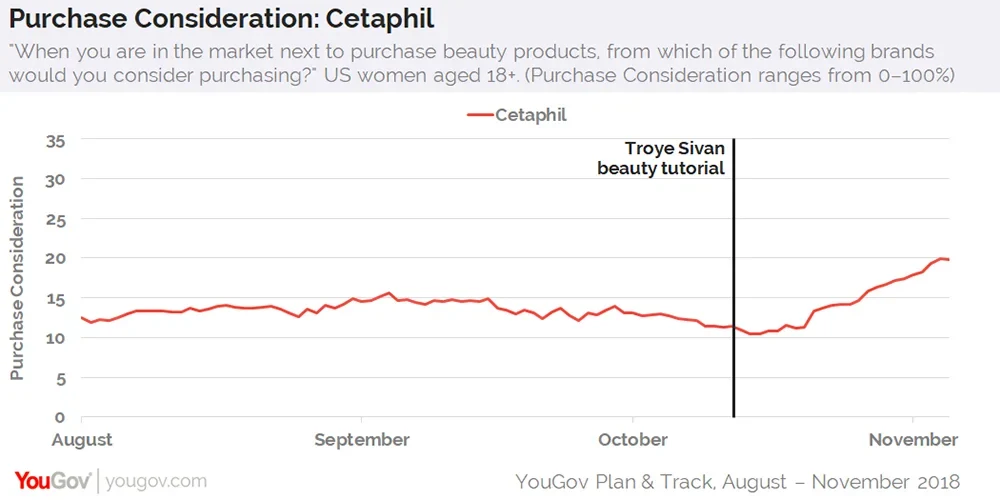 Additional data from YouGov Plan & Track indicates that 60% of women use beauty products to prevent their skin from aging. Only 29% of men report doing the same. Furthermore, 50% of women agree with the statement "I have a skincare regimen," compared to 25% of men.
Photo: Getty