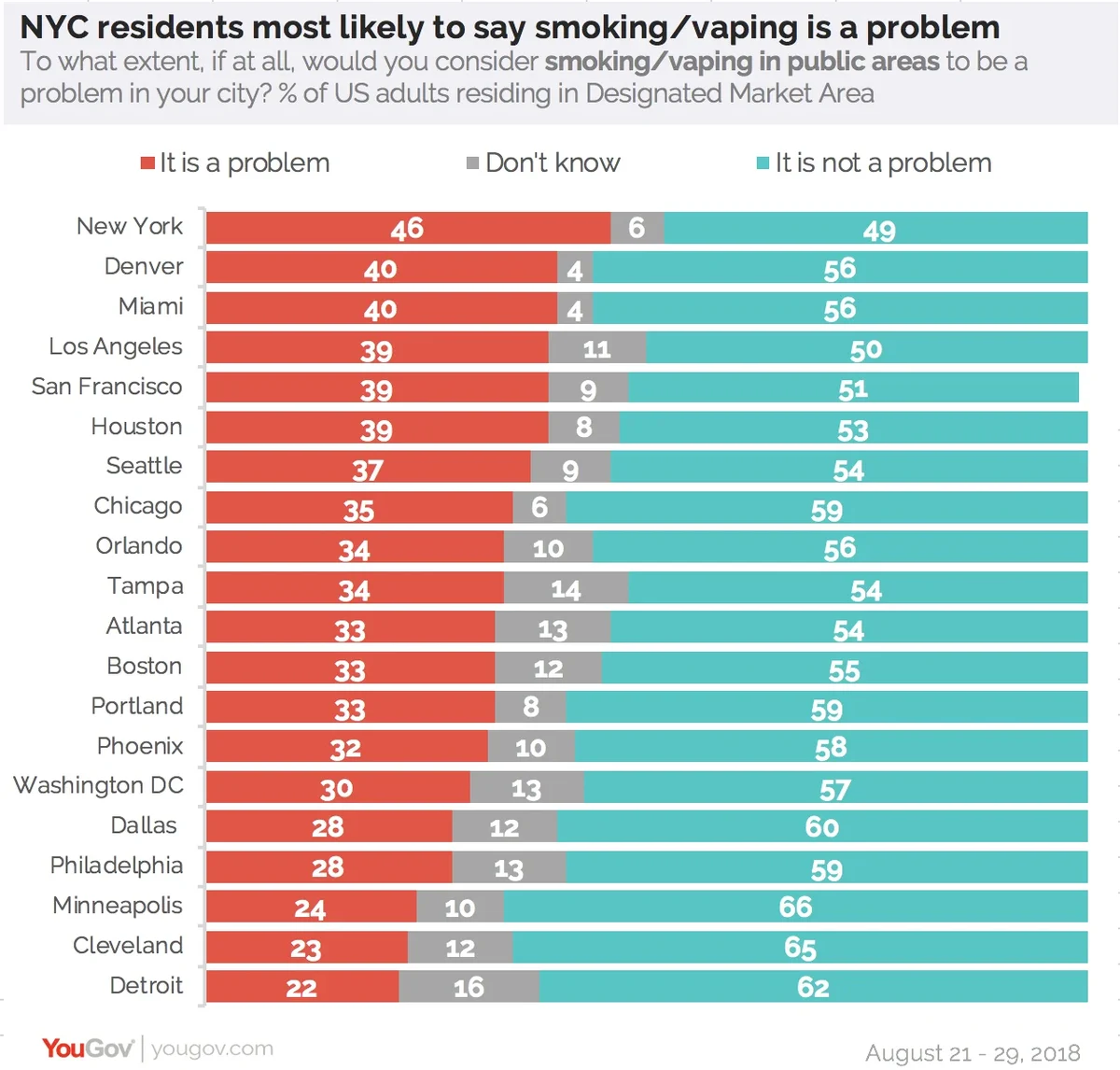 Majorities in nearly all of the designated market areas were more likely to say it isn't a problem. About four in ten people in Denver (40%), Miami (40%), Los Angeles (39%), San Francisco (39%) and Houston (39%) tend to say that it is a problem in their city.
The city least likely to say smoking/vaping in public is "a serious problem" or "somewhat of a problem" was Detroit, where 22% say it's an issue and 62% say it's not. However, the city most likely to actively say that public smoking/vaping is "not a problem" or "not much of a problem" is Minneapolis, where two-thirds (66%) of residents chose these options. Similarly, only 23% of Cleveland residents say it's an issue in their city, while 65% say that it's not.
The respondents surveyed in this YouGov Citybus study reside in the following Designated Market Areas: Atlanta, Boston, Chicago, Cleveland, Dallas - Fort Worth, Denver, Detroit, Houston, Los Angeles, Miami - Fort Lauderdale, Minneapolis - Saint Paul, New York, Orlando - Daytona Beach Melbourne, Philadelphia, Phoenix, Portland - Oregon, San Francisco - Oakland - San Jose, Seattle - Tacoma, Tampa - Saint Petersburg, Washington DC.
Learn more about YouGov Omnibus and read more about what these residents think of airport accessibility and texting while driving.
Image: Getty