47% of Republicans are "not at all" concerned with the Trump campaign's relationship to Russia
Do Americans believe that Russia used fake news to influence the election in Donald Trump's favor? Yes, but…

President Trump agrees that there may have been interference by Russia, but he does not think Russia influenced the outcome. That's not quite what the public overall thinks. Two-thirds of Republicans agree with the President.



The partisan divide on the impact of Russian meddling extends to what exactly Russia might have done in 2016. 56% overall believe Russia hacked the Democratic National Committee's emails. Just 28% of Republicans agree. Two-thirds of Democrats even think Russia hacked vote tallies (a charge that has not been in any official investigation); most of the public overall disagrees.

But on the charge that resulted in Friday's indictments of 13 Russians for meddling in the election by spreading fake news to damage Hillary Clinton and aid Donald Trump (and Bernie Sanders), Republicans part company with the President and with Special Counsel Robert Mueller. Most doubt that the Russians produced fake news to try and help Donald Trump win. Overall, six in ten Americans believe this is definitely or probably true, but just a third of Republicans agree.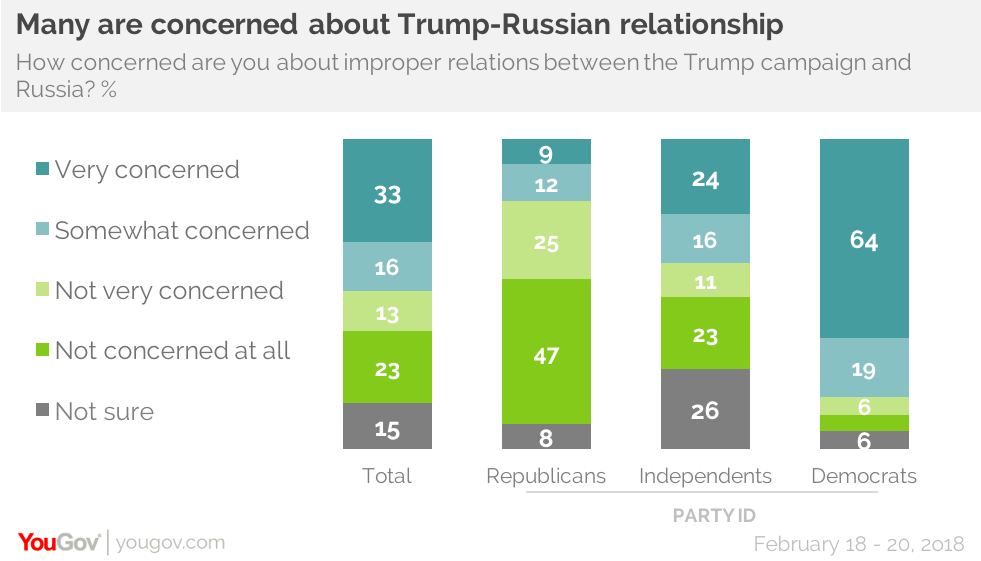 There is much less concern about Russia in general from Republicans. Nearly three-quarters of Republicans say they are not very or not at all concerned about any improper relations between the Trump campaign and Russia, something that bothers nearly half the public overall. Six in ten Republicans don't see any improper behavior by any member of the Trump campaign in dealing with Russia before the Inauguration; more than three in four doubt the President did anything wrong.

The public overall is divided on whether the President did anything improper or illegal before the election in his dealings with Russian officials before the election.

Republicans don't like the way Robert Mueller has been handling his job as Special Counsel – and the President himself has criticized Mueller. However, there is almost no support for firing the Special Counsel, even from Republicans. Only one in four Republicans would fire Mueller.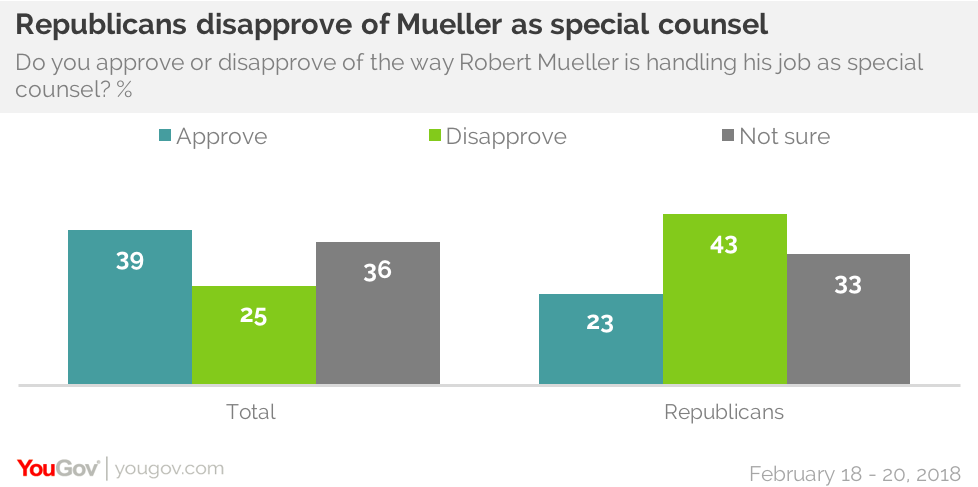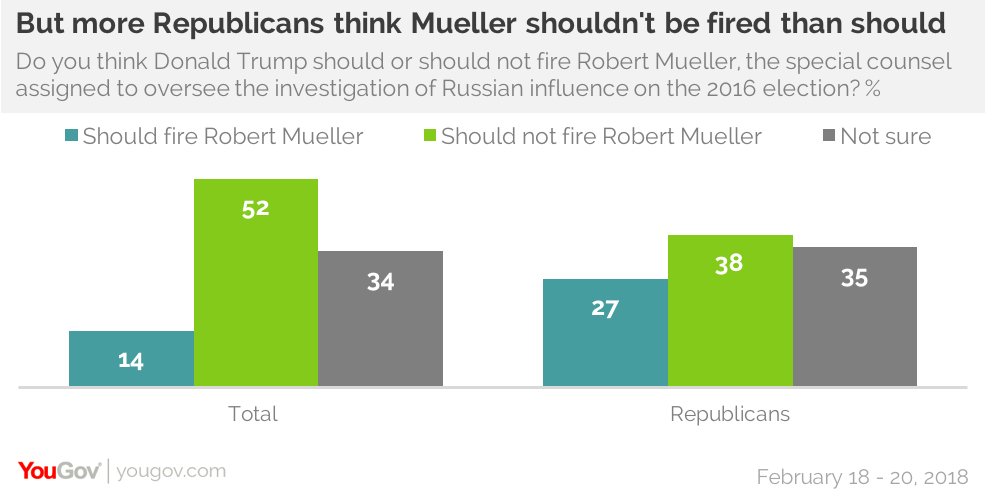 Read more topline and table results here

Image: Getty