Americans as a whole aren't keen on Jeb Bush, and even among Republicans he's not a frontrunner
His brother says he is "wrestling with the decision;" his son says he is "more than likely" looking to run, but so far former Florida Governor Jeb Bush has said very little about whether or not he will be the third Bush to run for President, and enter the 2016 contest. There are mixed findings for Jeb Bush in the latest Economist/YouGov Poll. Republicans like Bush, but there are many possible Republican candidates they like better.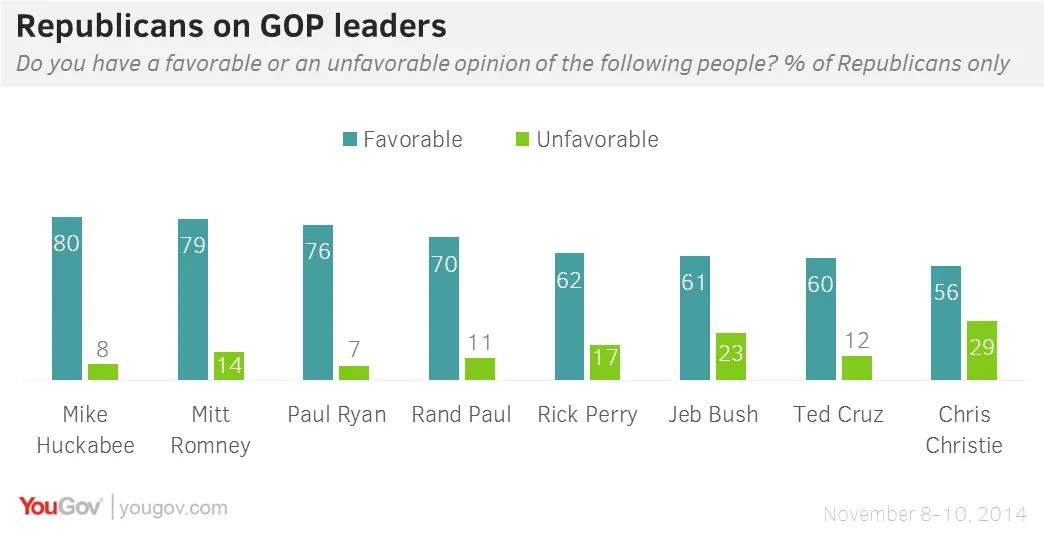 In fact, only New Jersey Governor Chris Christie receives more unfavorable mentions from Republicans than Bush does. Nearly one in four Republicans have a negative view of the former First Brother.
Bush also fares poorly among the public overall. 49% of independents have an unfavorable opinion of him, and only a third are favorable. His unfavorable ratings are higher than his favorable ones among all Americans.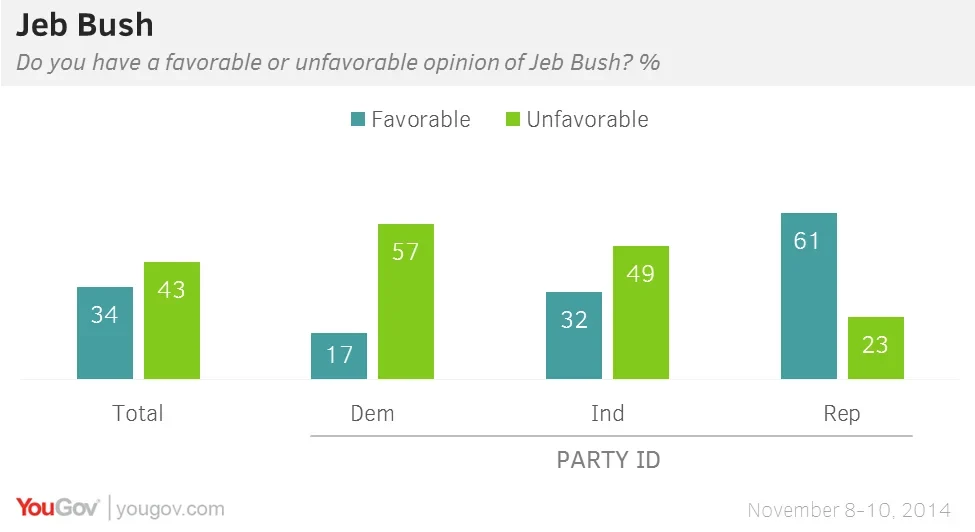 Former Arkansas Governor Mike Huckabee, former Vice Presidential nominee Representative Paul Ryan are liked more than they are disliked by the public overall. Ratings of Kentucky Senator Rand Paul are mixed.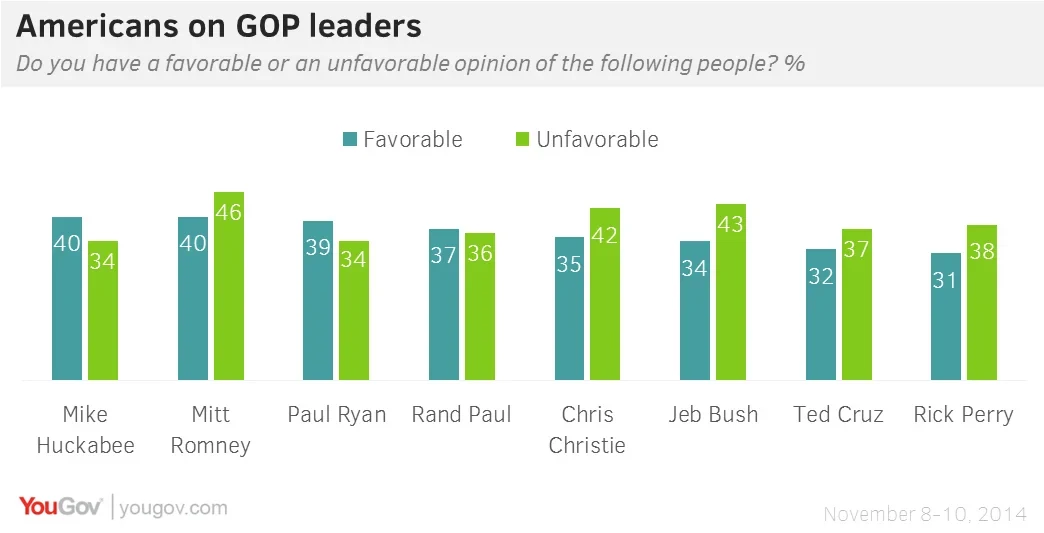 One short-term positive for Bush – or for any Republican – is that the party's election victories last week may have made people more likely to consider voting for their party in 2016. In this week's poll, more registered voters say they would vote for an unnamed Republican for President in 2016 than would vote for an unnamed Democrat. But many are not sure. Of course, that election is two years away, and the nominees are not yet known.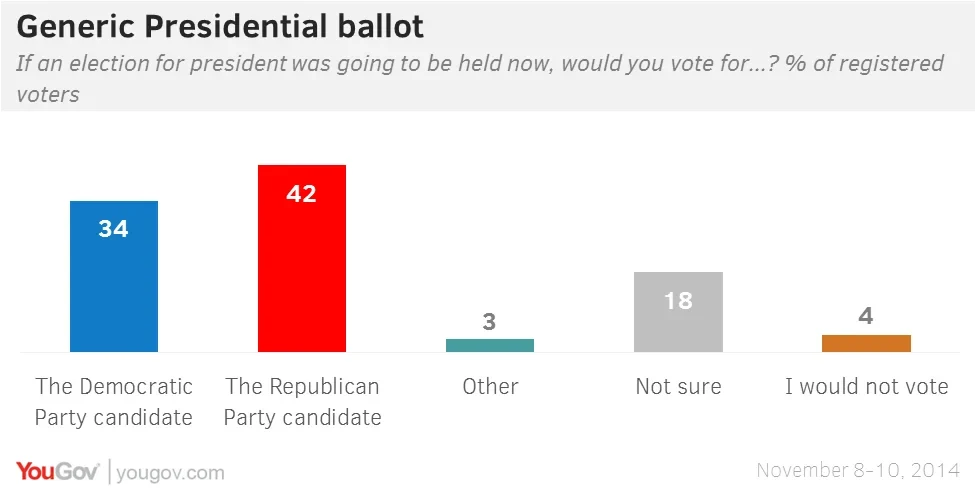 Economist/YouGov poll archives can be found here.