As Donald Trump's VP pick has his "day" at the Republican National Convention, many will be learning about Pence for the first time
Americans in the latest Economist/YouGov Poll aren't too sure about Indiana Governor Mike Pence, who is about to become Donald Trump's running mate. Many Americans don't have much to say about him, and those that do are divided along party lines, as might be expected. But the pros and cons expressed about Pence in the poll conducted over last weekend are pretty much the same on both sides.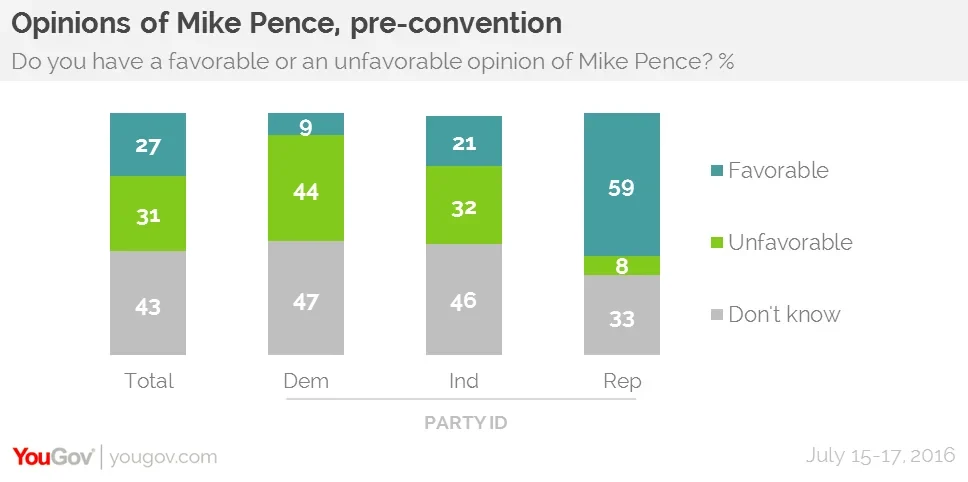 Nearly as many Americans have a favorable view as have an unfavorable view of Pence, but the Trump decision to give Pence the GOP vice presidential nod seems to have gone over well with Republicans (and Trump voters). And the Governor's major positive – and his major negative – is his ideology. Those with both favorable and unfavorable views of him are more likely to use the word "conservative" to describe him than use any other single word.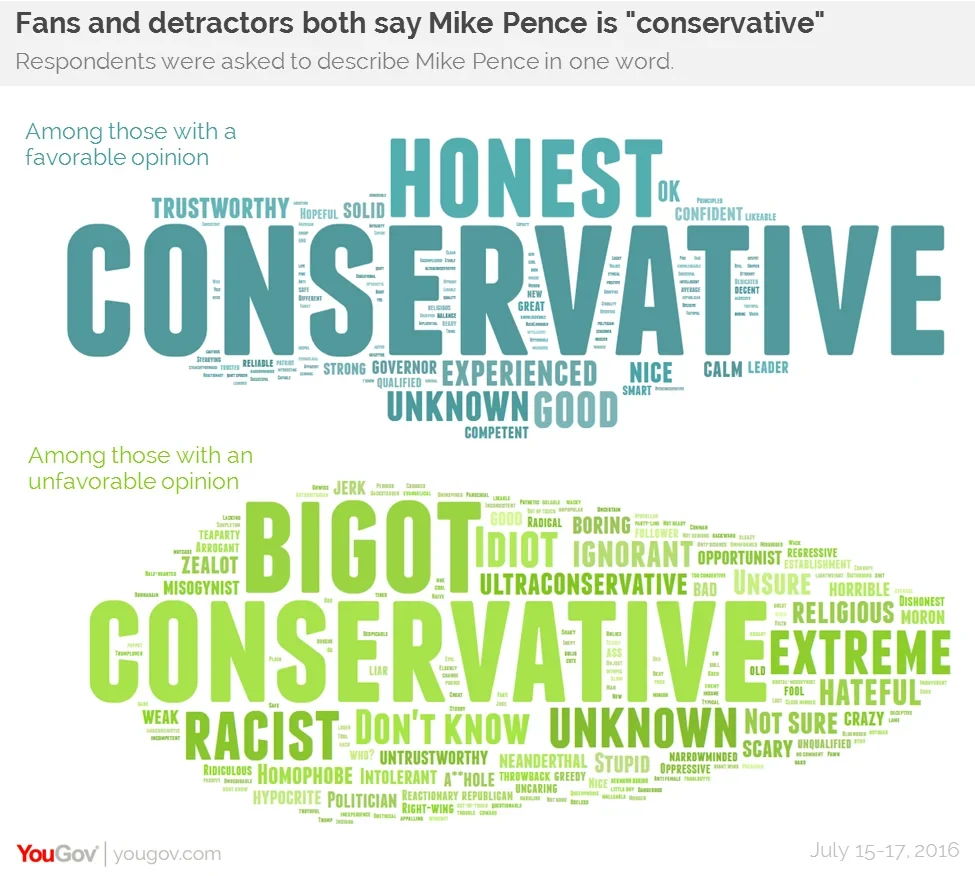 A second word that appears in both the positive and negative word clouds is "unknown." That's likely to change after this week.
Some of the other negative words are clearly elaborations on attacks made by some non-conservatives on those they disagree with ideologically. However, it appears that Pence antagonized a number of people by his signing of the original 2015 Indiana "Religious Freedom Restoration Act," which many saw as an authorization for businesses to refuse service to gays and lesbians. The legislation was later revised to state that it could not be used to "deny service to anyone on basis of sexual orientation, race, religion or disability," though the bill is still criticized. Pence signed the revised bill.
On the other hand, many of those who like Pence cite general qualities: they see him as honest and trustworthy, experienced and competent.
See the rest of this week's YouGov/Economist Poll