49% of Americans favor transgender people serving in the military, while 34% oppose
The President's order last Friday to ban most transgender troops from the U.S. military isn't a change most Americans support. While the latest Economist/YouGov Poll finds partisan division on the question, overall Americans clearly favor allowing transgender troops to serve.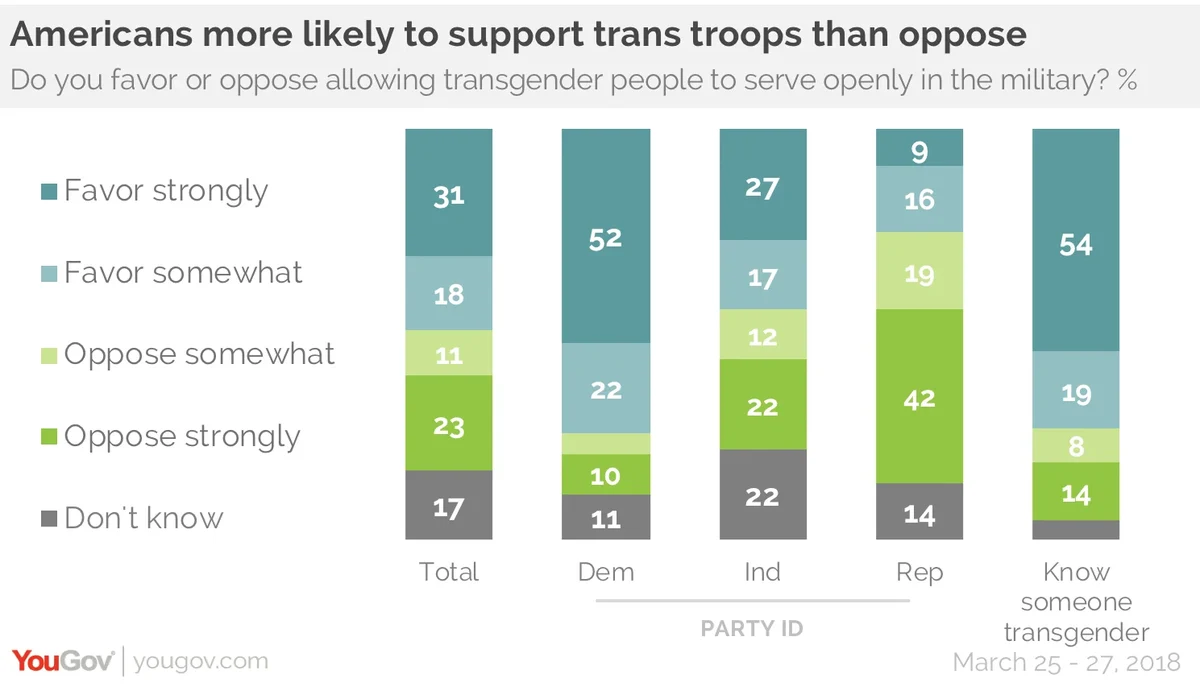 23% of American adults know someone who is transgender. Knowing someone increases support for transgender troops: by more than two to one, those who know a transgender person favor letting them serve. Democrats are twice as likely as Republicans to know someone who is transgender, though a large majority of Democrats – two in three – don't know someone personally who has transitioned or is transitioning.
Veterans and those 65 and older are among the least likely groups to know a transgender person (only 11% of veterans and 13% of those 65 and older say they do).
Most of those with an opinion don't think having transgender troops has any impact on military effectiveness. However, one in four say it has made effectiveness worse. That belief is especially true among those who make up the President's base: Republicans and conservatives.
There is relatively little difference between the general opinion about transgender troops and opinion about the President's specific decision to ban them. The overall assessment of the President's action is negative – except among Republicans.