Houston and Phoenix are the two largest U.S. cities where more than half of citizens consider domestic violence a serious problem or somewhat of a problem
In three of America's most populated cities, more than half of surveyed residents consider domestic violence a notable problem, according to data from YouGov Omnibus/CityBus of the nation's urban areas. The National Coalition Against Domestic Violence says that there are an estimated 10 million people who experience domestic abuse annually in the US.
At least half of surveyed people in Houston (53%), Phoenix (50%), and Portland (50%) rate domestic violence as either "a serious problem" or "somewhat of a problem" in their city. Miami residents are the most likely (24%) to categorize domestic violence as "a serious problem" around their community.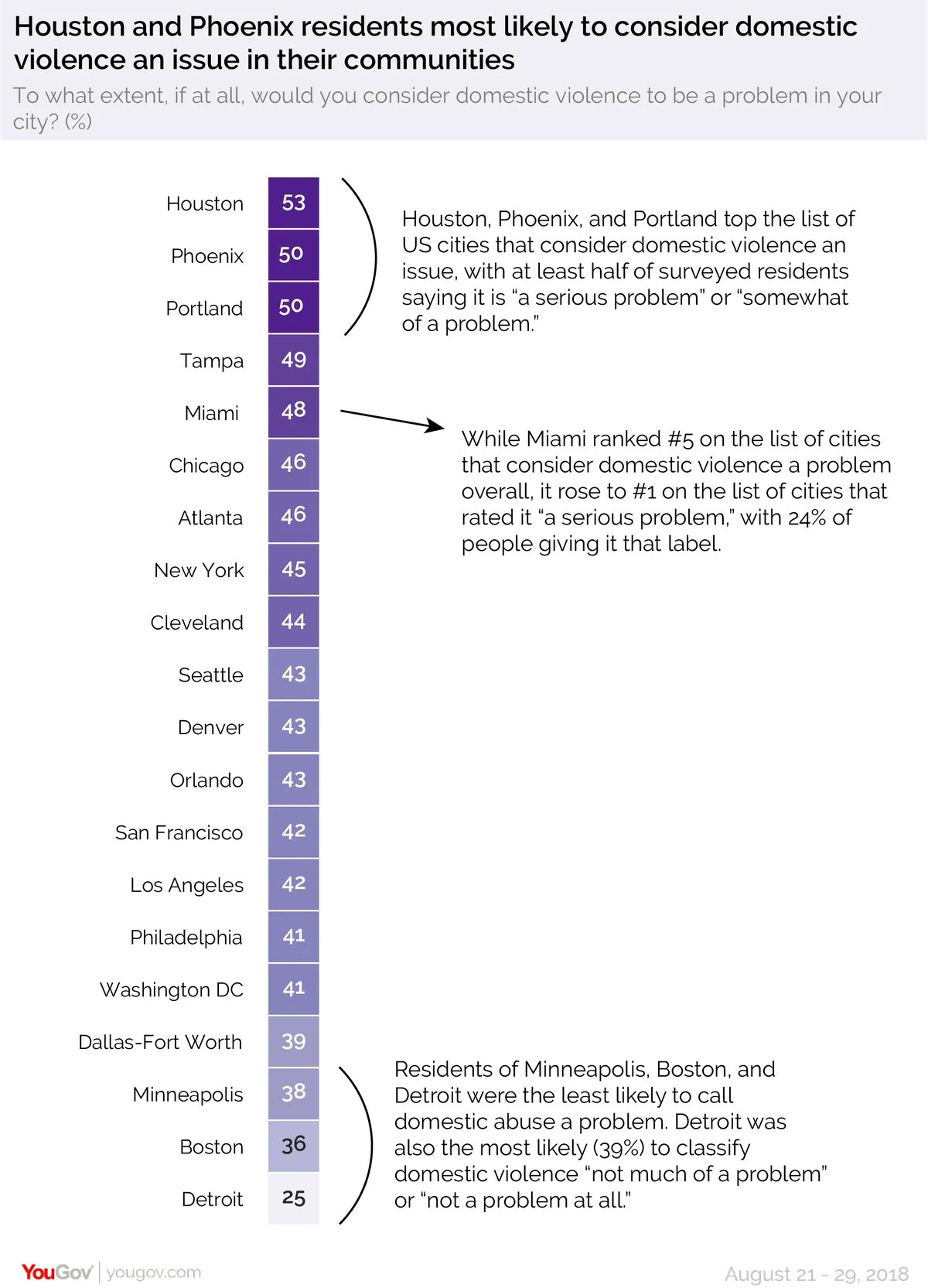 Houston, in particular, grappled with domestic violence in 2018 after the Houston Astros acquired Roberto Osuna, a Major League Baseball player previously suspended over domestic assault charges shortly before the study was fielded. After the charges against Osuna were withdrawn, the Houston Astros announced their commitment to ending domestic violence by partnering with the Texas Council on Family Violence to raise awareness around the issue.
Houston's residents also report texting while driving (80%), traffic (79%), littering (58%), and road rage (58%) as "a serious problem" or "somewhat of a problem" in the city, according to data from YouGov Omnibus/CityBus.
Detroit (39%) and Miami (37%) top the list of cities where domestic violence is rated as "not much of a problem" or "not a problem at all." For Miami, sitting near the top of both lists suggests that residents have definitive opinions about domestic violence with relatively few picking "Don't know" as their choice (15%). In addition to Detroit, Cleveland (36%), Dallas (36%), and Minneapolis (36%) generally consider domestic violence a non-issue in their areas.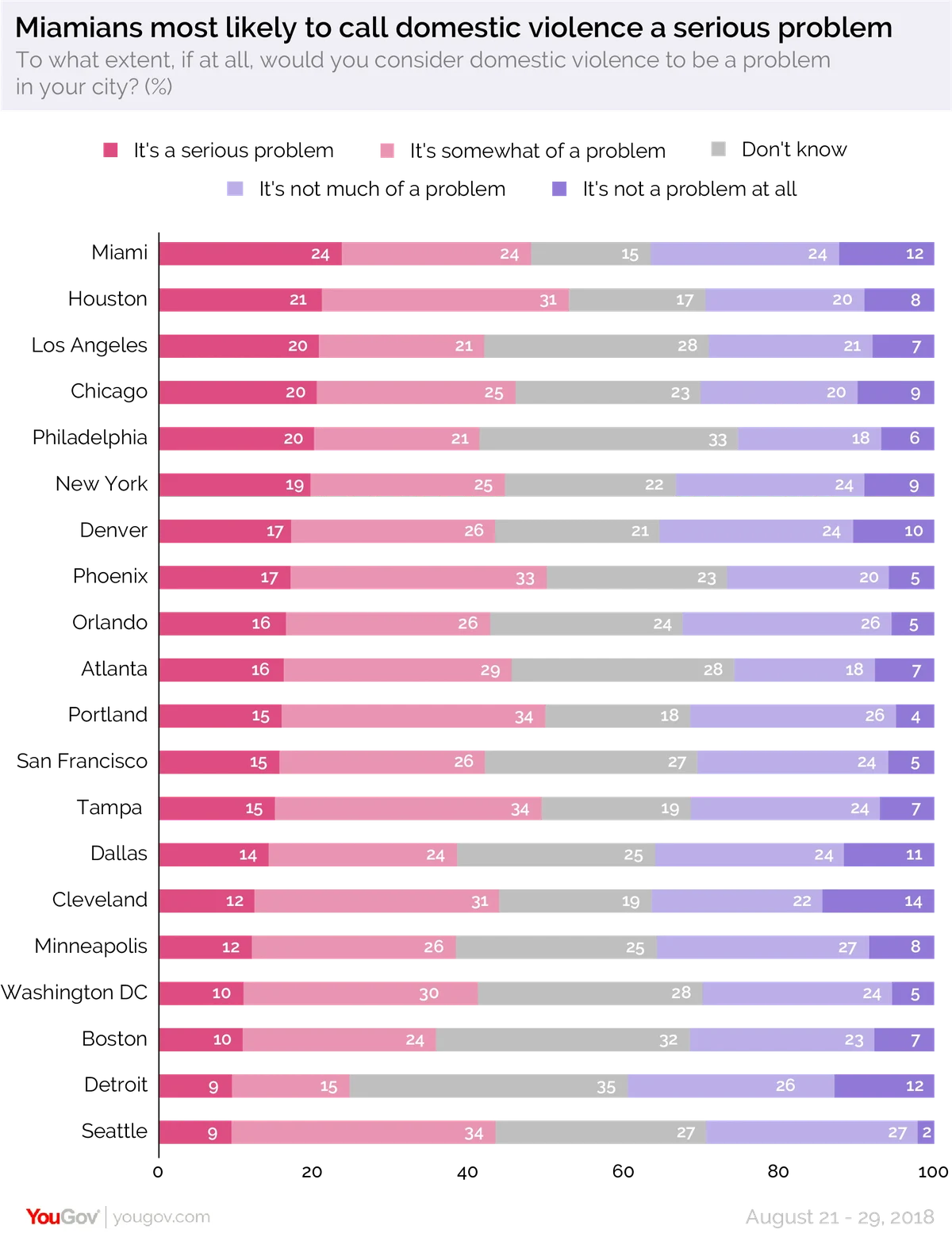 If you or someone you know is the victim of domestic abuse, call The National Domestic Violence Hotline 1-800-799-SAFE (7233) or go online go to DomesticShelters.org
YouGov Methodology: Total sample size was 4,065 US adults aged 18+ (i.e. approximately 200 people per metro area). Interviews were conducted online between August 21-29, 2018. The respondents surveyed in this study reside in the following Designated Market Areas: Atlanta, Boston, Chicago, Cleveland, Dallas - Fort Worth, Denver, Detroit, Houston, Los Angeles, Miami - Fort Lauderdale, Minneapolis - Saint Paul, New York, Orlando - Daytona Beach Melbourne, Philadelphia, Phoenix, Portland - Oregon, San Francisco - Oakland - San Jose, Seattle - Tacoma, Tampa - Saint Petersburg, Washington DC.
Learn more about YouGov Omnibus.
Image: Getty