Last week, President Donald Trump made up – and then changed – his mind about how to react to Iranian actions.
Many Americans in the latest Economist/YouGov Poll say they would have supported a tough response from Trump. But the Administration's pullback from a military attack in response to the Iranian destruction of an American drone gets bipartisan support. Most agree that military action that could have resulted in 150 deaths was "not proportionate," as Trump wrote on Twitter.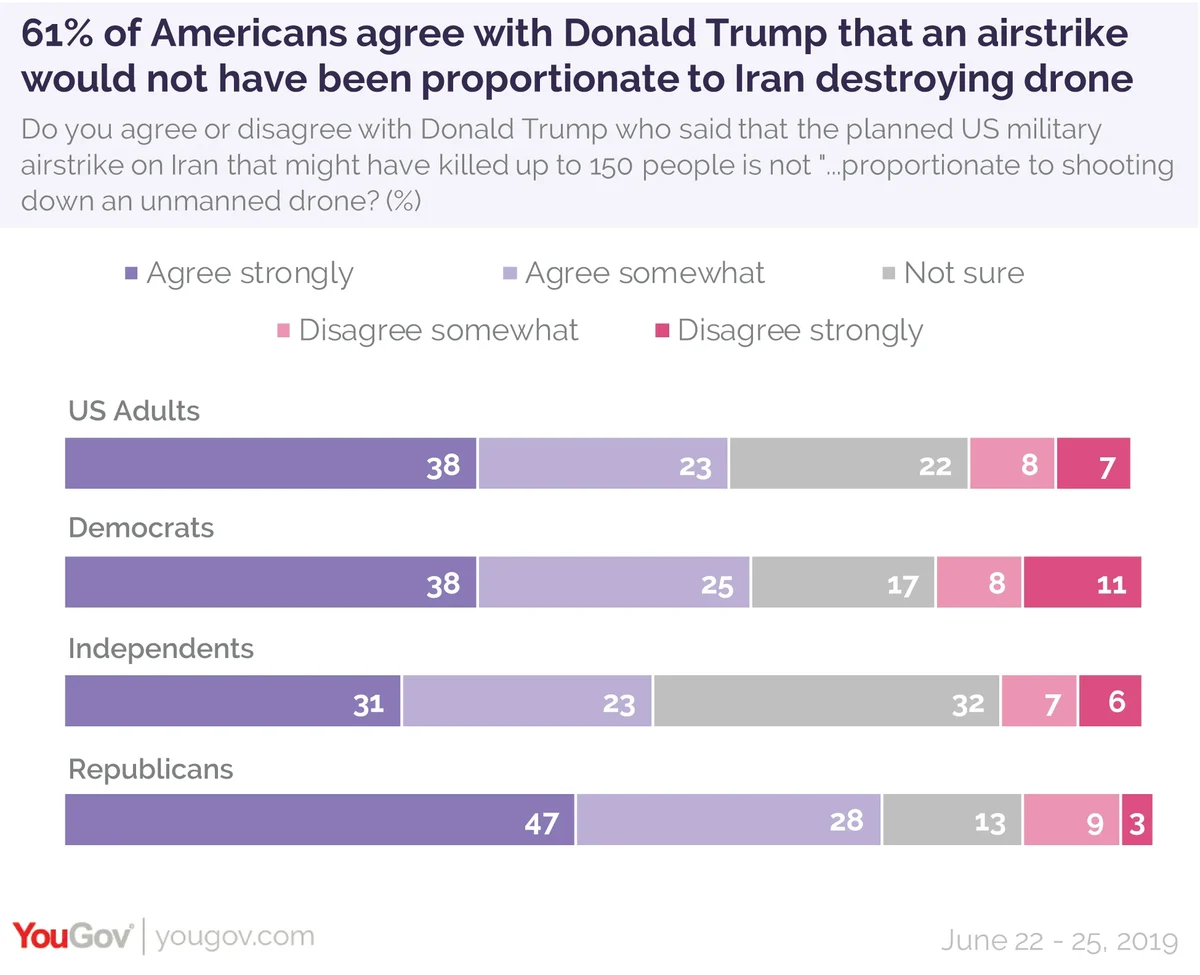 Majorities of Americans, Democrats as well as Republicans, believe Iran is a serious threat. Most had heard of the attacks on shipping vessels attributed to Iran as well as the shooting down of an American drone that the Iranian government claimed was flying within their airspace (the United States said it was in international waters).
In both cases, there was a close division on whether or not these actions should lead to a military response from the United States. By 42% to 34%, the public supported a military response to the shipping attacks, but that is lower than the 47% to 31% support expressed in the Economist/YouGov Poll a week ago (in a question that included the phrase "if it could be proven [Iran] was responsible").
Americans narrowly oppose a military attack in response to the drone shooting. On both questions in this week's poll, about two-thirds of Republicans support military action. Last week, 77% of Republicans wanted a US military response to the shipping attacks if it could be proven that Iran carried them out.
It appears the president's change of response was the right move for most Americans. Those with an opinion believe that it is not a bad thing in general when a leader changes his or her mind on a policy. The public is more likely to think it is a sign of strength, not a sign of weakness (though Democrats aren't so sure). But that is in the abstract. When the same question is asked about Donald Trump changing his mind more say it is a sign of weakness.
Partisans take even more distinctive stands when the question becomes specific. Republicans who say changing a position is a sign of strength jump 20 points in the Trump-specific version; Democrats are 23 points more likely to call it a sign of weakness to say this president is weak when he changes his mind.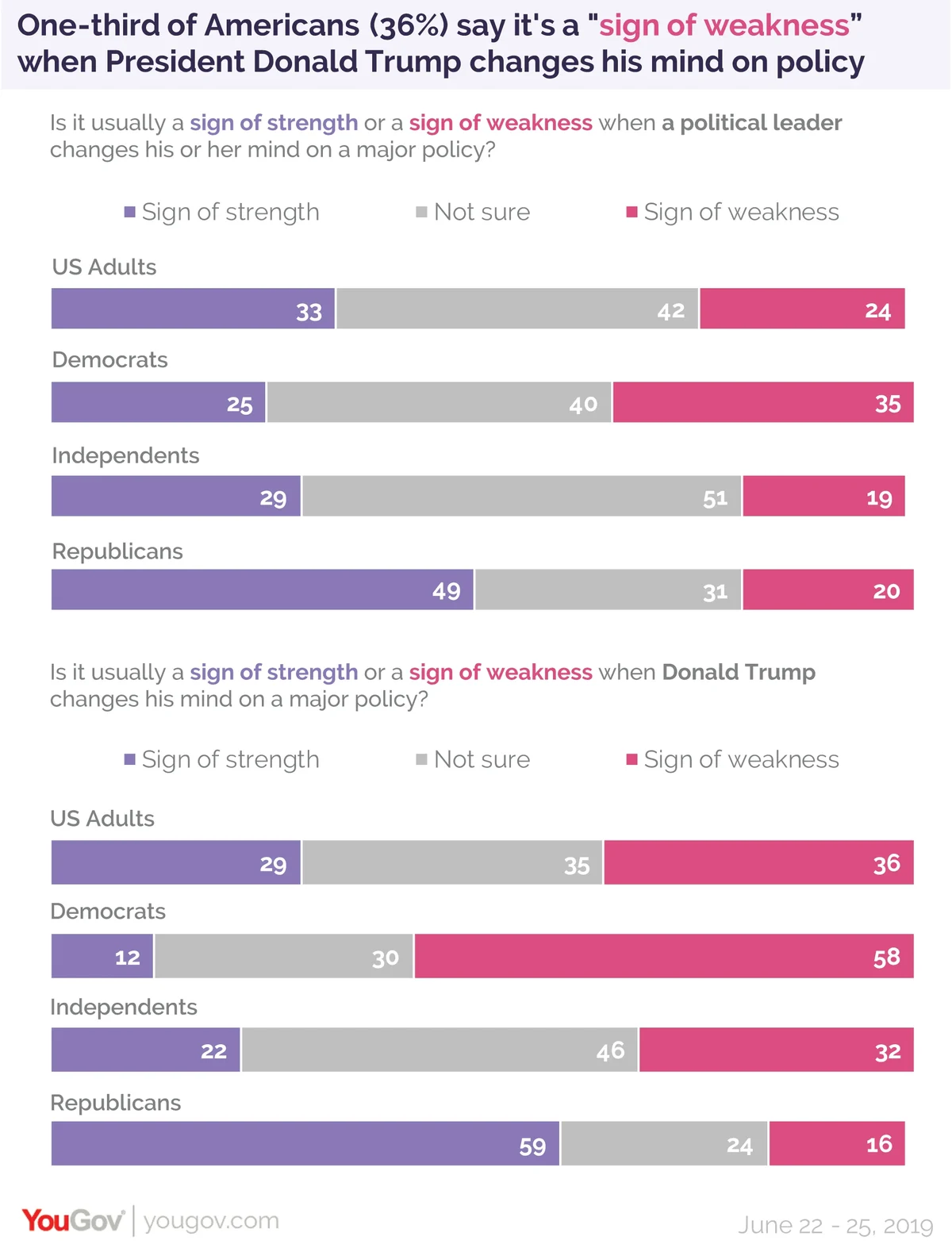 There are more criticisms about presidential decision-making than just his shifting positions. Many see the president's decision-making patterns as impulsive and independent of advice. By two to one the public says he ignores his advisers' guidance (Republicans say he follows the advice he is given 43% to 26%). Americans overwhelmingly (72% to 28%) see him as impulsive and reactive, not thinking through what he says. Half of Republicans agree.
Many also worry about President Trump's foreign policy management in general. As many people disapprove of his handling of foreign policy as approve. One reason may be that -- despite their agreement with his rationale for the change of mind on attacking Iran last week -- Americans tend to think the president does not have good judgment. Just 38% believe he has generally good judgment, and 45% think he does not.
Americans are also generally uneasy about President Trump's ability to handle any international crisis. Just a third are confident, while half are uneasy about his approach.