The public wants to see traditional values when it comes to teaching children behavior in the latest Economist/YouGov Poll (Week of 2/4/2012). Americans choose respect for elders over independence and good manners over curiosity by wide margins. More narrowly, they would rather have disciplined children than creative ones.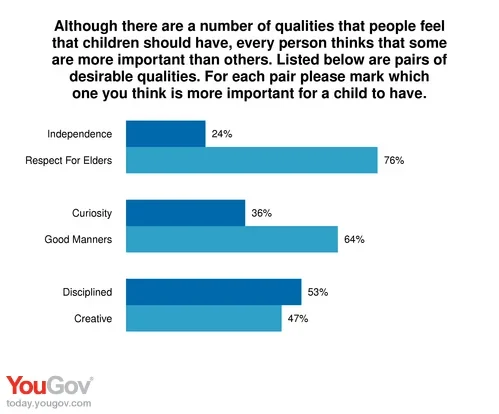 However, they also are more likely to want children to be considerate than well-behaved, and choose self-reliance over obedience.
Republican voters are even more conservative than Democratic ones. More of them want disciplined children, ones with good manners, and those with respect for elders. Older Americans also are more likely than younger ones to favor those qualities. 
Economist/YouGov poll archives can found here.
Photo source: Press Association