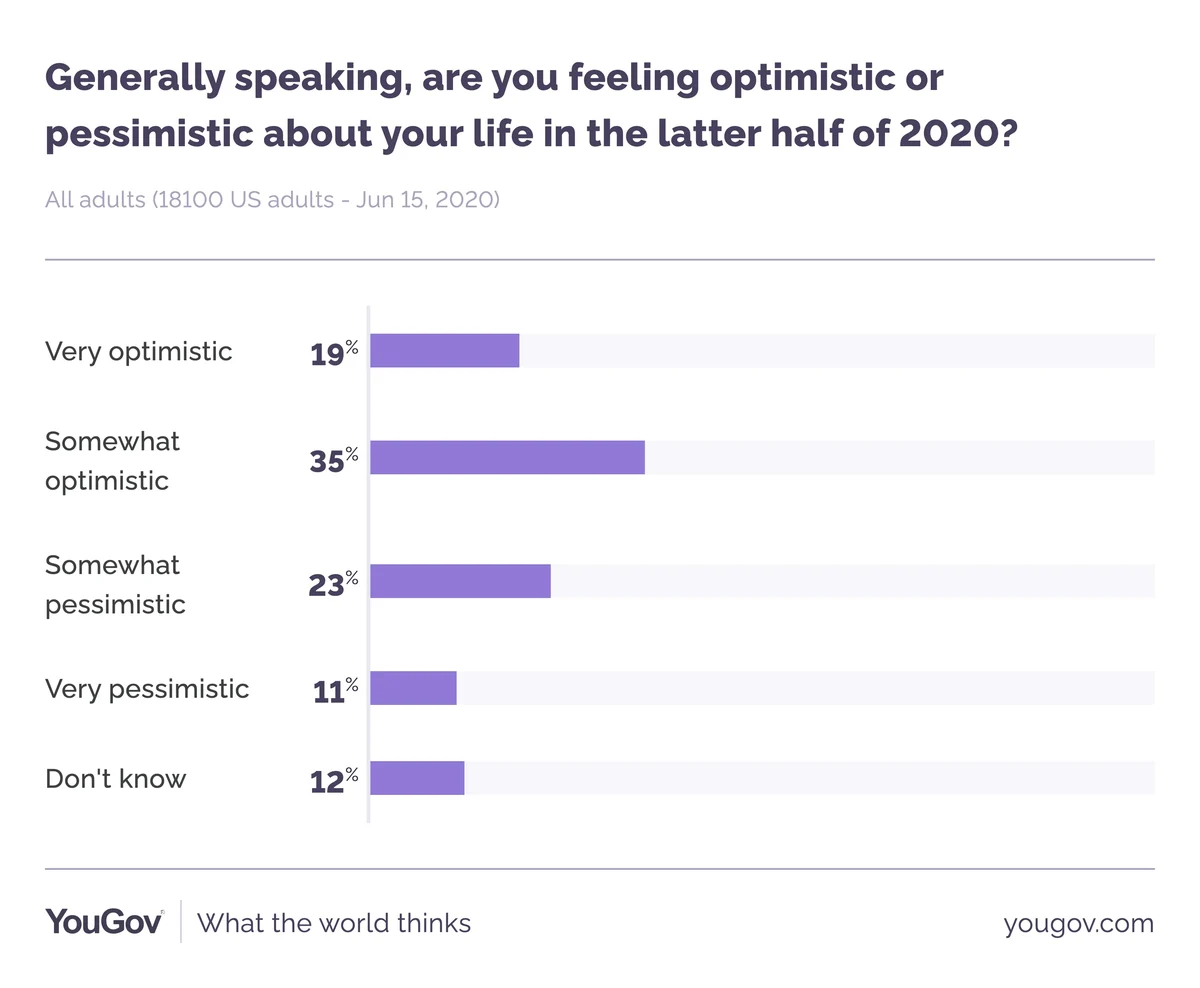 In this poll of over 18,000 US adults, about one-third (34%) say they're feeling pessimistic about what life will look like for the latter part of 2020.
Republicans (74%) are considerably more likely than Independents (51%) and Democrats (49%) to say they're feeling optimistic about the next six months. Fewer than one in five (17%) Republicans feel pessimistic about what their lives will look like for the rest of 2020.
Sign up for the YouGov Daily newsletter.
Related: How many Americans are willing to pay for podcasts?
Image: The Gender Spectrum Collection