More than a third of registered voters in the latest Economist/YouGov Poll say they will vote by mail this fall. Add to that the 22 percent who intend to vote early in-person, and it is possible that fewer than two in five of all votes in this election could be cast on election day itself.
President Donald Trump's criticisms of mail voting (though he occasionally distinguishes between it and absentee voting, which he has used himself this year) may be affecting his own voters, just 20 percent of whom say they will vote by mail this fall. That compares to more than half of those who are supporting Democratic candidate Joe Biden. Even among those 65 and older, who have historically been more likely to use absentee ballots (and those absentee ballots have tended to be Republican in some key states), those voting by mail this year are more than twice as likely to be voting for Biden as for the President.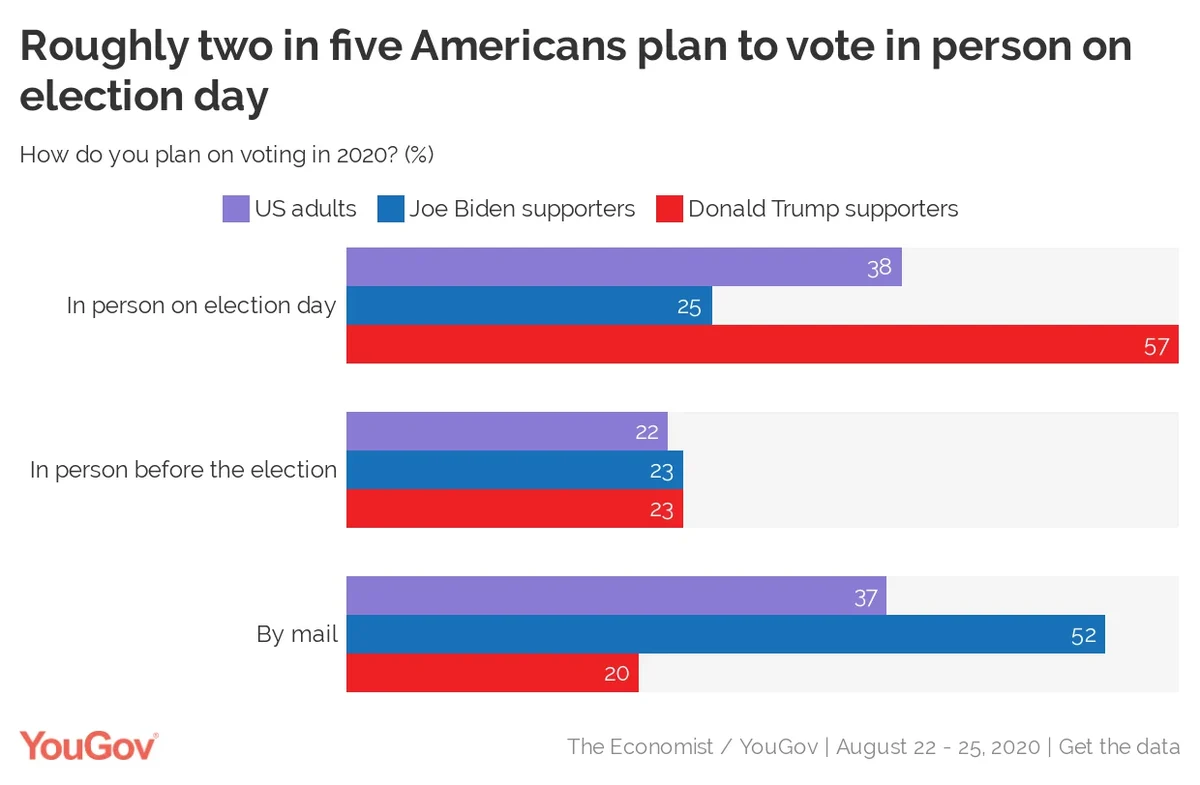 While a majority of registered voters approve of mail voting, most Trump supporters don't. That's also the case with states mailing absentee ballot applications to all registered voters, even though in some states the GOP is doing the same thing.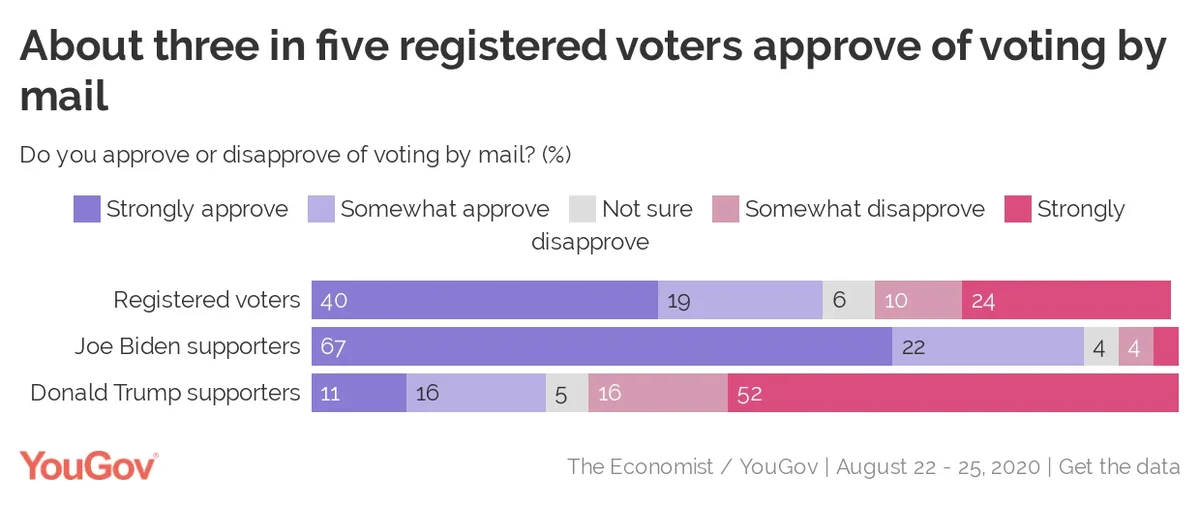 Supporters of both candidates have at least a moderate amount of trust that their vote will be counted accurately, and that the election will be held fairly (though Biden supporters are somewhat more trusting than the president's voters). But the differences are much larger on questions that measure confidence in the US Postal Service itself. Half the president's supporters have little or no confidence that the Postal Service can deliver mail ballots in time to be counted; four in ten have little or no confidence even in the Postal Service's ability to do its job.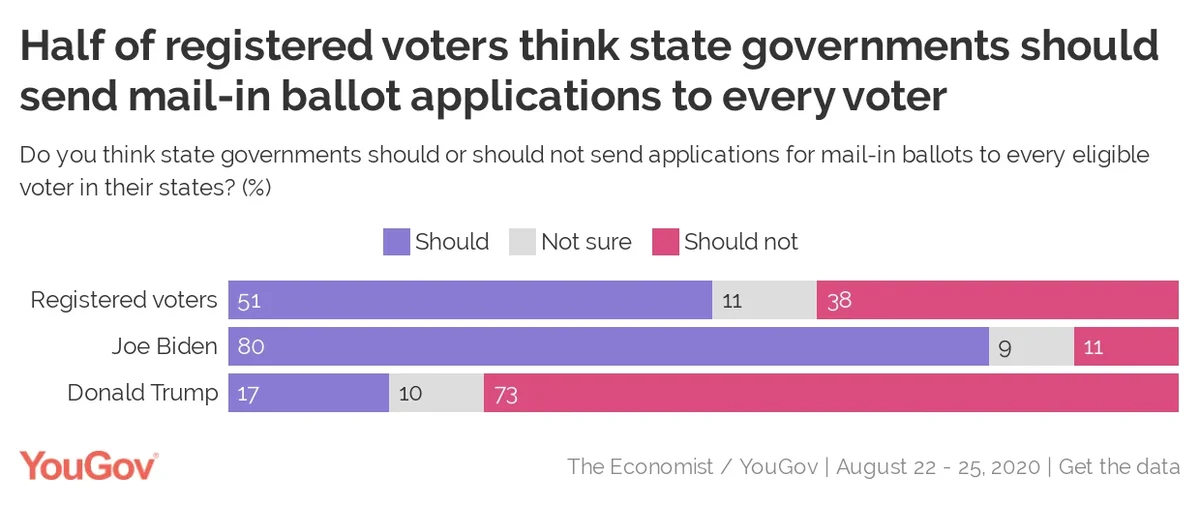 Only 14 percent of those voting by mail have little or no confidence in the Postal Service's ability to deliver their ballot in time to be counted. Most mail voters a great deal or quite a bit of confidence their ballot will arrive on time. The vast majority (84%) have at least a moderate amount of confidence.
Methodology: The Economist survey was conducted by YouGov using a nationally representative sample of 1,500 U.S. adult citizens interviewed online between August 23 - 25, 2020. This sample was weighted according to gender, age, race, and education based on the American Community Survey, conducted by the US Bureau of the Census, as well as 2016 Presidential vote, registration status, geographic region, and news interest. Respondents were selected from YouGov's opt-in panel to be representative of all US citizens. The margin of error is approximately 3.6% for the overall sample.
Image: Getty