On Monday, Time Magazine named entrepreneur Elon Musk as its 2021 Person of the Year for "bend[ing] governments and industry to the force of his ambition."
A YouGov poll of 2,477 U.S. adults Monday shows that Americans overwhelmingly view Musk as a successful businessman (62%), but are less certain if they agree with Time's selection of him as the 2021 Person of the Year. About three in 10 Americans (29%) agree with the choice, while one-third disagree. Even more (38%) are uncertain, which could reflect lack of awareness of Musk or simply a lack of awareness of the qualifications for the magazine's annual title.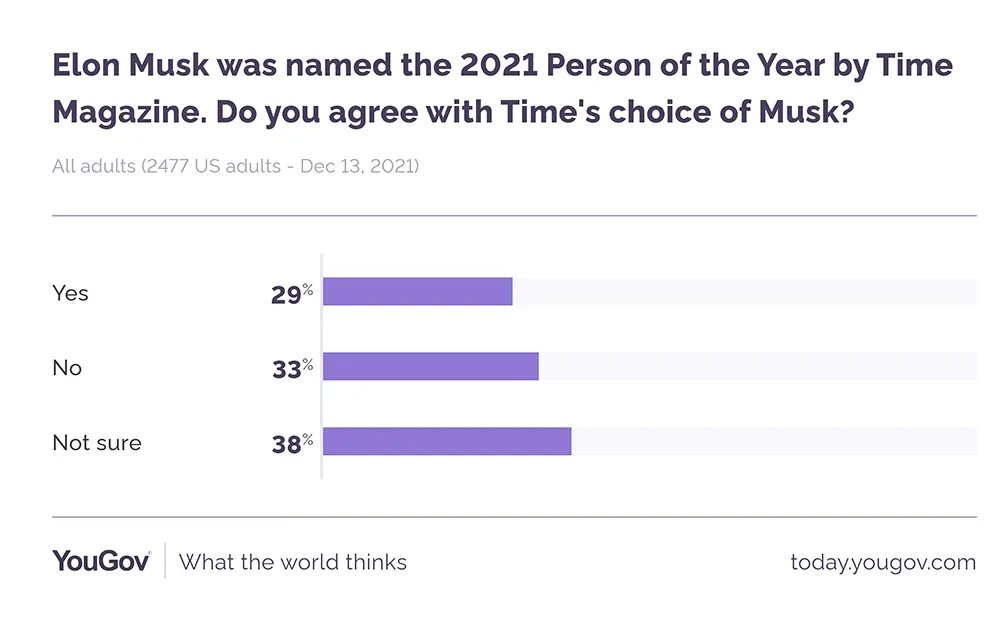 Republicans are especially likely to agree with choosing Musk for the honor: 41% agree while 24% do not. About one-third of Republicans are uncertain (35%). Far fewer Democrats agree with Musk winning the award (23%, to 38% disagree), with nearly two in five uncertain (39%).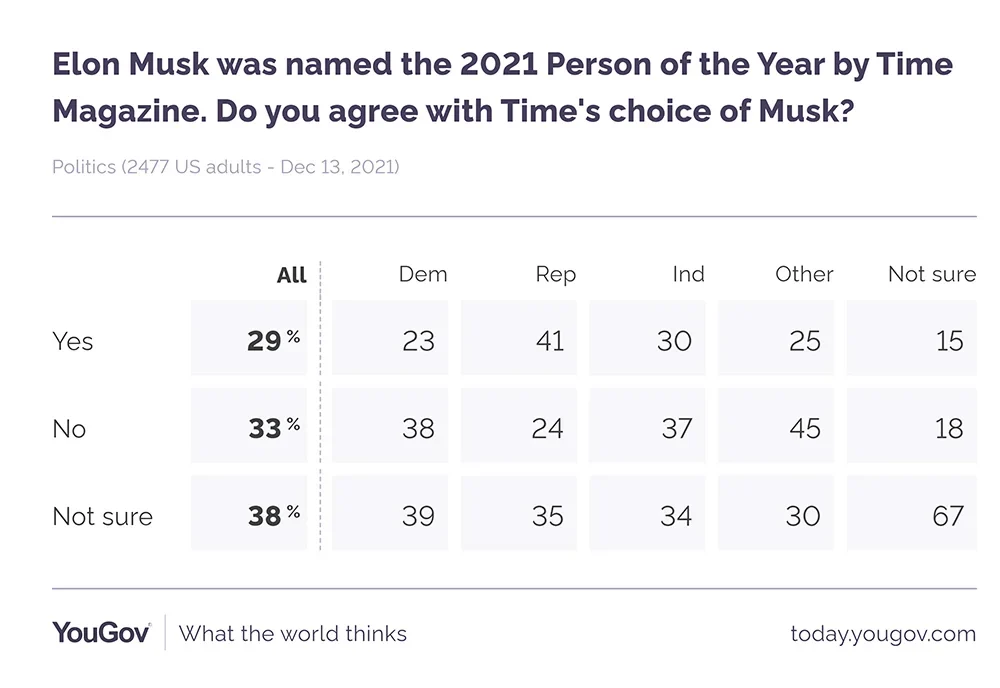 Men (37%) are also more likely than women (22%) to agree that Musk was the right choice.
Americans are split on Musk generally. In an Economist/YouGov poll in July, 39% said they have a very or somewhat favorable view of him, compared to 37% who have a very or somewhat unfavorable view. Among Republicans, 48% were favorable compared to 29% who had unfavorable views.
Despite their split verdict on Musk being named the Person of the Year, Americans generally say he has had a prosperous career. Three in five (62%) say the CEO of Tesla and SpaceX is a successful business person, with 13% saying he is not. Republicans (71%) and Democrats (61%) alike call Musk, the richest private citizen, a successful business person.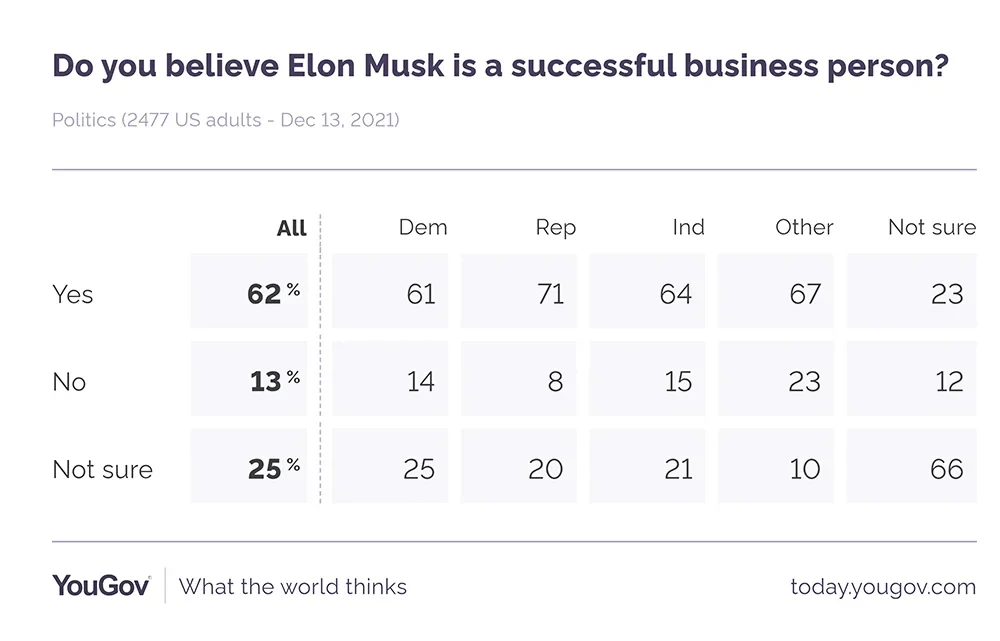 Explore the YouGov toplines and crosstabs from this story below
Methodology: YouGov surveyed 2,477 U.S. adults for a poll on December 13, 2021. The samples were weighted to be representative of the U.S. population, based on gender, age, race, education, U.S. census region, and political party.
Image: Getty