Former Pennsylvania Senator Rick Santorum just announced his candidacy for the Republican nomination for President: but according to the latest Economist/YouGov poll, he has a way to go to effectively challenge President Barack Obama next November.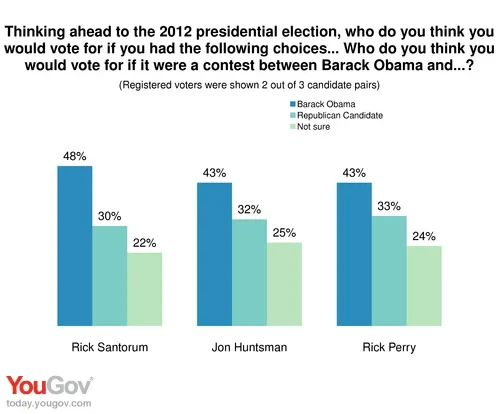 Among all registered voters, Santorum trails President Obama by 18 points: Obama 48%, Santorum 30%. Two as-yet-unannounced candidates, former Utah Governor John Huntsman and Texas Governor Rick Perry fare marginally better. Huntsman trails the President by 11 points, Perry by 10 points. But in all of the matchups, more than one in five are undecided.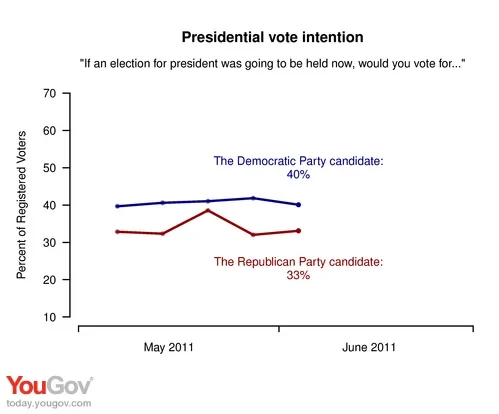 Even facing a bad economy, the voters seem to prefer a Democrat to a Republican. In the generic matchup of an unnamed Democrat and an unnamed Republican, the "Democrat" leads by seven points. That result has been fairly consistent in recent weeks. 
Full datasets for Economist/YouGov polls can be found here.
Photo source: Press Association