Most Americans do not plan on deviating from their regular workout schedule this holiday season
With Thanksgiving, the December holidays, and New Year's Eve around the corner, many Americans are preparing for several weeks of year-end office parties, outings with friends, and family gatherings around the dinner table. Despite the fact that the average American will consume 4,500 calories (with 229 grams of fat) during a typical holiday gathering, nearly 50% of Americans are not all that concerned about managing their weight during the holidays, with 77% of Americans planning to maintain their regular workout routine. A small percentage (14%) indicated that they intend on increasing their amount of exercise during the holidays.
When asked about their exercise habits during the course of the year, 63% of Americans claim to exercise at least once a week, while on the opposite end of the spectrum, 15% state that they never exercise. Among those who do exercise at least once a month, walking is the most popular form of exercise at 74%, followed by running/jogging at 23% and weightlifting at 21%. Nearly one-quarter belong to a gym (22%).
Half of those who exercise at least once per month do not use any equipment/devices to supplement their workout. Of those who do, the preferred piece of equipment is a treadmill (22%), followed by stationary bikes and road bikes. With the exception of Precor fitness machines, most use this equipment at home.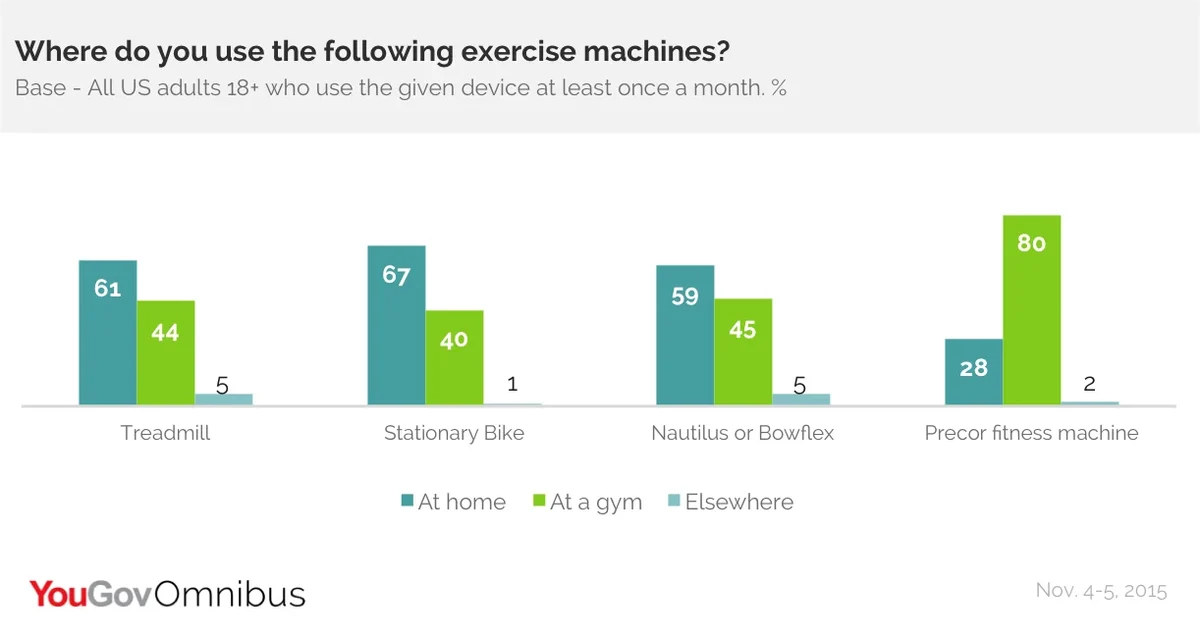 Predicted to be one of the hottest gift items this holiday season, the adoption of fitness trackers among survey respondents is still at a relatively nascent stage with 18% claiming that they use either a Fitbit, an Apple Watch, a Microsoft Band, a Pebble, or a regular pedometer at least once a month.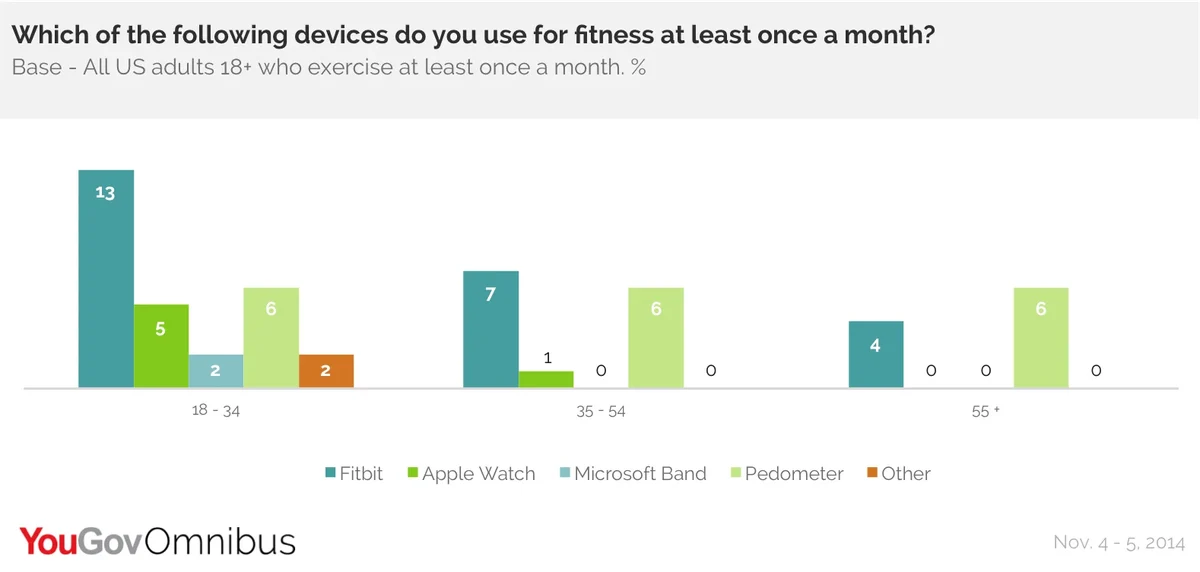 When examined by age, millennials are far more likely to use one of those products (28%) than baby boomers and matures (10%).