Three-quarters say that having white teeth is important
Americans spend billions and billions of dollars each year on their teeth. Not just on toothpaste and fillings, but on braces and whitening, implants and veneers. Most Americans may not have the teeth of Hollywood stars, but they do care a lot about their teeth. New data from YouGov Omnibus finds that 75% of Americans say that it is important for them to have 'shiny, white teeth', with 35% saying that it is 'very important'.
Women (41%) are more likely than men (30%) to say that the appearance of their teeth is very important.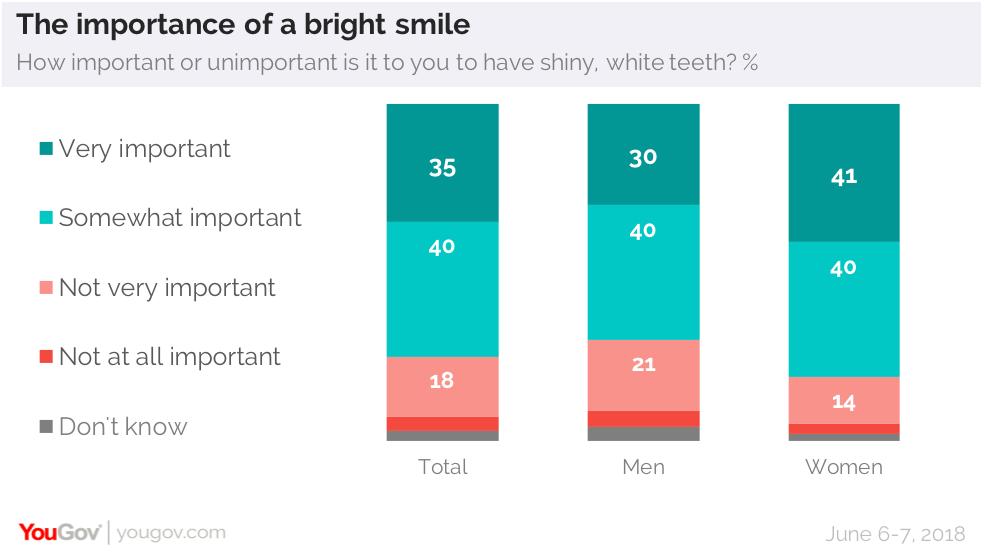 Anxiety about teeth can be very deep seated, and a quarter of Americans have had nightmares where their teeth are rotting, or where they lose all their teeth. Again, women (32%) are more likely than men (18%) to have had nightmares about their teeth.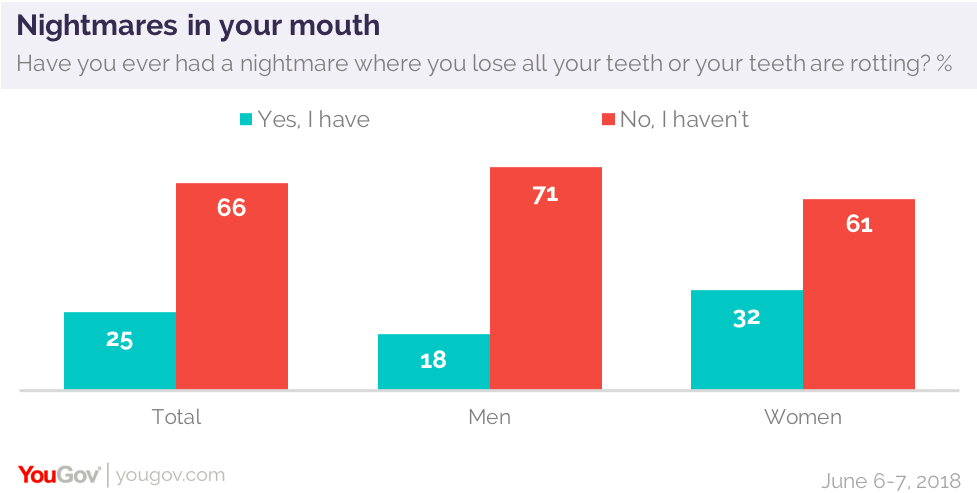 Most Americans (69%) say that it is 'very important' not to have bad breath, and for 26% of the country this is so important that they have decided not to socialize with a person because they have bad breath. Most Americans (59%) aren't that picky, and haven't ever cut off interaction with someone because their breath stinks.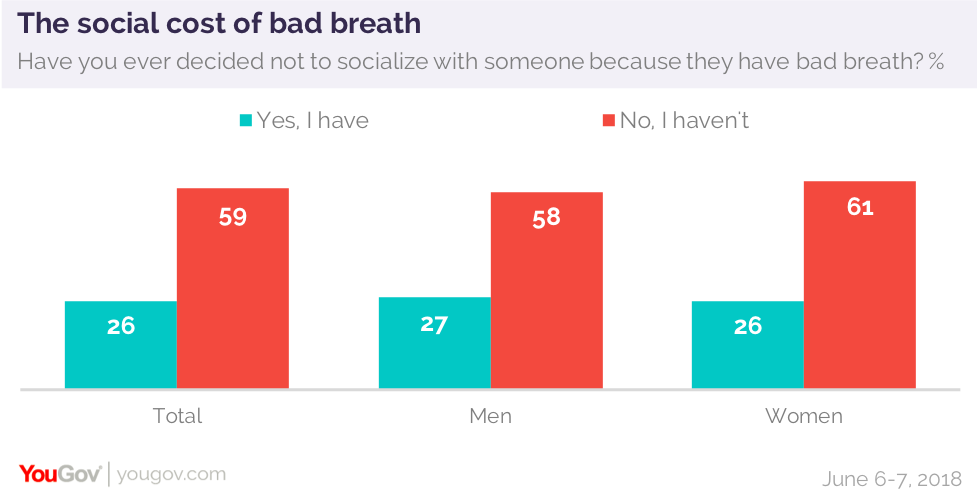 See the full results here.
Learn more about YouGov Omnibus.
Image: Getty