Red Robin – the casual dining brand with a classic Americana vibe – has doubled down on its double burgers, and consumers have noticed. The brand saw the highest rise in its Ad Awareness score in the last month, according to data from YouGov BrandIndex.
Continuing with its "Let's Burger" tagline, Red Robin is focused on its double-patty gourmet burger offerings. The latest ads focus on the chain's Tex-Mex inspired Taco Tavern Double Burger, which features guacamole, tortilla strips, and salsa.
The ads debuted last fall, but recent placement across a slew of cable networks has seen a rise the brand's Ad Awareness score, which asks whether a respondent has seen an advertisement for a brands in the past two weeks. On Feb. 13, the brand's Ad Awareness score stood at 13; on Mar. 11, it was up to 21.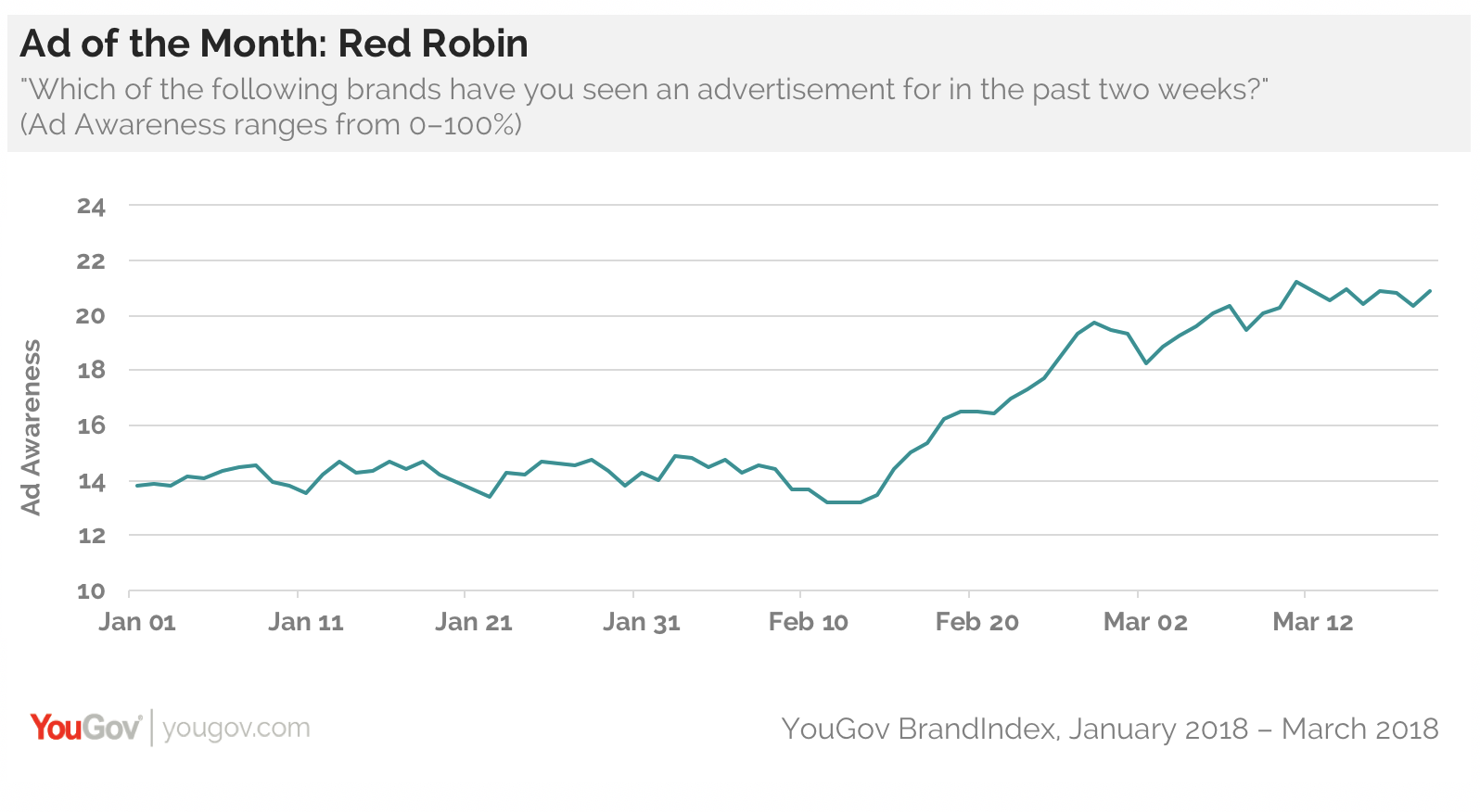 The brand saw an even bigger jump with current and former customers. On Feb. 13, 22% had seen a Red Robin ad in the past two weeks, but by Mar. 11, that number had jumped to 32%.
It may be that television viewers are more likely to be fans of what Red Robin is selling. According to data from YouGov Profiles, 45% of people who say that a burger is their favorite food agree that they are a "TV addict," compared to 40% of the general public. In addition, 53% of burger lovers disagree with the statement "I usually mute ads on TV," compared to 49% of the general public.
Learn more about YouGov BrandIndex and YouGov Profiles.
Image: Getty