Older Americans are especially likely to feel susceptible to data attacks
With frequent news stories about data leaks, it's no wonder that most Americans feel their personal data may be at risk. According to recent data from YouGov Omnibus, three-quarters (75%) of Americans believe that the data and personal info on their phone is somewhat (46%) or very (29%) vulnerable to hackers. Fewer than one in five (15%) say that their data is not very (12%) or not at all (3%) vulnerable.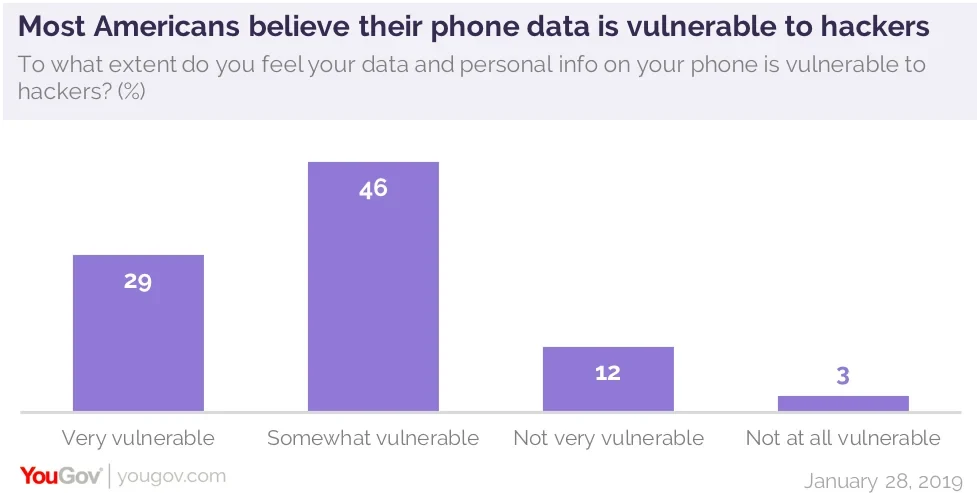 Older Americans are particularly likely to say they believe their personal info on their phone is somewhat or very vulnerable. Nearly eight in ten (79%) Americans 55 and older say their data is susceptible to hackers, compared with only 59% of 18-24-year-olds who say the same. People who are 45-54 years old (84%) are the most likely of any age group to say they feel that their data is vulnerable.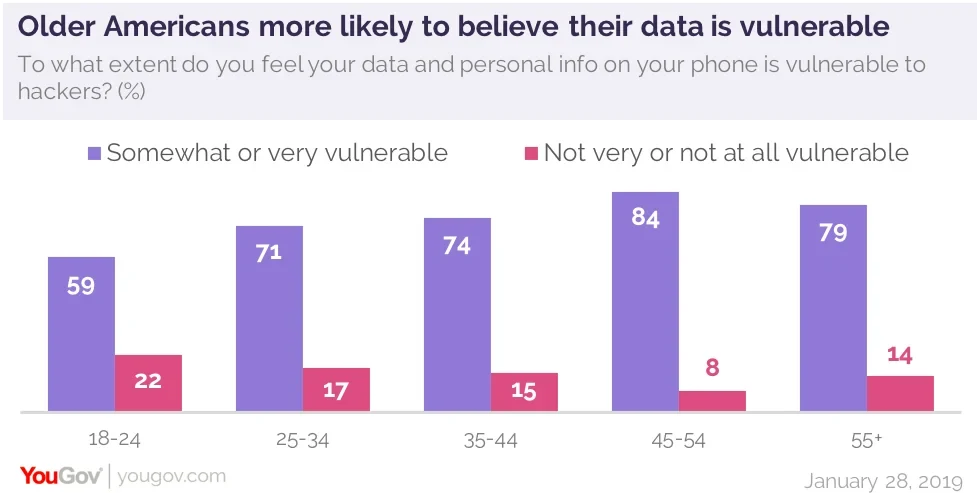 According to data from YouGov Profiles, Americans are similarly suspicious when it comes to their personal data being tracked by wearable devices. Six in ten (60%) agreed with the statement, "I am concerned that the data from a wearable will be used by companies to learn things about my lifestyle."
Two-thirds (66%) disagreed with the statement, "People only worry about personal data on the internet if they have something to hide." Baby boomers (77%) are especially likely to disagree with this statement.
Learn more about YouGov Omnibus.
Image: Getty