DoorDash is quickly closing the gap on its delivery app competitors.
The percentage of Americans considering DoorDash has nearly doubled since the beginning of the year, according to YouGov BrandIndex data. Others, like Uber Eats, GrubHub and Postmates have continued to grow as well in an ever expanding delivery app marketplace.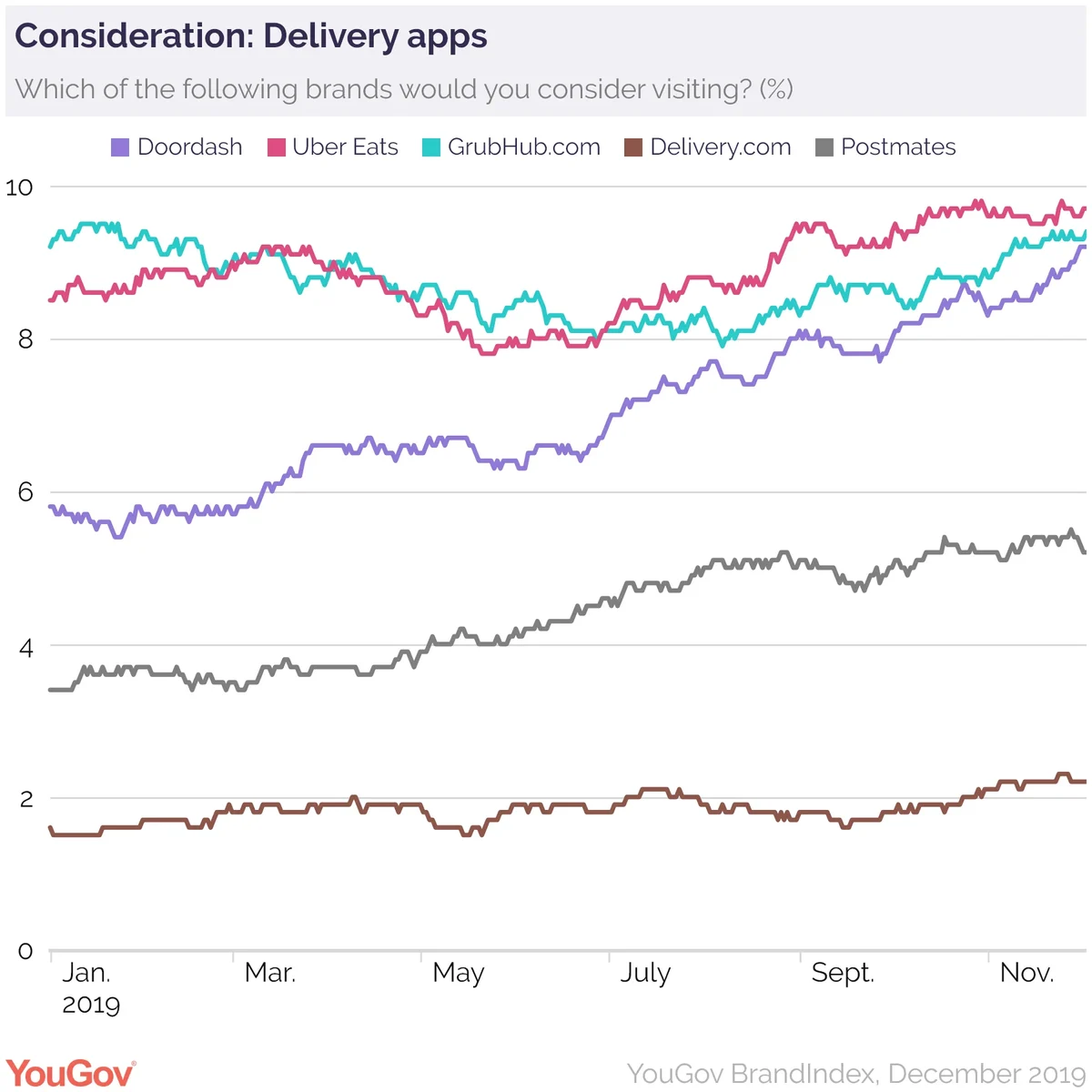 And the country's awareness of DoorDash has also shot up dramatically this year, from 35 percent in January 2019 to 63 percent in December.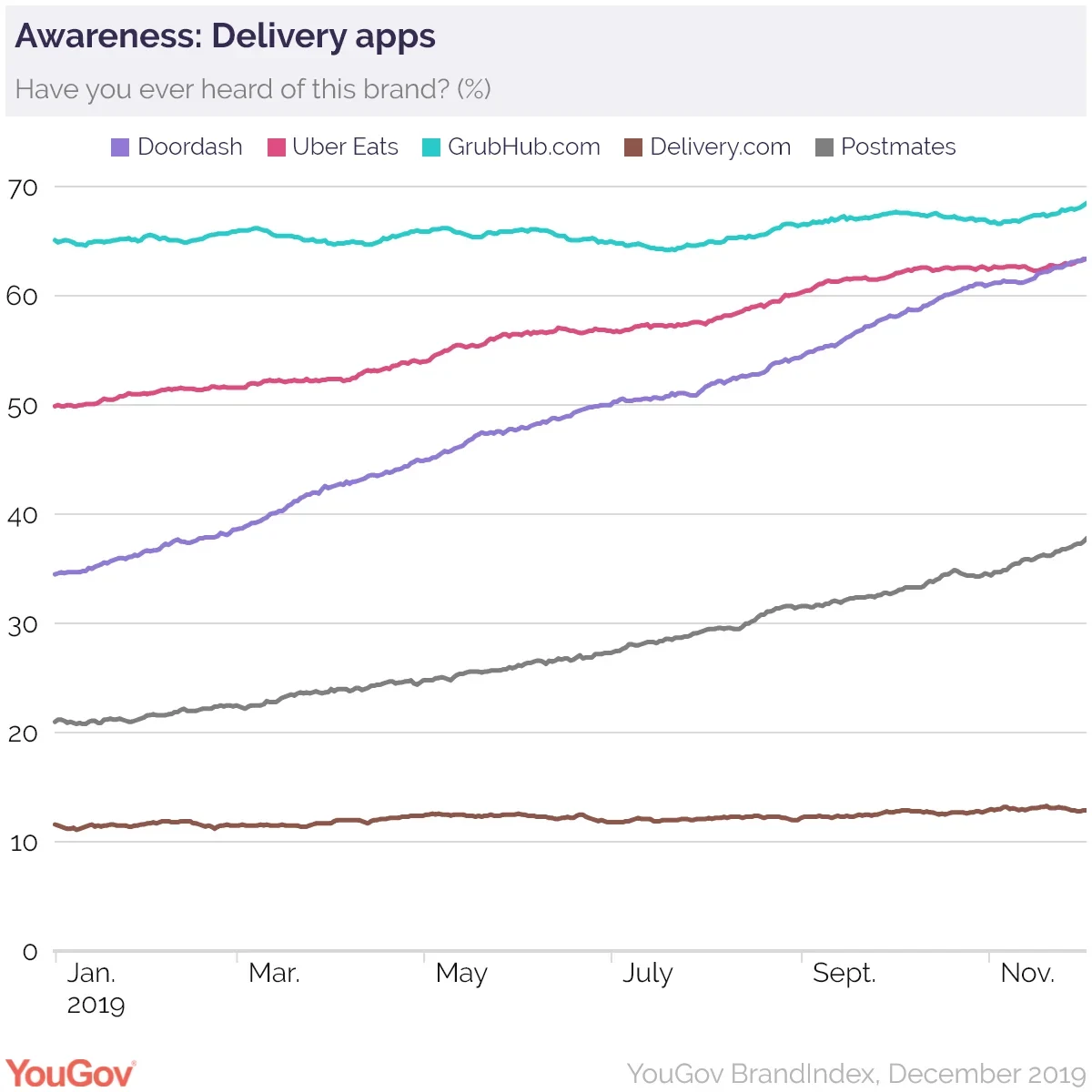 DoorDash's performance caps off a year that started with a with a $400-million investment from venture capital investors and continued with the purchase of competitors Caviar. DoorDash may go public as soon as next year.
Uber Eats remains the dominant player when looking at which services Americans say they'd consider, while GrubHub still has the highest BrandIndex Awareness score.
Restaurant deals
The brands in the crowded delivery space continue to collect restaurant partnerships to get a leg up on the competition and retain a steady user base.
Along with aggressive ad campaigns, DoorDash has pursued exclusive partnerships with national chains including The Cheesecake Factory, Chili's, Wendy's and Chipotle. These deals show DoorDash is on the offensive: Compared to current DoorDash customers, Postmates users are much more likely to consider Chipotle for their next fast-food meal while Uber Eats customers are more likely to consider Cheesecake Factory for their next casual outing, according to YouGov Profiles data.
Earlier this year, an exclusive deal between McDonald's and Uber Eats was canceled, allowing DoorDash to start delivering Big Macs and chicken McNuggets. Uber, however, retains exclusive rights to Starbucks.
GrubHub has exclusive partnerships with Yum Brands (which include Taco Bell, Pizza Hut and KFC).
All these deals are important to attracting and retaining customers, since many already know what they want to order before the open the app. According to YouGov Profiles data, nearly seven in 10 (68%) Americans who have ordered takeout in the last three months say they already have an idea of what restaurant they'll order from before using the service, compared to the 28 percent who decide while browsing.
More than a quarter (27%) of Americans spend up to $50 per month on delivery.