Casinos dot the landscape of the US, but the two American cities that most epitomize gambling are Las Vegas, Nevada and Atlantic City, New Jersey. New data from YouGov Ratings shows that, when it comes to gambling and casino brands, Westerners are more likely to favor Caesars Palace, while Northeasterner prefer the MGM Grand.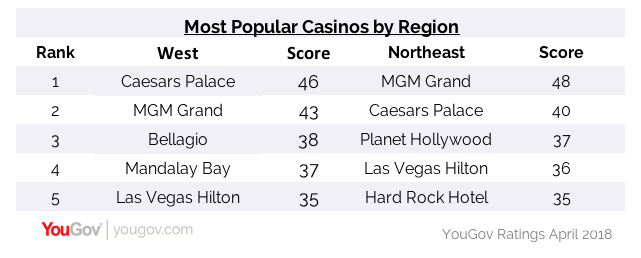 The MGM Grand is the most highly rated casino across the country.
Learn more about YouGov Ratings and see a full list of 27 gambling and casino brands.