(Week of 12/8/2012)  Labor union membership is down, and union influence has been declining for years. Two years ago, Wisconsin limited collective bargaining rights of public employees, and the Michigan legislature just voted to end mandatory union dues for many workers. Those actions suggest union power continues to decrease and Americans in the latest Economist/YouGov Poll see the decline. They expect it will continue.
Over 40% of Americans think labor unions have less influence than they did 30 years ago, while slightly over 20% think they have more influence. Those numbers aren't too different among Americans in union households, who are somewhat more likely to have an opinion about the state of the labor movement today compared to 30 years ago.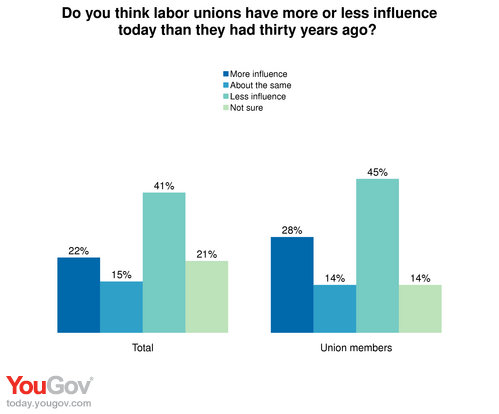 Looking ahead, many see continued decline. Close to 37% of Americans think unions will be even less influential in 30 years from now than they are today. Those in union households are somewhat more optimistic than Americans as a whole about the future of organized labor, but not much so.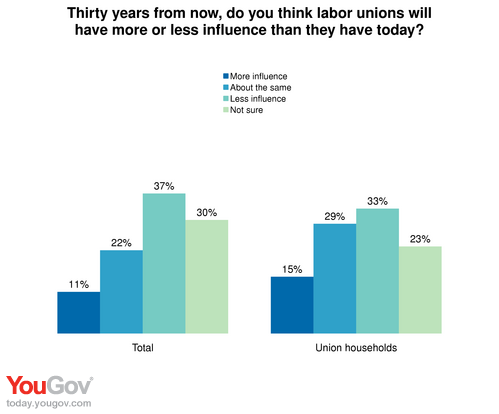 Economist/YouGov poll archives can be found here
Photo source: Press Association