Americans still back WW2 atom bomb use, oppose apology
At the end of May Barack Obama will become the first serving US president to travel to Hiroshima since the use of the atom bomb in 1945. Japanese media have reported the visit has been carefully planned for months echoing hopes it 'will be seen as part of his diplomatic legacy, symbolizing his pursuit of a nuclear-free world and the maturation of Japan-U.S. relations'.
In April, in a move which was described as a gesture of reconciliation, John Kerry became the first sitting US Secretary of State to visit the memorial in Hiroshima.
YouGov – through its panel and the First Verdict instant polling app – has ran two separate polls asking Americans what they thought of the nuclear attack on Japan in 1945.
More than 70 years on, almost half of Americans (45%) think the US was right to use the atomic bomb. Only one in four think it was wrong (May 11th, 2016, 2097 respondents).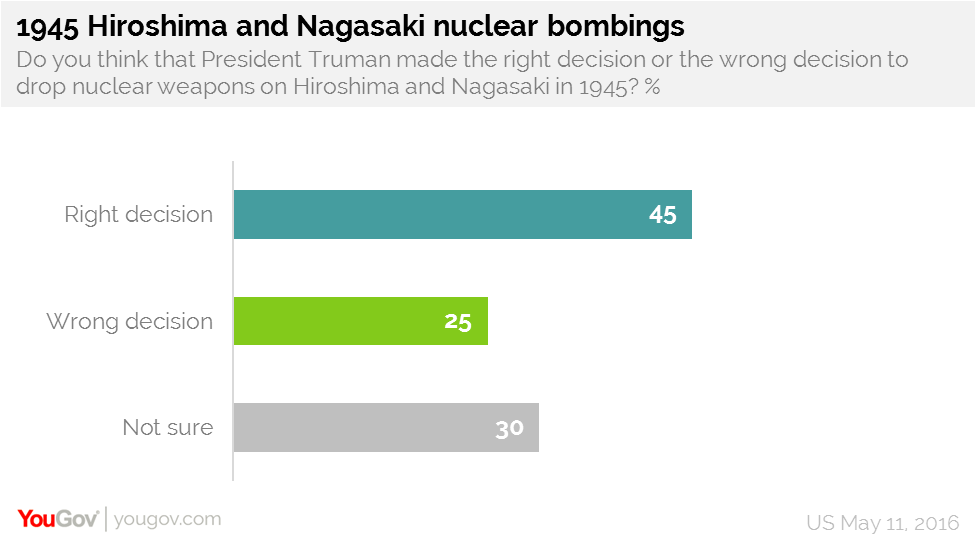 As details about Obama's visit to Hiroshima emerged we asked should the president issue an apology. Only one in five said yes, with seven in ten opposing such a move (May 11th, 2016, 4382 respondents via First Verdict app).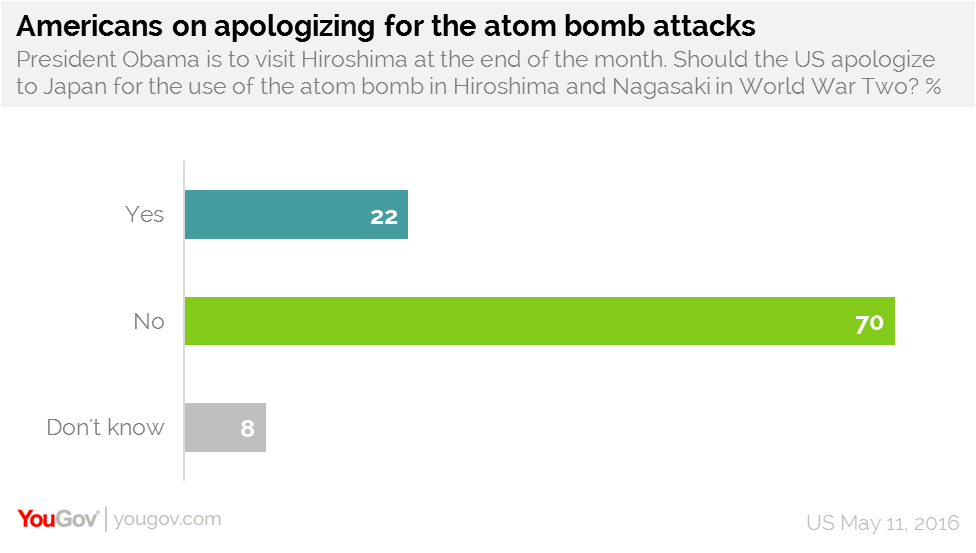 Regardless of the results, interestingly, for years have Americans been naming Japan as one of their closest allies (in the upper half of the top 10).
PA Image