At current, 42% of Republicans approve of Robert Mueller's job performance
Attorney General William Barr's four-page memorandum summarizing the report of Special Counsel Robert Mueller's investigation appears to have silenced some of Mueller's Republican critics. For the first time since the Economist/YouGov Poll began asking last year whether Americans approved or disapproved of how the Special Counsel was handling the investigation, more Republicans approve than disapprove. However, that doesn't prevent Republicans from viewing the investigation the way President Trump has described it, as a "witch hunt."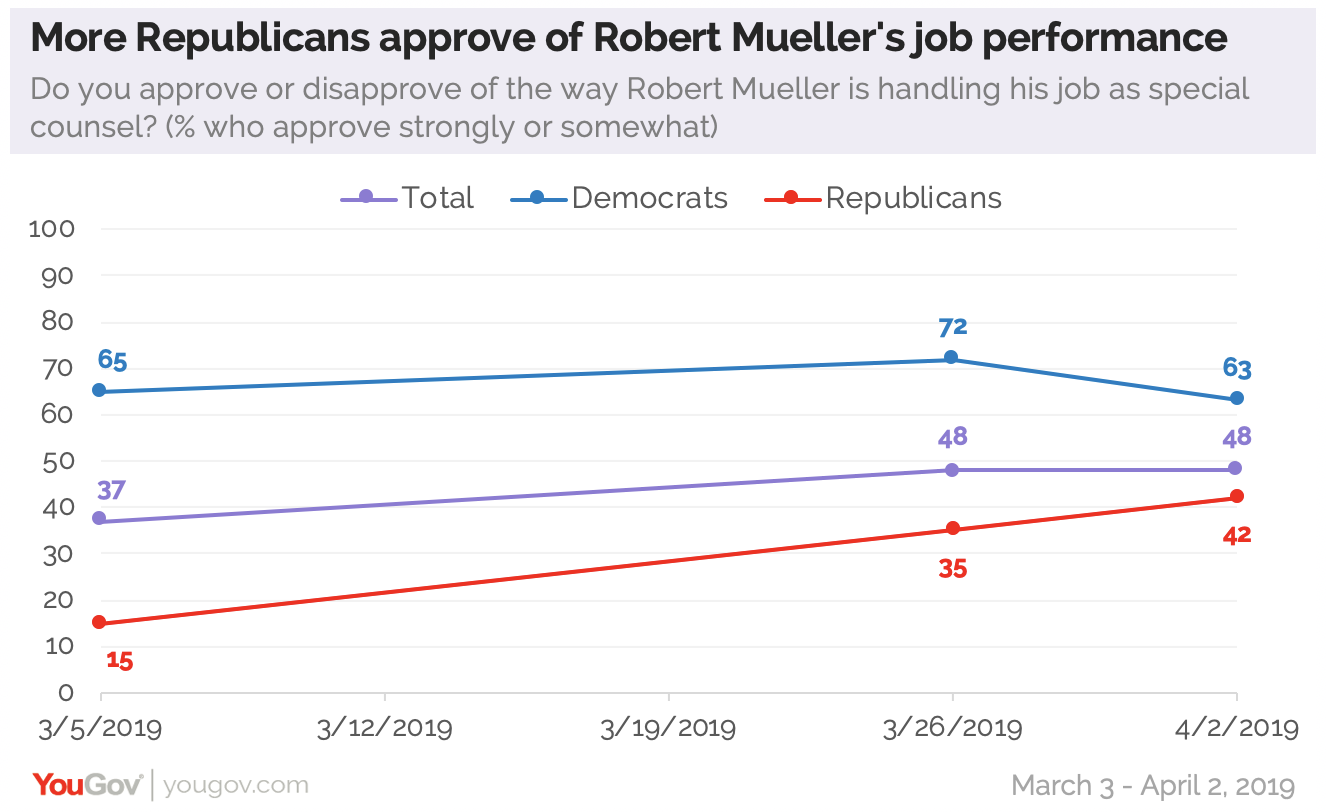 Democrats have changed little in their assessment of Mueller over time, but Republican opinion now is dramatically different from what it had been. Last week, GOP approval went up 20 points. It trended upwards again this week.

There is overwhelming support for releasing the full report, as there was last week, and that support crosses party lines. By 65% to 15%, more than four to one, Americans want the complete report released to the public. 84% of Democrats favor releasing it, with just 8% opposed. By two to one, 54% to 27%, a majority of Republicans agree.

However, the GOP's newfound support for Robert Mueller does not extend to the investigation as a whole. Most Republicans still regard the investigation as a witch hunt, and opinion has changed little in the last few weeks. Only one in five Republicans think the investigation was legitimate. It is considered a witch hunt for more than two-thirds of the party.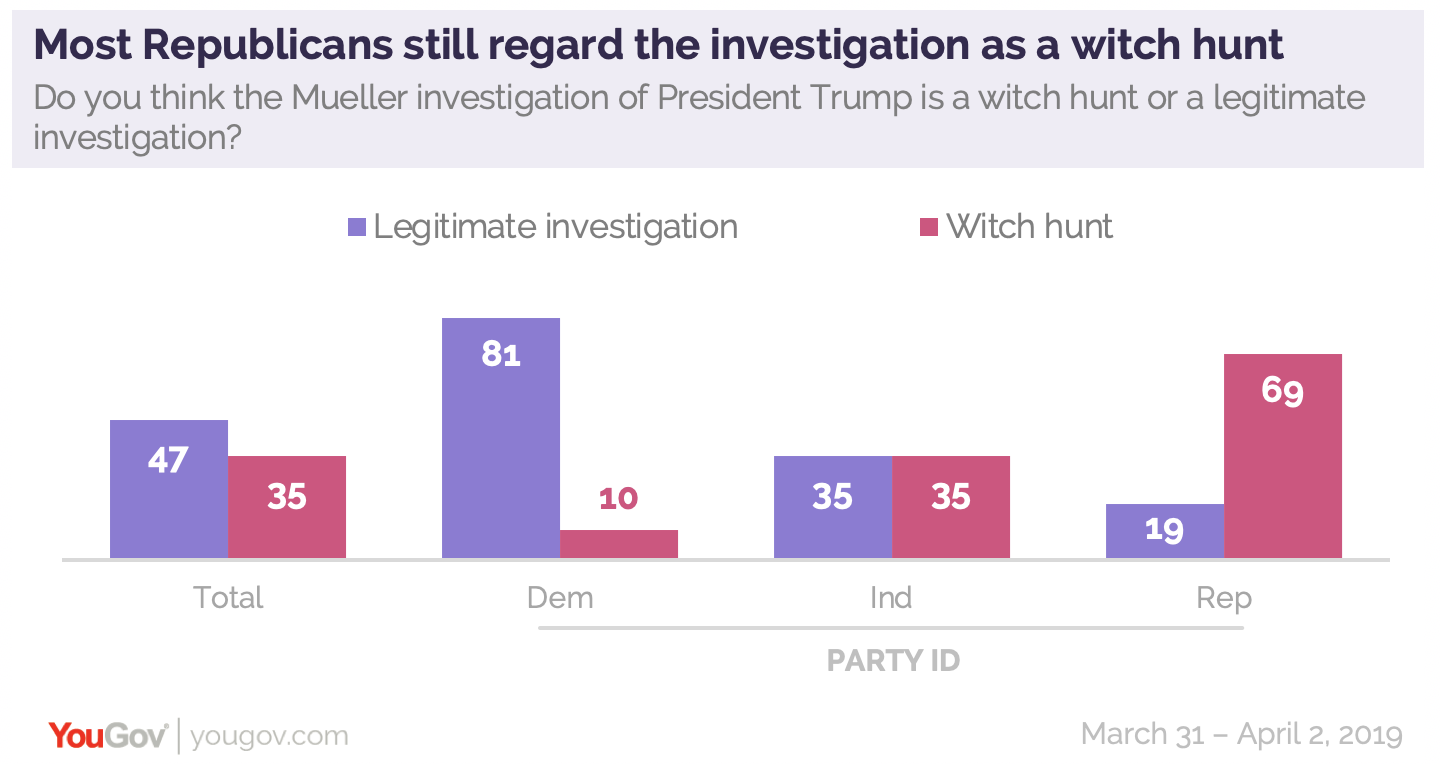 The President's approval rating remains in the same area it has been through most of his administration. 42% in this week's poll approve of how he is handling his job, 50% disapprove. The partisan gap is enormous: 85% of Republicans approve of the President's performance; 85% of Democrats disapprove.

See the full toplines and tables results here

Image: Getty