It's not unusual for individual states to battle with the federal government. Currently, 23 states are suing the federal government for the right to set pollution standards on cars and trucks, and state Attorneys General are attempting to overturn the Trump administration's travel ban.
Now, New York is suing the Trump administration over its decision to ban all New York residents from programs that allow Americans entering the US to bypass immigration lines. These "Trusted Traveler" programs include Global Entry, but not TSA Pre-Check.
The Trump administration's decision focuses on New York's "Green-Light Law," which allows undocumented immigrants to apply for state drivers' licenses. The administration said that law, coupled with the state's refusal to allow immigration authorities to access that database without a court order or a warrant, is preventing the United States from vetting those who apply for "Trusted Traveler" programs. The State disagrees.
Americans in the latest Economist/YouGov Poll don't like the federal government punishing all state residents over a policy disagreement with a state government. A majority (56%) say this should not be allowed; just 15 percent of US adults think this is something the federal government should be able to do.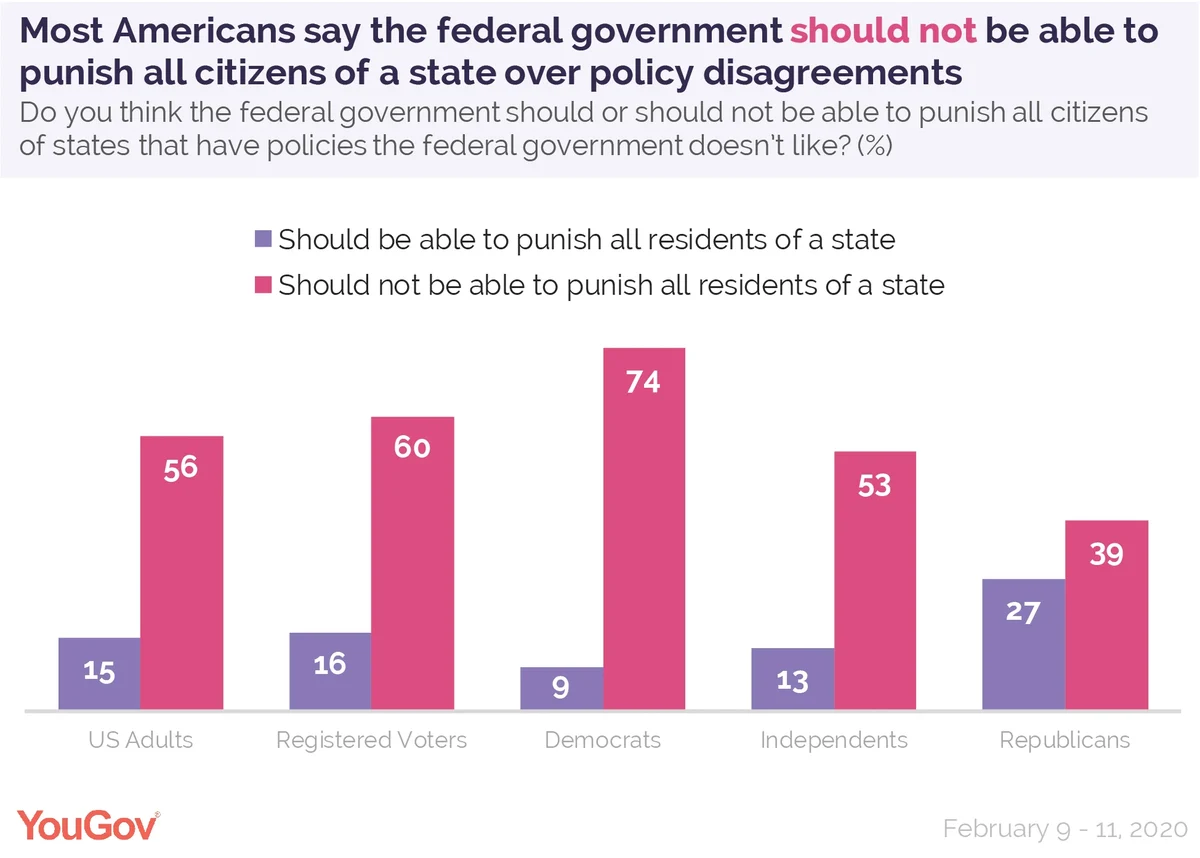 Democrats overwhelmingly disapprove (74%) of such federal action. A plurality of Republicans disapprove too (39%), though by a much smaller margin.
However, that question is only about the principle. Asked about this specific case, there is much more division and partisanship. By 52% to 31%, a majority of Americans disapprove of allowing undocumented immigrants to receive drivers' licenses (which New York, 15 other states, and the District of Columbia allow).
Democrats approve of giving licenses to undocumented people by about two to one (55%-28%), but Independents disapprove by a similar margin, and Republicans are overwhelmingly against it. A majority (54%) of Independents and Republicans (82%) disapprove.
Those opinions impact the public's judgment of the federal government's travel sanctions against New Yorkers. It's a partisan split – Republicans in clear support of the sanctions (64% approve), Democrats clearly opposed (61% oppose). Independents are narrowly in favor (37% approve, 32% oppose).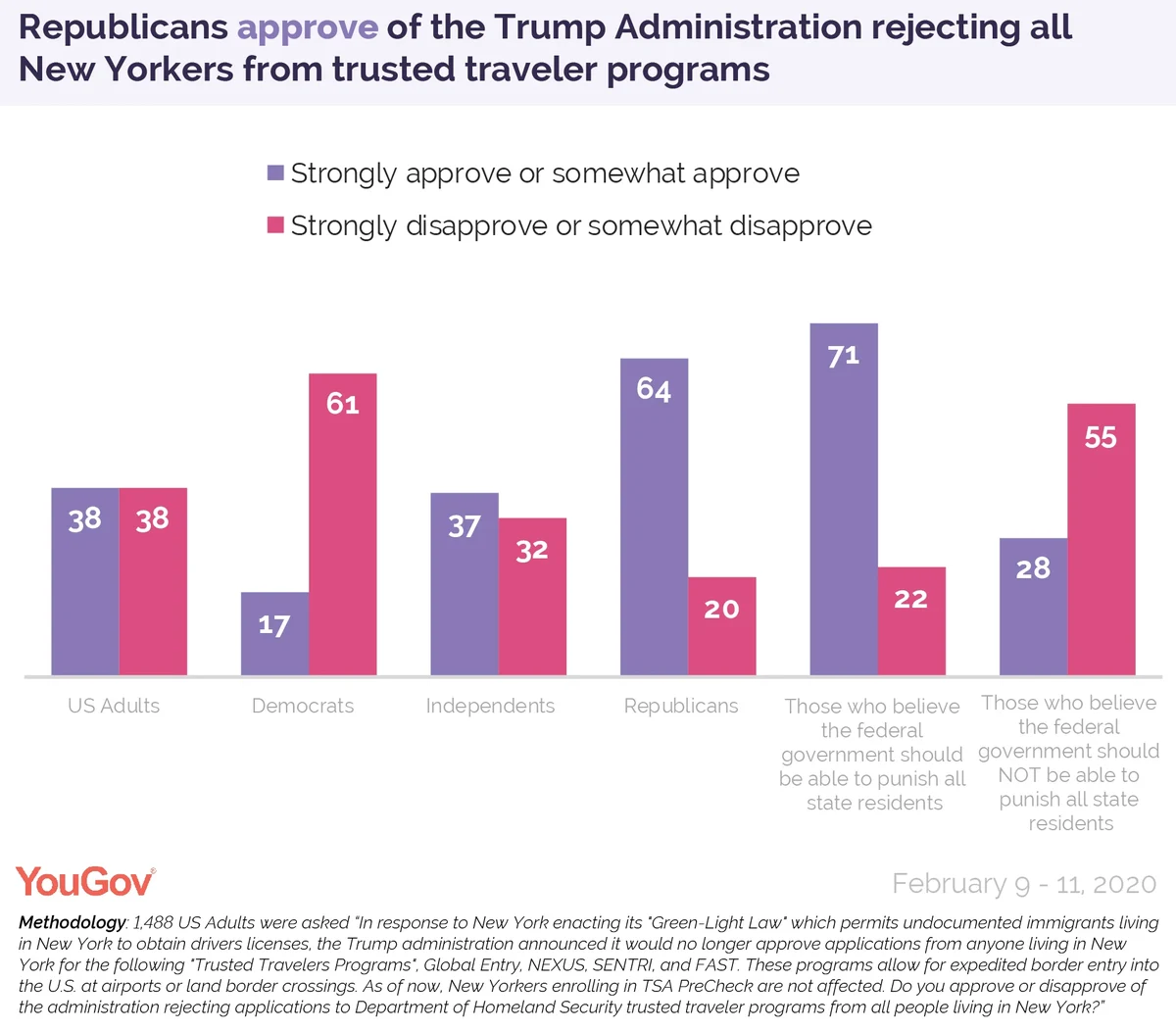 A majority of Republicans who oppose state-wide punishments in principle approve of the action against New York State residents; half of Democrats who were okay with the federal government punishing state residents disapprove of punishing New York State over its "Green Light Law."
Related: Bernie Sanders is now the first choice for Democrats
Read the full toplines and crosstabs from this week's Economist/YouGov poll here
Image: Getty