Budweiser has so far been unable to sustain its initial consumer perception bump after announcing its campaign to re-label all its cans and bottles with the word "America" throughout the election period.
Budweiser's perception metrics began rising shortly after the campaign was announced on May 10th, but began to fade one week after the products hit the shelves on May 23rd.
Budweiser's "America" campaign did appear to help the brand reach its highest purchase consideration level of 2016, a key indicator of potential revenue. On June 1st, 16% of adults 21 and over said they would consider buying Budweiser the next time they purchased beer, beating the previous 2016 Super Bowl high by one percentage point. However, purchase consideration levels have now slipped back to the year's low at 11%. The campaign, meanwhile, has several more weeks to run.
Purchase Consideration: Budweiser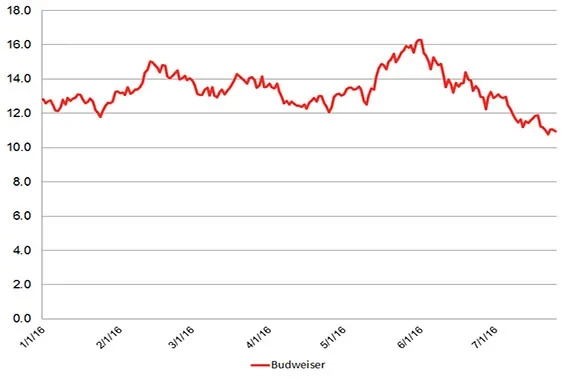 Budweiser's ad awareness among consumers peaked on June 1st at 32% of adults 21 and over. However, they cooled down to 27% since the first days of July.
Ad Awareness: Budweiser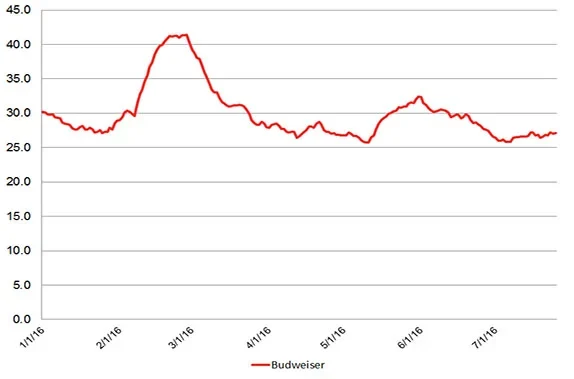 Buzz: Budweiser