Welcome to the first installment in a series that delves into the latest insights from the YouGov Affluent Perspective 2017 Global Study. Each year, we study the attitudes, lifestyles, values, and shopping behaviors of the world's most successful households.
The mood of the Global Affluent
Over the years, the global affluent community has transformed into a cohesive, connected group that shares a universal view about what it means to live a fulfilled life. These worldly citizens value honesty, intelligence, health, and family, above all else.
Today, however, much of the world is divided, and the affluent are no exception. When it comes to what they can't control – i.e. their own country's economy – affluent households from established economies* are more pessimistic than optimistic, while those in developing economies* are more optimistic than pessimistic. Who are the most optimistic, overall? Kuwait (76%) and the U.A.E. (66%). The most pessimistic? The U.K. (13%) and South Korea (7%).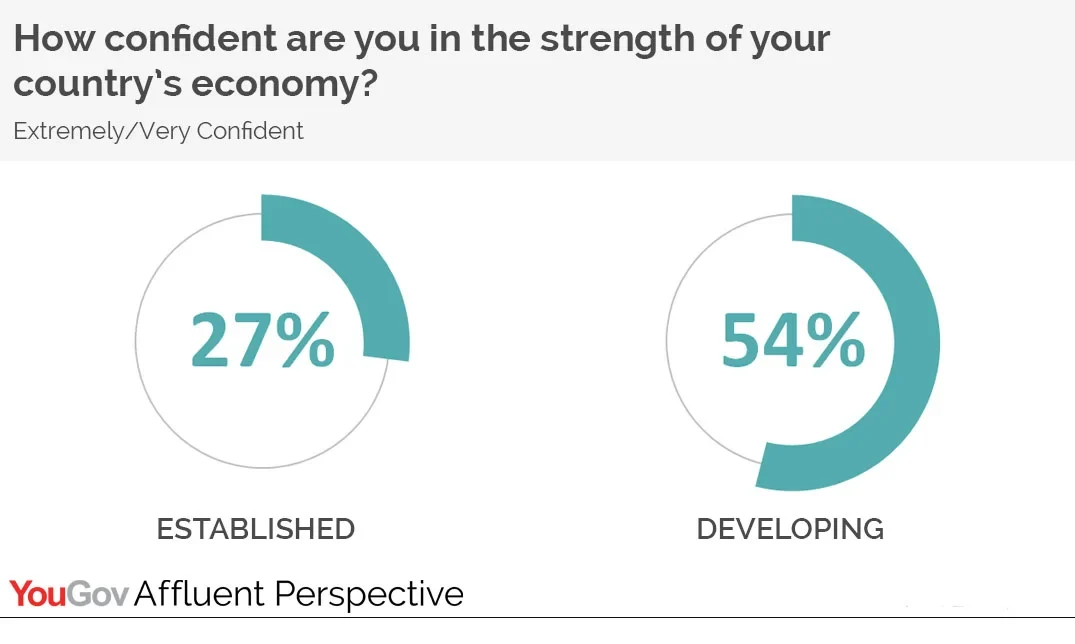 When it comes to what they can control – i.e. their own finances – the world's affluent, overall, show much more confidence. Again, developing economies show more confidence than established ones. Personal confidence is highest in Kuwait (76%) and Germany (68%), and lowest in South Korea (20%) and Japan (16%).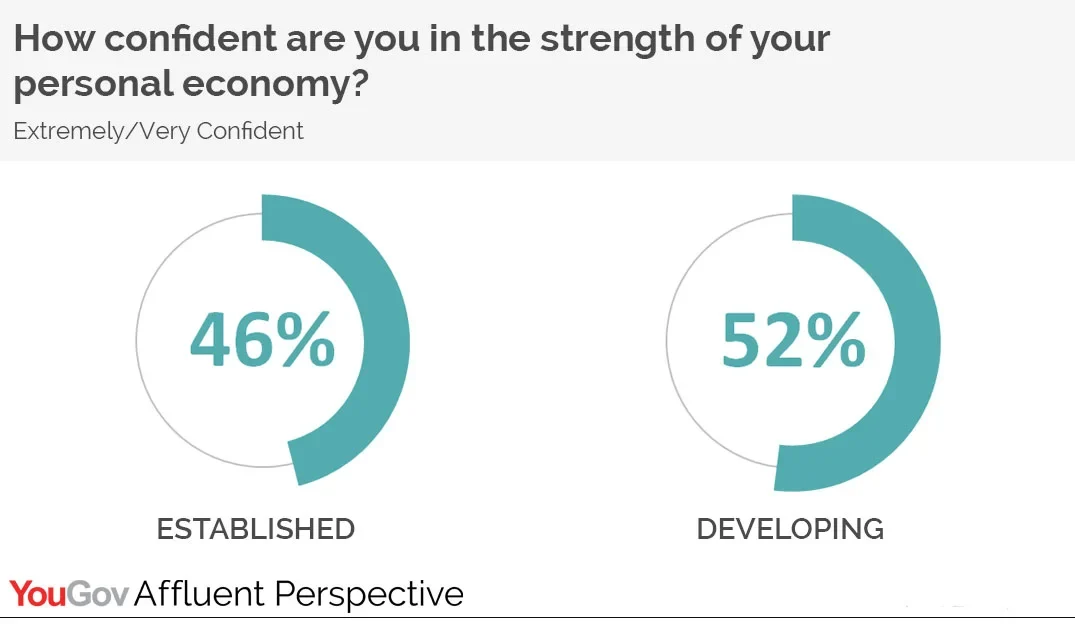 Their outlook is a mixed bag, whether on a personal or regional level. Even the most successful (and connected) consumers are about 50/50 on their continued prosperity. Some of this is natural self-doubt, but some of it also represents the uncertain times in which the affluent find themselves living. From a slow economic recovery in the West to political instability seemingly the world over, consumers are inclined to measure their decisions carefully and deliberately.
How interested are the global affluent in luxury?
While affluent households across the globe express different levels of confidence in their economies, both national and personal, the majority agree on the following: it's not easy to give up luxury once you've had your first taste. Fervor for luxury is highest in the Middle East and Asia. In the mature markets of North America and Europe, enthusiasm for spending more on luxury is subdued.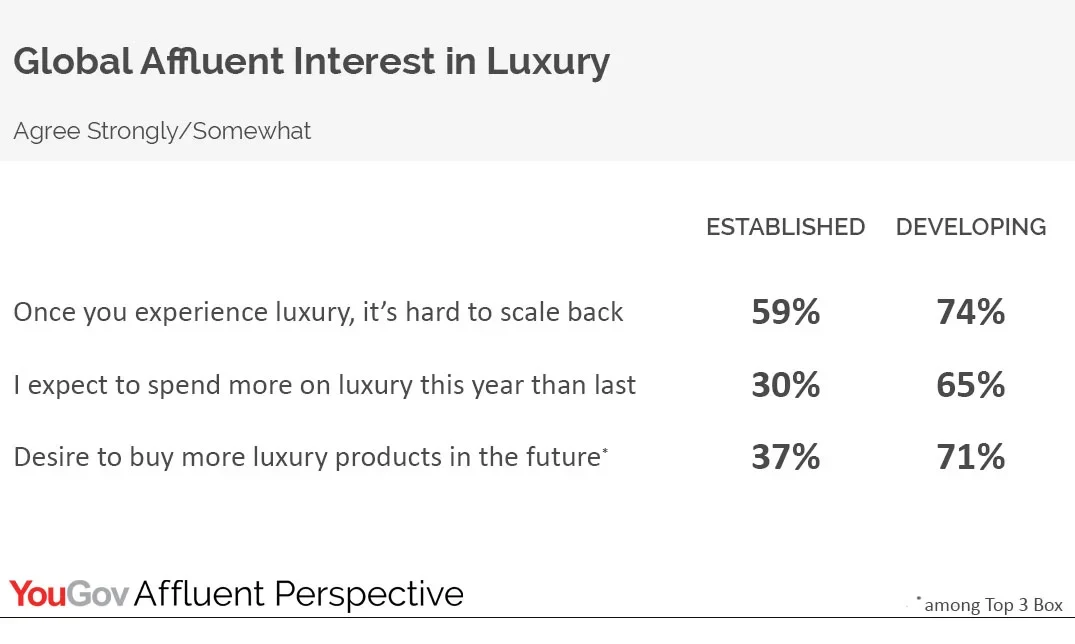 In developing economies, we are witnessing true lifestyle creep among newly affluent consumers. As they become more successful, so too does their desire to acquire. In established economies, we find more mature luxury consumers who are selective in where and when they engage with luxury products and experiences.
So what's the bottom line?
Competition for a share of the global elite's spending has never been fiercer. On one hand, the world's most successful households almost all agree that they have everything they need to be happy (81%). On the other, the majority acknowledge insecurities associated with the current economic climate. Keeping a watchful eye on how they perceive both themselves and external events during this period of change and uncertainty can make all the difference.
In next week's installment, we forecast affluent spending habits in the United States, with a special focus on Millennials, Gen Xers, Baby Boomers, and Matures.
For more information, visit AffluentPerspective.com
The insights for the lastest Affluent Perspective are drawn from consumers in the following countries: