Welcome to the eighth installment in a series that delves into the latest insights from the YouGov Affluent Perspective 2017 Global Study. Throughout the year, we study the attitudes, lifestyles, values, and shopping behaviors of the world's most successful households.

Around the globe, the affluent show substantial interest in purchasing real estate. This is especially strong in regions such as the Middle East and Asia Pacific, where millennials make up a larger portion of the affluent population. Although the affluent in the US show less intent to buy real estate than those in other regions, there are some interesting factors at play among US affluent home buyers.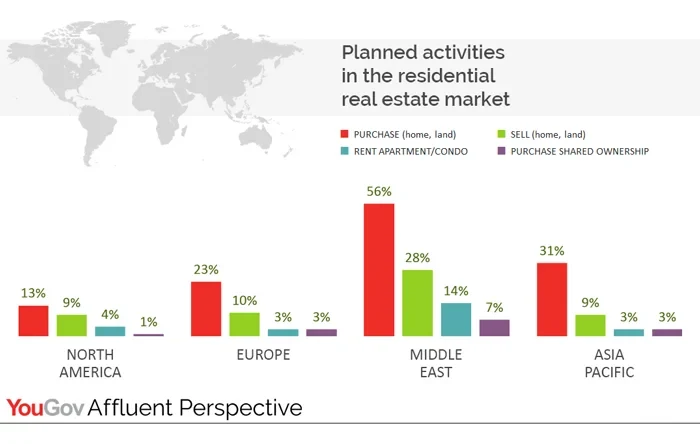 We asked affluent Americans who are in the real estate market what they're looking for in a home. Unsurprisingly, only 6% of affluent home buyers are looking for a home that requires renovations or remodels. Time-starved millennials are driving the market – and they're not interested in the role of "weekend warrior".
What's more, it seems the idea of a turnkey property – where a buyer could move in as-is – has taken on a whole new meaning; buyers now look for features such as energy efficiency, master bedroom suites, outdoor living, and open floor plans.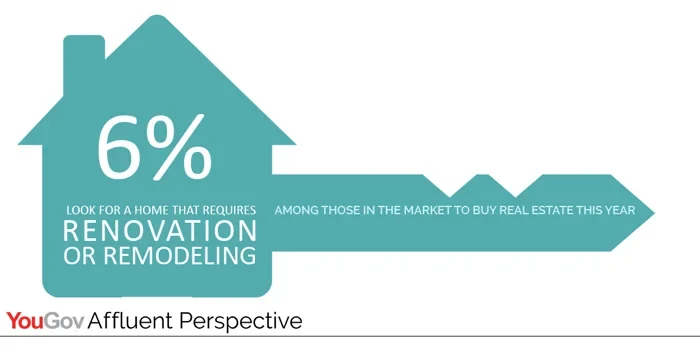 The desire for an updated, pristine property with all the bells and whistles hasn't fallen on deaf ears. To compete, many affluent home sellers are catering to the millennial mindset. Among those planning to sell their home in the coming year, 31% agree that they spend most weekends working on their home, including updating their kitchen appliances.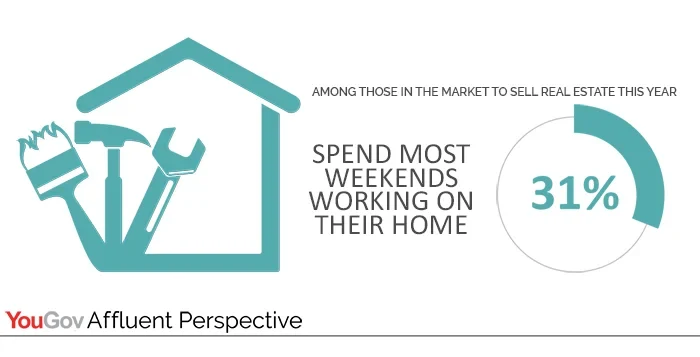 The stats speak for themselves. While 28% of affluent Americans say they're planning to buy a major kitchen appliance in the next year, this number jumps to 52% among those selling a home. The same is true for luxury tier appliances; 22% of affluent home sellers are looking to buy high end appliances, compared to only 6% of the total US affluent population.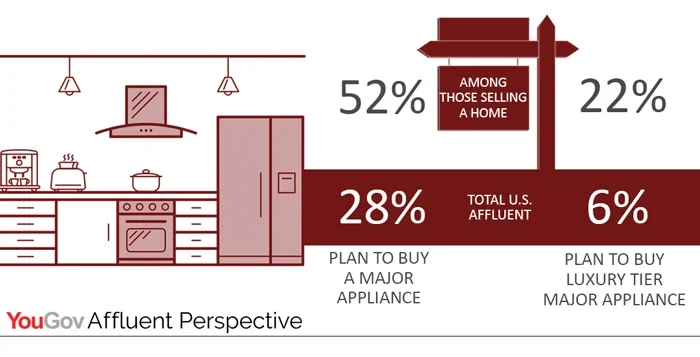 While it may be a hard pill to swallow, savvy sellers of high end homes know that in order to compete among millennial buyers – and earn top dollar – they need to invest in what they're leaving behind.
Smart marketers are getting in on the action by communicating directly to affluent home sellers, many of them boomers concerned about retaining the value of their nest egg. These communications can illustrate how the right products and services will ensure home sellers get their best possible closing.
For more information, please visit AffluentPerspective.com