Big box store Costco does well out west, while Kohl's is preferred in the Midwest
Online shopping may be having an effect on brick-and-mortar retail, but big department stores still fare well with Americans. According to data from YouGov Ratings, more than two-thirds of Americans have a positive opinion of Target, making it the highest ranked department store, followed by Dollar Tree, Walmart, Kohl's, and Costco.
But different regions feel differently about the top brands. While Target remains the most popular with those in the Northeast, Westerners prefer the Washington-based Costco. Southerners have a soft spot for Virginia-based discount chain Dollar Tree, while Midwesterners prefer the Wisconsin-based Kohl's.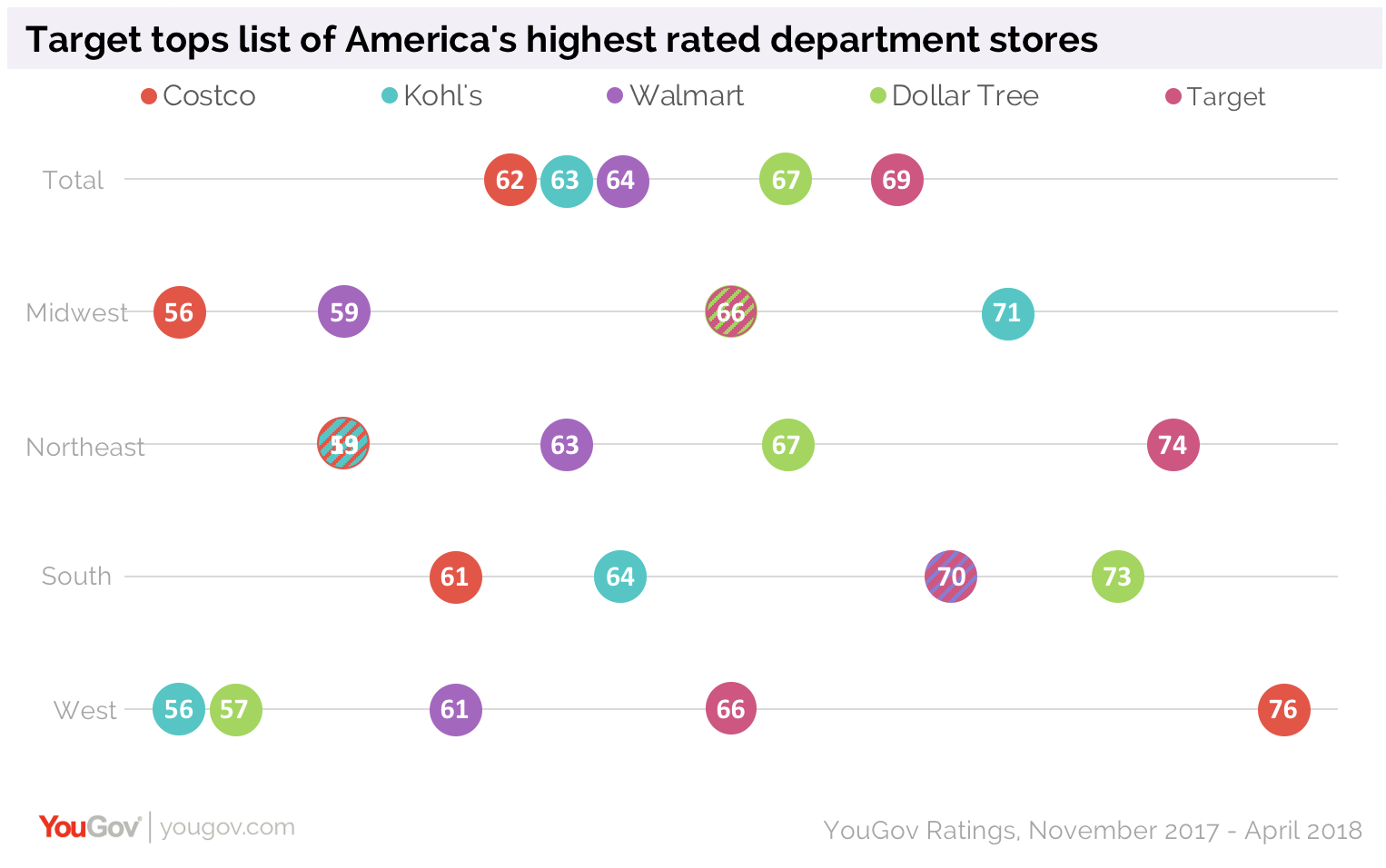 Learn more about YouGov Ratings.
Image: Getty