Affluent Perspective' new Global Luxury Retail Report focuses on the 56% of global affluent who purchase luxury products and services across multiple categories.
One of the striking findings in the report is that half of all global luxury shoppers agree that they "only buy luxury when it is discounted." Demographically, there isn't that much different between these two groups. The discount-oriented group skews a bit older, but that's about it.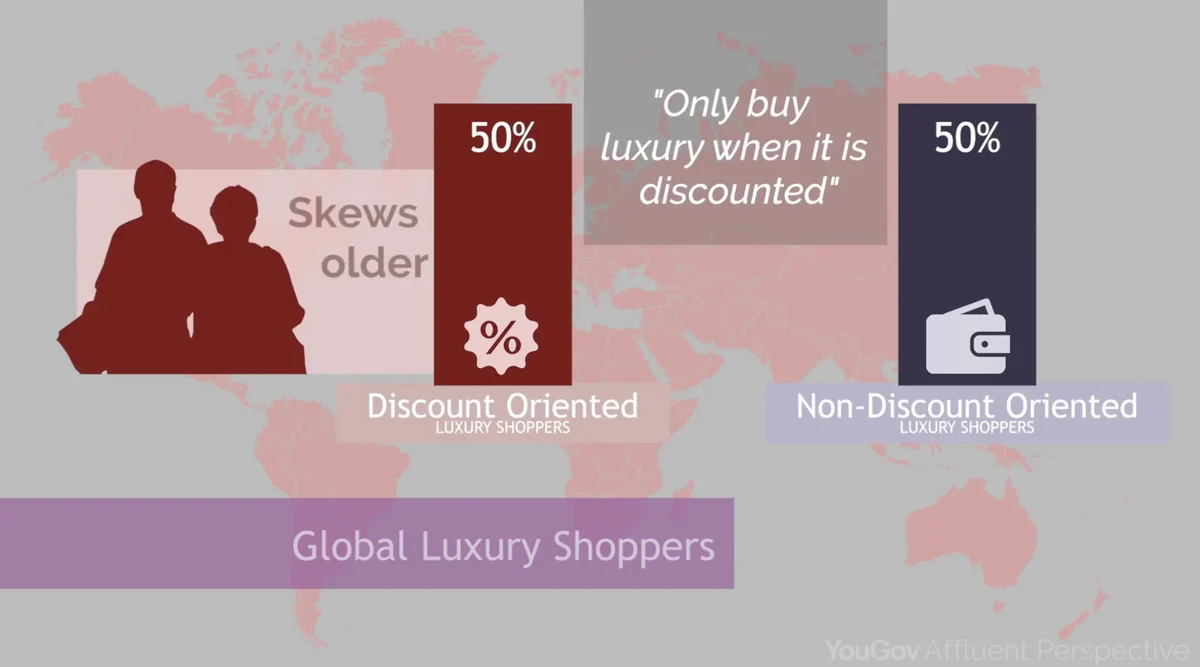 What's significant for luxury marketers is that only 28% of the luxury discount oriented group grew up in an affluent household and their own journey with wealth is just beginning. Their affluent lifestyle is new to them, and they're not at the point in life where they feel secure with the money they have accumulated. When asked, "What do you wish you have more of?" this group says "money", while the other group says "time".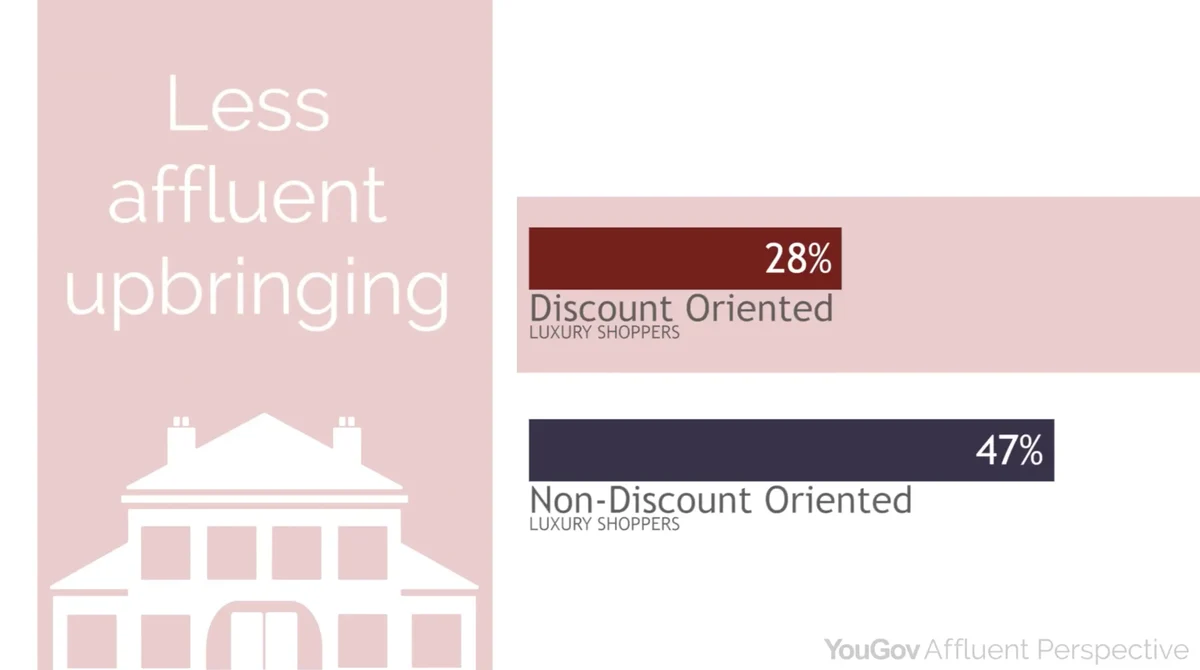 When asked how luxury is different than non-luxury, both groups site high standards of quality, exceptional design, precision in construction, a high level of service and retention of value as the top five differentiators. However, the lack of experience with luxury among the discount oriented group is revealed through the other factors they choose as differentiators – price and logo/brand name. In comparison, the non-discount group choose innovation/cutting edge and outstanding employees – a more evolved way to think about luxury.
Many of these newly affluent luxury purchasers will grow more secure in their financial footing and feel more at ease in their discretionary spending. As they do, luxury brands have a wonderful opportunity to orient them away from discount luxury shopping by communicating the true value of owning and experiencing the luxury lifestyle.
To purchase a copy of the report, email Chandler.Mount@yougov.com.
Learn more about Affluent Perspective.
Image: Getty