About six in ten people have a positive opinion of Twizzlers
Come Halloween night, trick or treaters will be hoping to collect a bag full of their favorite candies. According to new data from YouGov Ratings, the most popular candy among Americans is M&Ms (85% positive), followed closely by Reese's Peanut Butter Cups (83%). Nearly all (99%) of Americans have at least heard of these types of candy, and very few dislike them.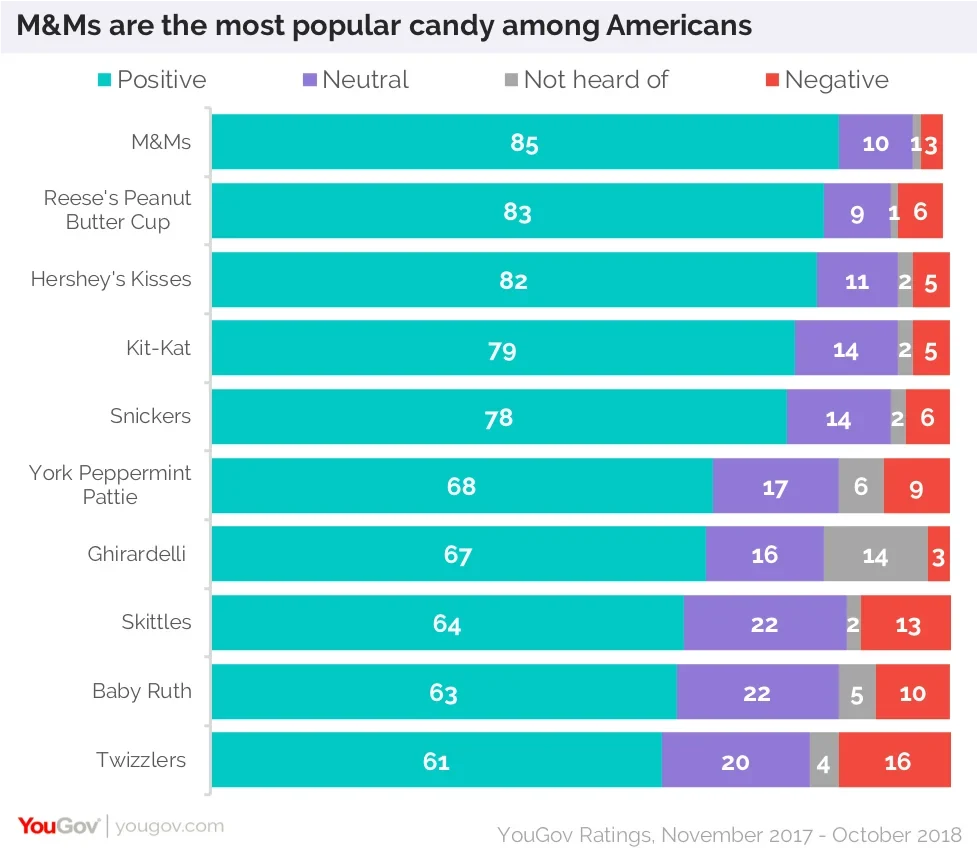 Other popular candies include Hershey's Kisses (82%), Kit-Kat (79%), Snickers (78%), York Peppermint Pattie (68%), Ghirardelli Chocolate (67%), Skittles (64%), Baby Ruth (63%) and Twizzlers (61%).

Of the top 10 candies, the one Americans are least familiar with is by far Ghirardelli Chocolates, with 14% saying they had never heard of the brand. Twizzlers came in at the bottom of the top 10, with 16% saying they have a negative opinion of the candy.
Learn more about YouGov Ratings and see the full list of 173 food and snack brands.
Image: Getty