Walmart and Target, meanwhile, lead on Ad Awareness
Now that all the costumes and candy of Halloween have been put away, the holiday shopping season has emerged from hibernation.
According to the latest data from YouGov Plan & Track, Amazon, Old Navy, and Best Buy are currently leading a group of national retailers in terms of perceived value. When asked if they think Amazon represents either good or poor value for their money, US consumers aged 18+ gave the retailer a score of positive 52.9 on a scale ranging from -100 to +100.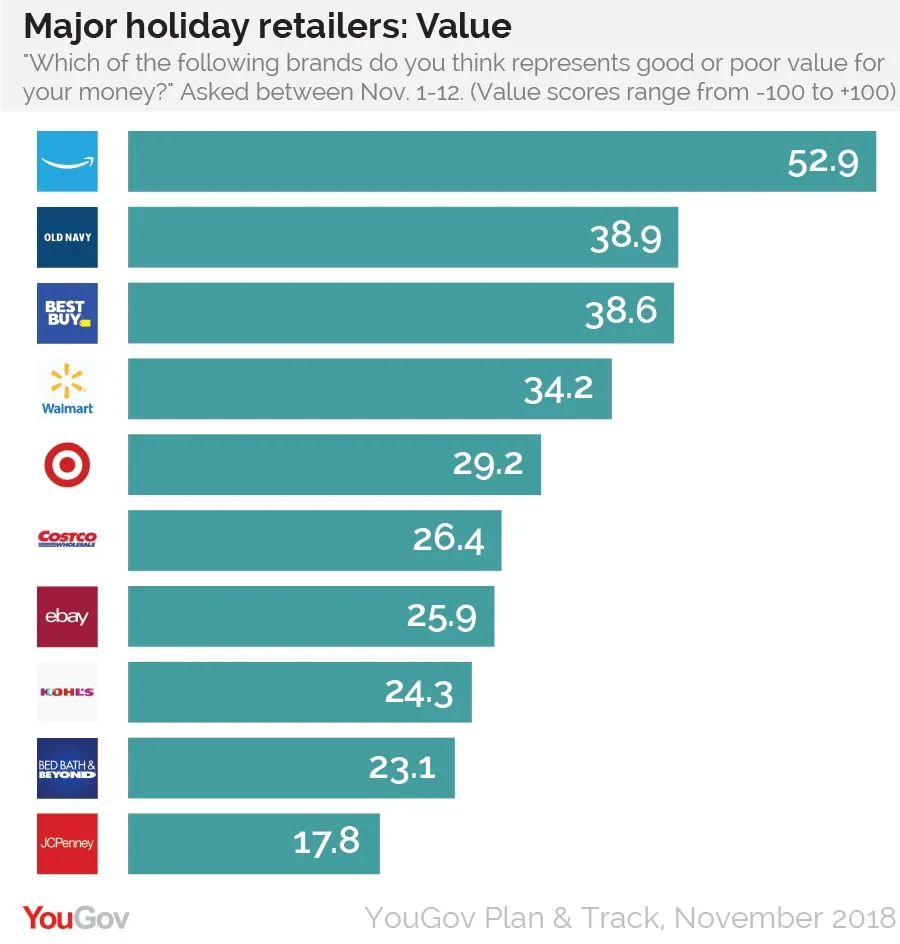 Old Navy came in second place, with a score of 38.9, followed by Best Buy, with a score of 38.6.
Other brands that made YouGov's top 10 list on Value include Walmart, Target, Costco, eBay, Kohl's, Bed Bath & Beyond, and J.C. Penney.
As for Ad Awareness, Walmart presently leads the pack. At the moment, 43.9% of American adults recall seeing an ad for the brand at some point in the past two weeks.
Target (40.9%), Best Buy (35.5%), and Old Navy (35.1%) come in second, third, and fourth place, respectively.