Black Friday shoppers seem to be in a giving mood this year.
More than half of Americans plan to buy gifts for others over the Thanksgiving shopping weekend, according to new YouGov data. About a quarter plan to shop on one of the two major shopping days: Black Friday (27%) or Cyber Monday (24%).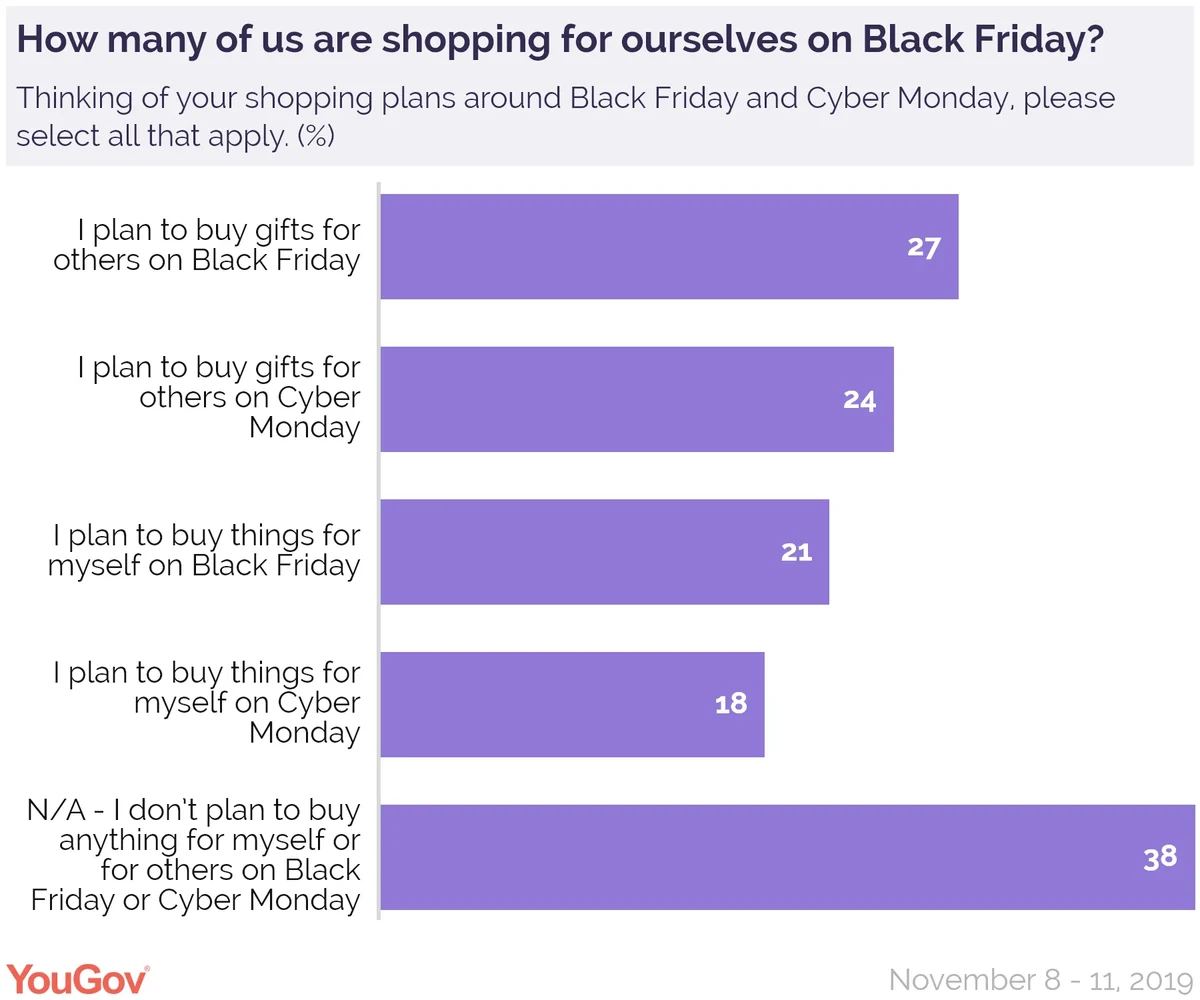 But those discount deals aren't exclusively purchased for others. There's a heavy dose of people that shop for themselves: 21 percent of Americans plan to shop for themselves on Black Friday and 18 percent on Cyber Monday.
Thirty-eight percent said they don't plan to buy anything on these big shopping days and 17 percent said they don't know.
Millennials are much more likely to shop on either day, both for themselves and for others. A third (33%) of them will pick up things for themselves on Black Friday, compared with GenX (29%) and Baby Boomers (17%).