A quarter of American parents are still paying off debt from last year's holiday season.
That's according to a new YouGov Parent Survey that looks at shopping intentions among US parents headed into the 2019 holidays. A quarter of American parents (25%) said yes when asked: "Are you currently paying off any debt/bills from your holiday gift purchases made in December 2018?"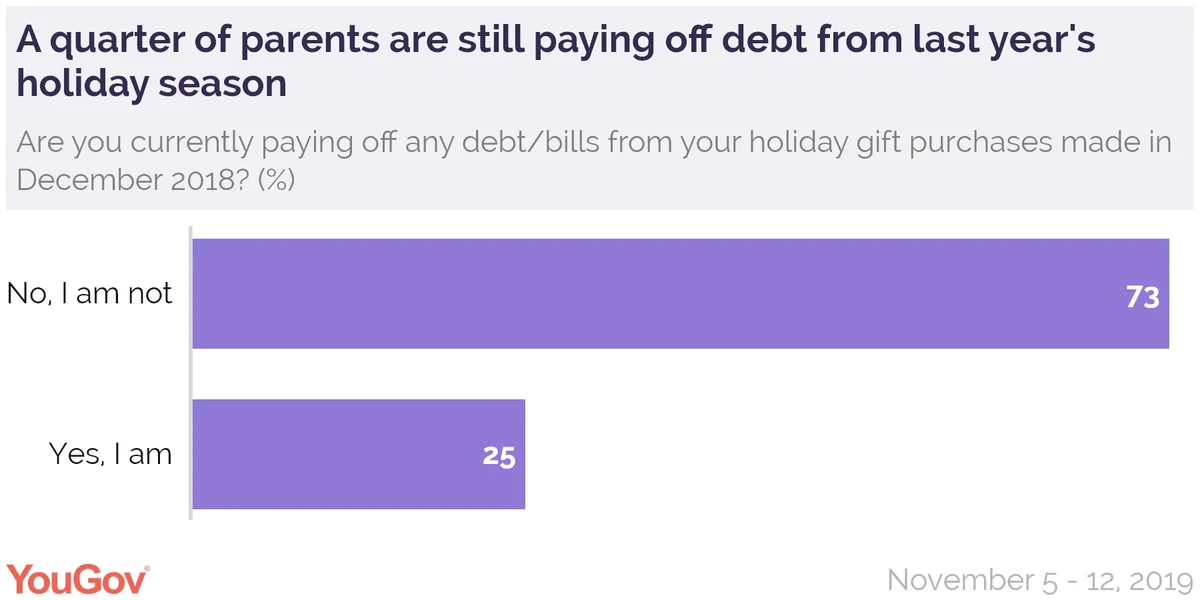 When it comes to how parents are paying for gifts, it's a near split. Nearly 40 percent of Americans typically pay for gifts exclusively or mostly by credit card. The same number said they use debit and cash more than credit.
American parents plan to spend an average of $558 on their child this year, with clothing likely to be on a lot of shopping lists.
Nearly two-thirds of American parents plan on buying clothes and accessories like shoes for their children. Toys, books, arts and crafts and board games / puzzles will also be under many Christmas trees this year.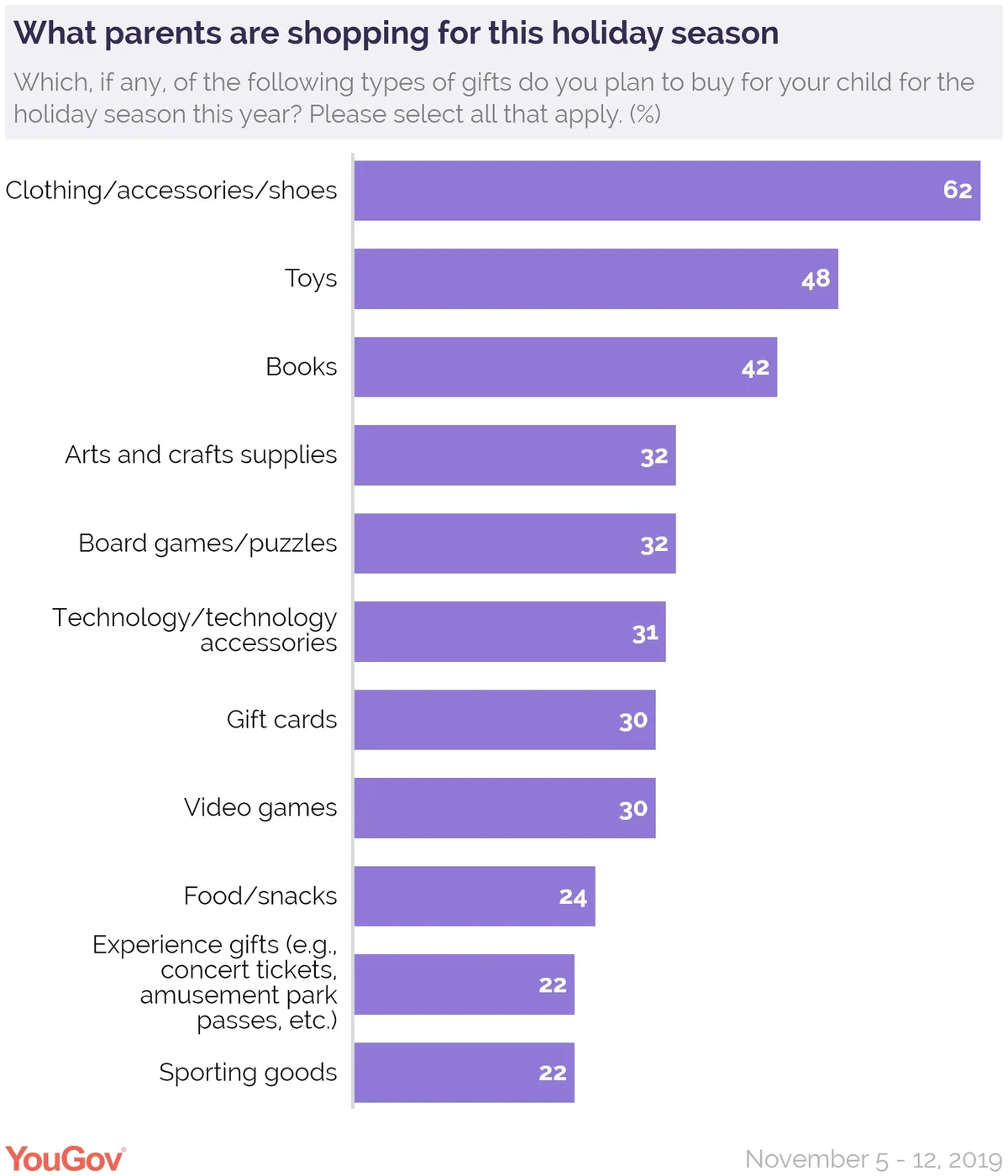 How are parents making sure they're getting the perfect gift? Nearly 60 percent of parents get their children to just tell them what they want, while 45 percent get them to write a list. Three in 10 get their children to write a letter to Santa.