Dunkin's decision to eliminate foam coffee cups is probably good for the environment. It may also prove to be a deft business move.
That's because, by and large, coffee drinkers care about the environment, according to a new YouGov scale that measures how American consumers feel about sustainability.
The new data set, which spans five attitudes about sustainability, from skeptic to enthusiast, shows that Americans who frequent coffee shops are much more likely than the general population to care deeply about the environment.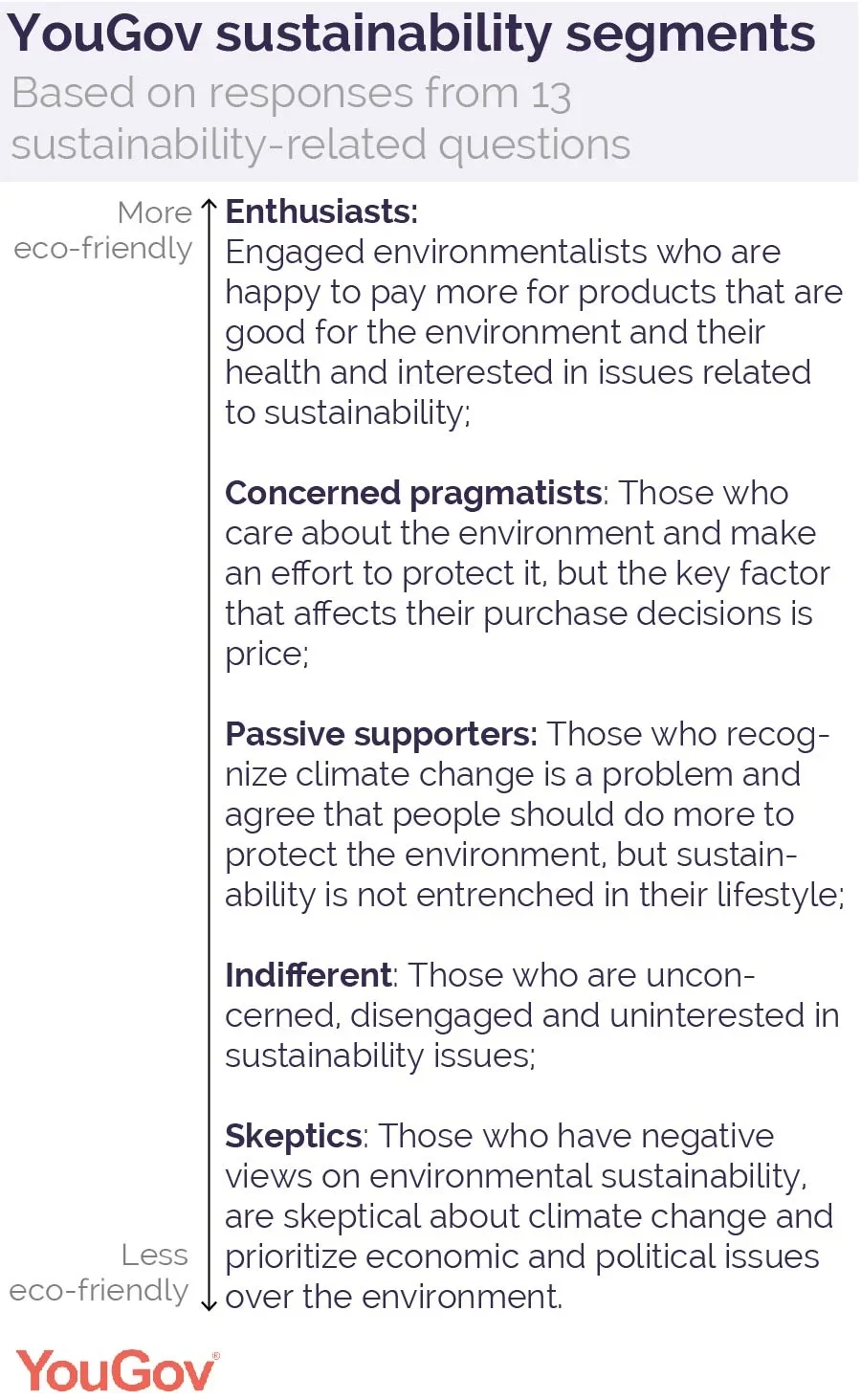 Dunkin' officially started eliminating its iconic foam cup. Dunkin' will scrap its foam cups in New England in December, followed by a complete elimination in 2020. The change also means ice-coffee drinkers won't be able to "double cup" their beverages with the polystyrene cups, a popular habit that started in New England.
It's a massive change and one not taken lightly by the company. Dunkin' spent 10 years to develop the new cups. But that effort could payoff because Americans who drink coffee from a coffee shop more than once per week are much more likely to be in the green enthusiast category.
"Walking carefully with them through that journey is really important," Dunkin' Brands COO Scott Murphy told the Boston Globe. "The texture of that foam cup, the slope of the sides, it's just a very familiar feeling. There's just this intimate connection that we're changing."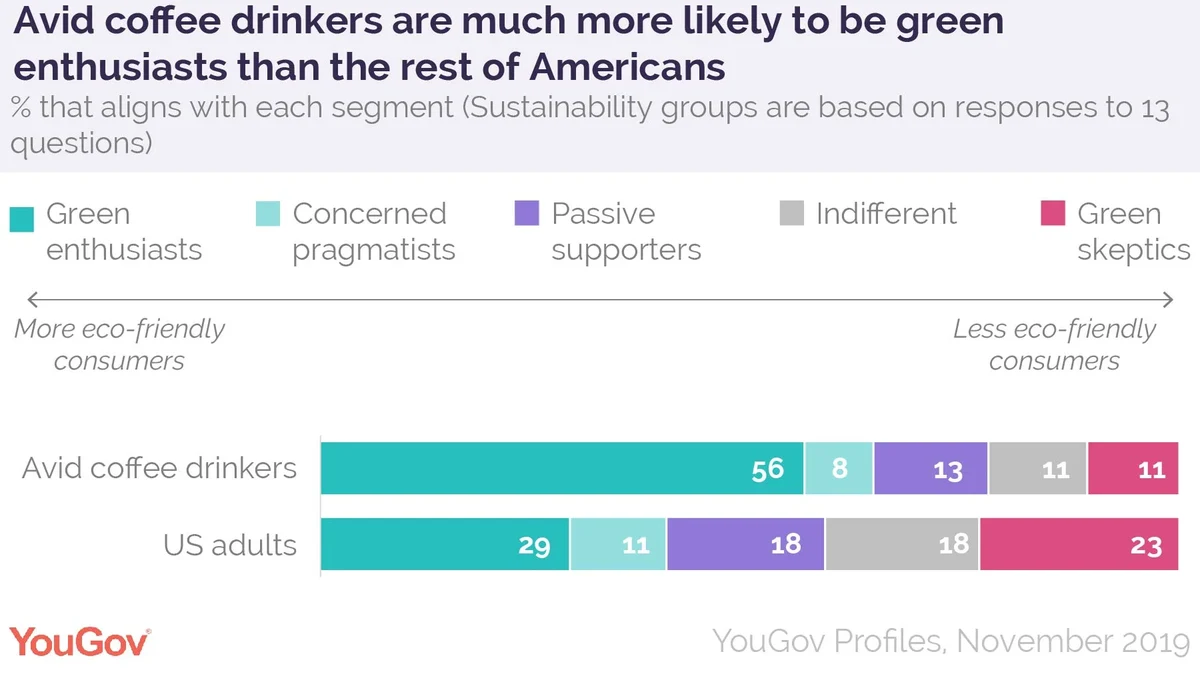 However, by scrapping foam cups, Dunkin' may risk alienating some current customers, who are more likely than customers of its main rival Starbucks to be green skeptics, while at the other end, Starbucks customers are more likely to be green enthusiasts.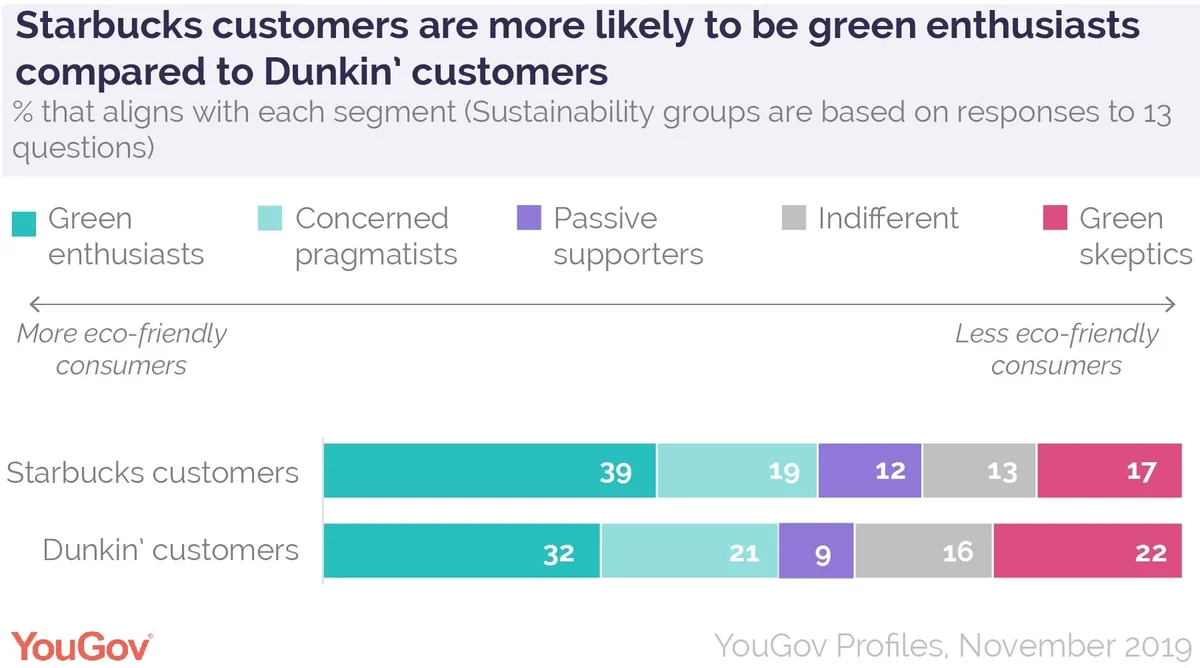 Dunkin' admits the elimination of the iconic cup needed a careful touch, but they also might also stand to take a larger market share gulp from the 30 percent of Americans who regularly get coffee to go. Eco-friendly consumers who frequent coffee shops are also more likely to have a gross personal income between $70,000 and $200,000.
While it may be a step in the right direction to make the chain more sustainable and sound business move, some states and cities have started to ban foam coffee cups outright.
Meanwhile, about a quarter of Americans at least sometimes use their own mug when getting coffee or tea to go.