Planters sent Mr. Peanut packing -- and YouGov data shows it's getting a lot of attention for it.
Ahead of Super Bowl LIV, Kraft Heinz released a 30-second video online showing the top-hat- wearing peanut die in a fiery explosion after falling off a cliff to save the lives of comedian Matt Walsh and Wesley Snipes. Watch below:
Planters also planned to broadcast the "funeral" for the mascot as an ad spot during the game, however in the wake of NBA legend Kobe Bryant's death, the campaign has been paused.
"We wanted you to know that we are saddened by this weekend's news and Planters has paused all campaign activities, including paid media, and will evaluate next steps through a lens of sensitivity to those impacted by this tragedy," Planters told NBC News.
Was the risky campaign worth it?
YouGov BrandIndex data shows a sharp increase in Ad Awareness. After the video was released in Jan. 22, its score among US adults shot up by 43 percent and was particularly successful among those over 50 years old.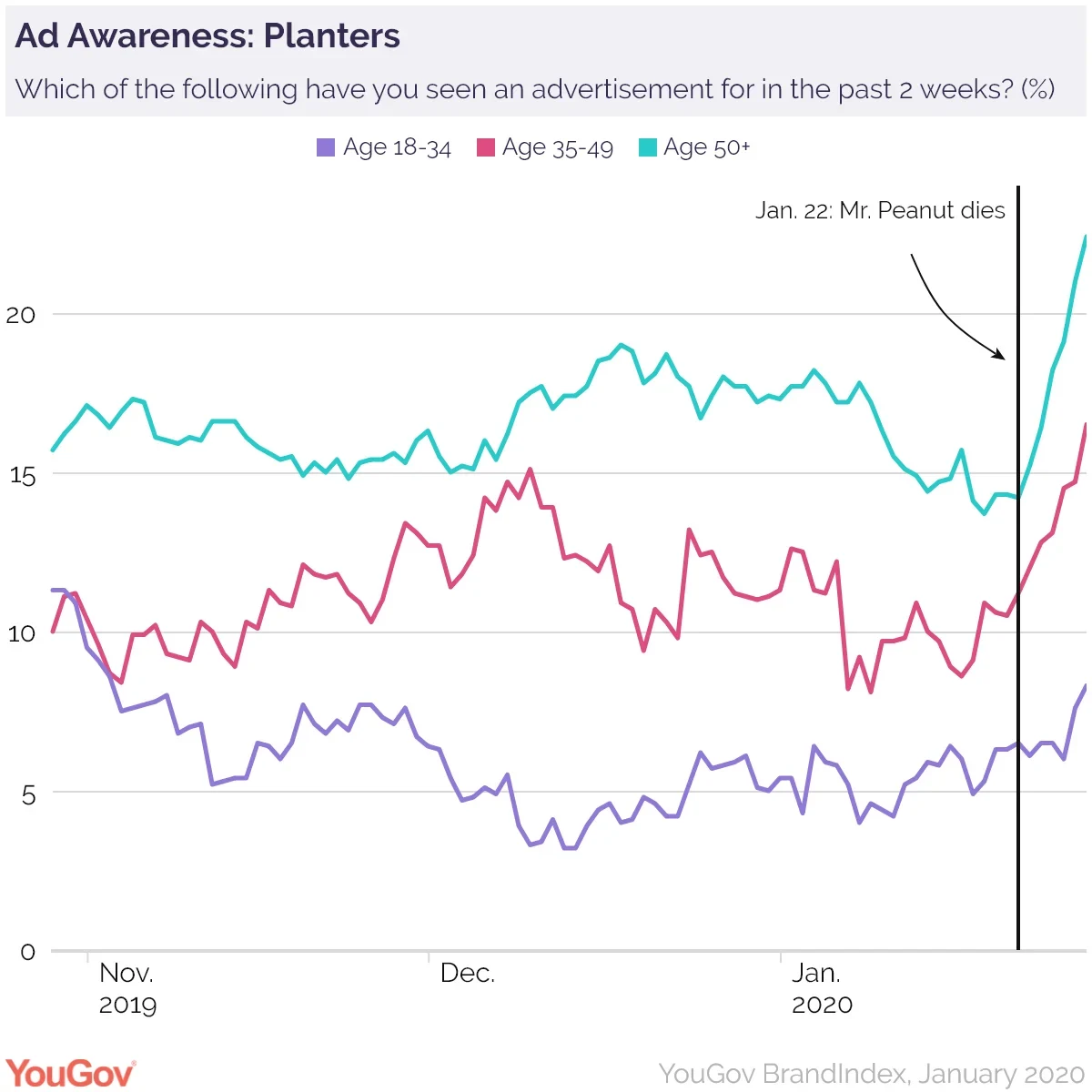 The demise of Mr. P — a campaign concocted by Ad agency VaynerMedia — was cause for significant chatter. Even verified Twitter accounts of other brands posted messages of sympathy. (Who knew Uno had a Twitter account?)
As a result, Buzz, a YouGov metric that measures positive conversations about the brand, also saw a healthy 29 percent bump.