Coronavirus fear has gripped the United States. Unfortunately for one of America's favorite beers, that fear has extended to its brand even though the illness has nothing to do with the adult beverage.
YouGov's Buzz score — a measure of whether you've heard something positive or negative — has been dropping for Corona Extra beer.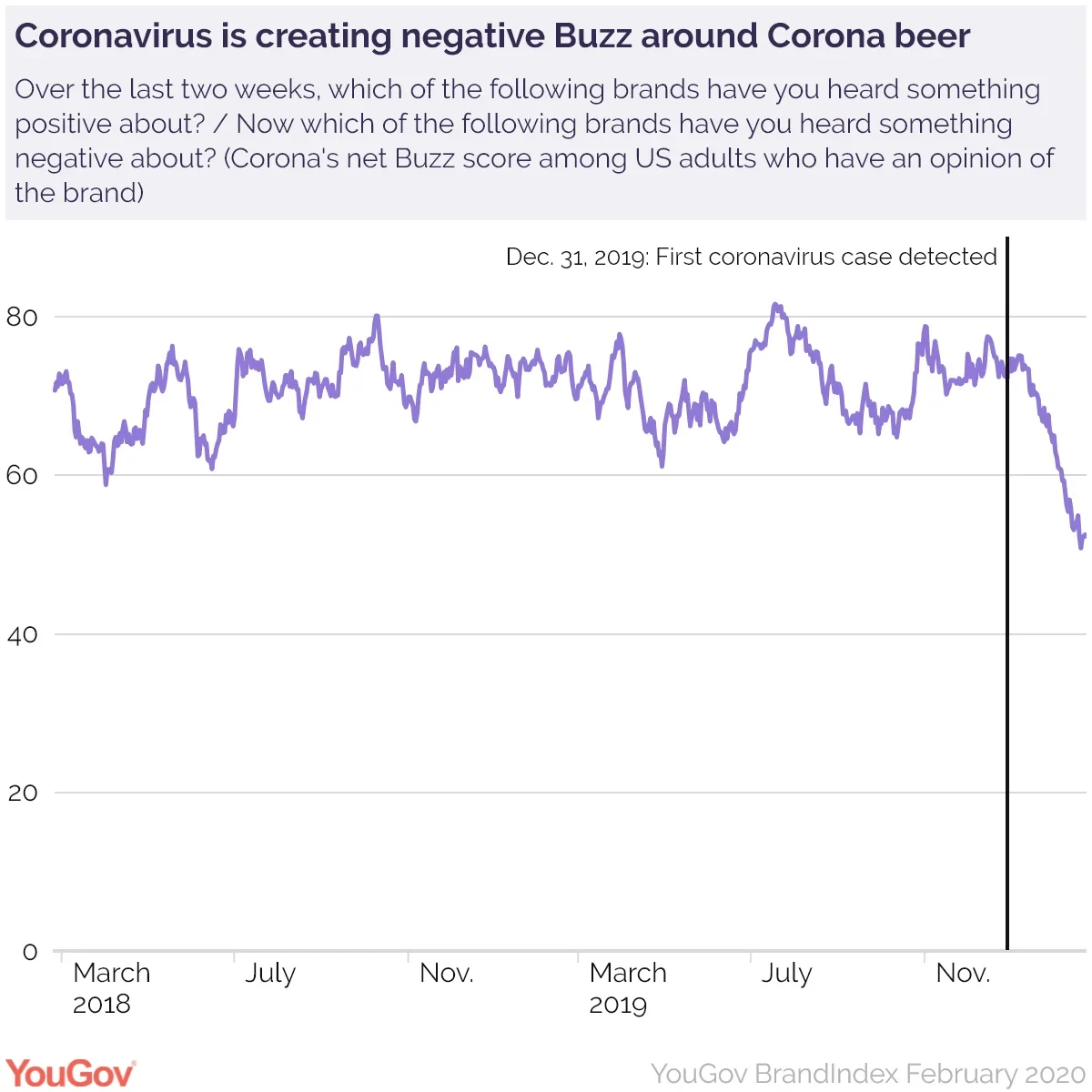 Here's why, as far as we can tell: Corona Extra beer has become part of the story in the coronavirus-dominated news cycle. Several stories have described an uptick in online searches for "corona beer virus" and "beer coronavirus."
The coronavirus making waves is called COVID-19 and it is responsible for hundreds of deaths and thousands of illnesses.
We'd like to take a moment to repeat: The coronavirus has nothing to do with Corona the beer; the virus is named after the Latin word for crown thanks to an exterior structure that features little crown-like spikes, while the beer is named for the Sun's corona.
With those basic facts are out of the way, let's take a look at the real implications this online mixup has had on the brand.
For one, Corona's Buzz score — a net score based on whether US adults have heard anything negative or positive about the brand — decreased among those who have an opinion of the brand, from a high score of 75 at the beginning of January to 51 as of late February.