As COVID-19 fear grips the world, YouGov data suggests Americans are increasingly considering purchasing shelf-stable food, snacks and — of course — soap.
Of all the 2,000+ brands YouGov tracks every day, Honey Nut Cheerios saw the highest jump in purchase consideration among those concerned about the virus. US adults in general are also increasingly considering the brand, which has long been a breakfast and snack choice for kids and adults.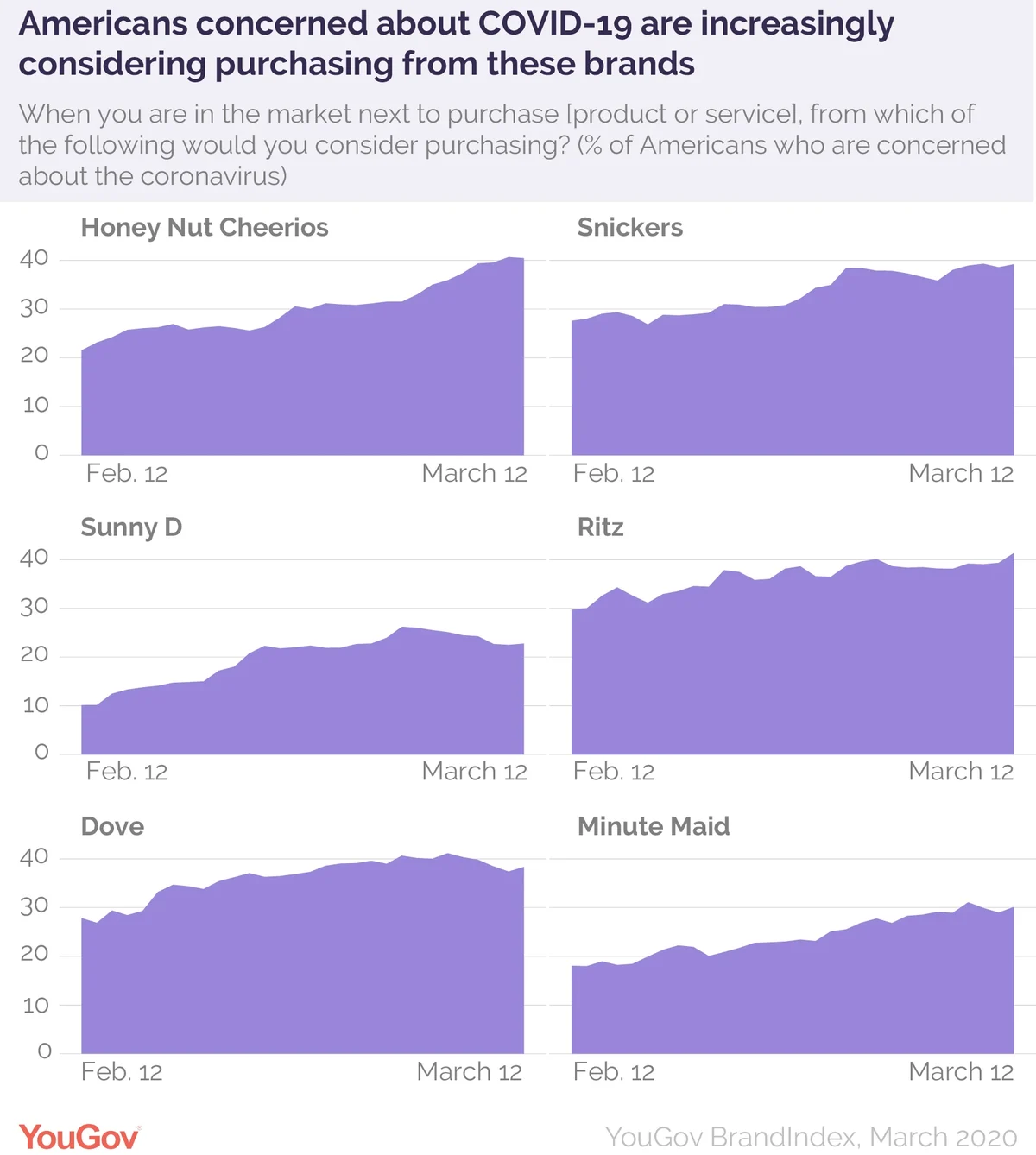 The data is consistent with what many consumers are seeing at the grocery store: A big gap in the cereal aisle where Honey Nut Cheerios were.
Among the wider US population, the cereal sector in general has seen a bump in Buzz score, which is calculated by asking Americans everyday if they've heard anything positive or negative about a brand in the last two weeks.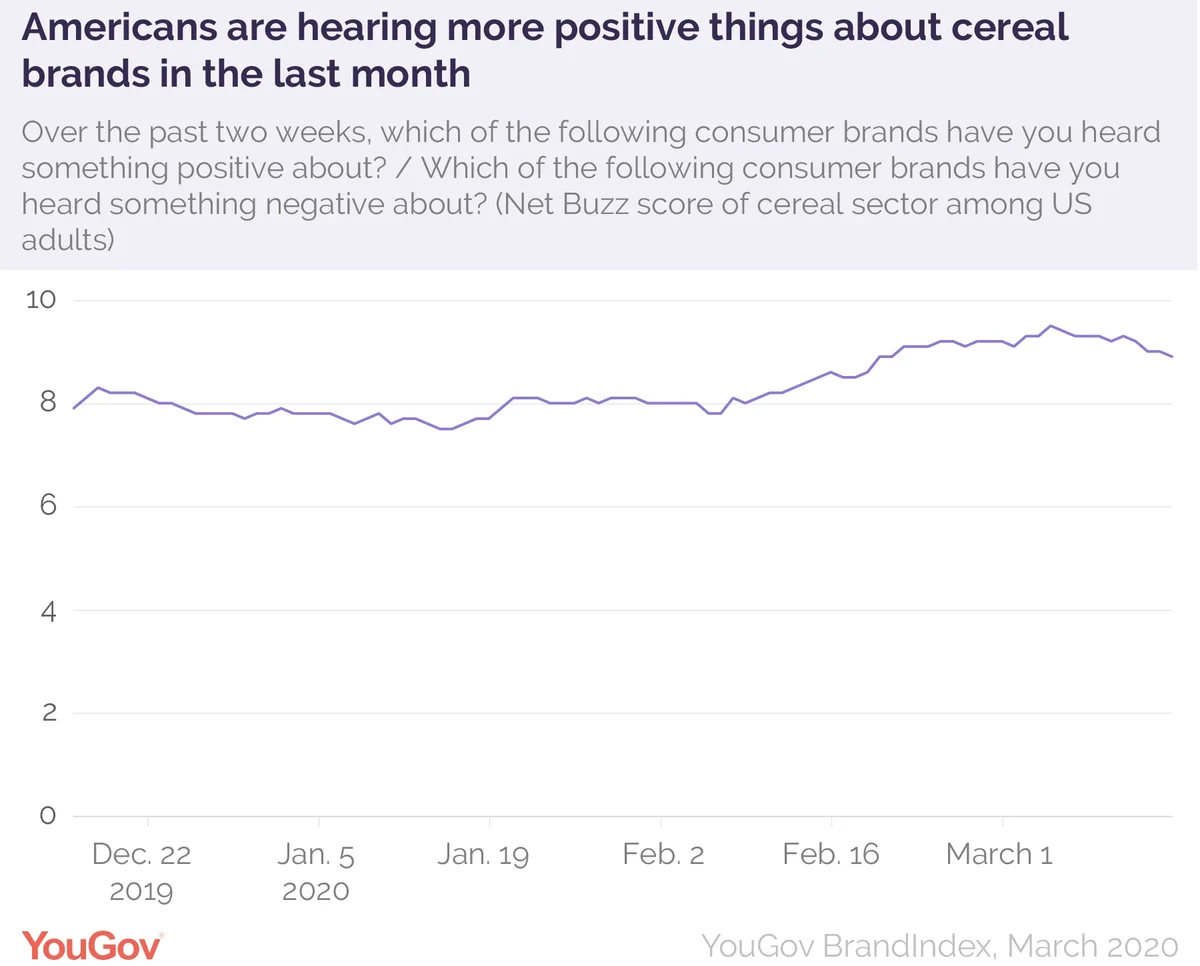 Along with Honey Nut Cheerios, chocolate bar brand Snickers has also seen a significant boost in consideration. In the last month, on average 40 percent of Americans concerned about the virus considered purchasing the candy bar, up significantly from 26 percent during the previous period.
More Americans are also looking at buying fruit-flavored beverage Sunny D, which comes in refrigerated and shelf stable varieties. About 10 percent of Americans considered buying Sunny D between mid-January and mid-February; that number has shot up to 22 percent during the last 30 days.
Ritz crackers, which have a shelf-life of around a decade, have also seen a bump. During the last 30 days, around 40 percent of virus-concerned Americans have considered picking up a box of the crackers, up from 28 percent the month prior.
The world population is being constantly reminded that hand-washing is one of the most important ways to battle the virus, so it's no surprise that soap brand Dove is seeing an increase in consideration. YouGov data shows about 40 percent of COVID-concerned Americans contemplated a Dove purchase in the last month, up from 28 percent in the previous month.
Methodology: For consideration figures, the group concerned about the coronavirus is based on an average daily sample of between 139 and 205 US adults, depending on brand, based on a 4-week moving average. Buzz score for cereal sector is based on a sample size of 20,632 US adults on a 4-week moving average. YouGov's cereal sector includes the following brands: Cheerios, Chex, Cinnamon Toast Crunch, Fiber One, Frosted Flakes, Honey Bunches of Oats, Honey Nut Cheerios , Kashi, Lucky Charms, Reese's Puffs and Special K.