A muted St. Patrick's Day came and went as cascading shelter-in-place orders and strict social distancing rules canceled parades and made going to bars and pubs impossible for many Americans.
Guinness — the beer brand synonymous with the Irish holiday — made the best of the situation with an ad saying "we'll march again," striking an optimistic tone during the worldwide COVID-19 crisis.
The spot, by agency Quaker City Mercantile, proved effective in capturing attention, and is YouGov's ad of the month for March, registering one of the highest increases in Ad Awareness scores of any brand in March.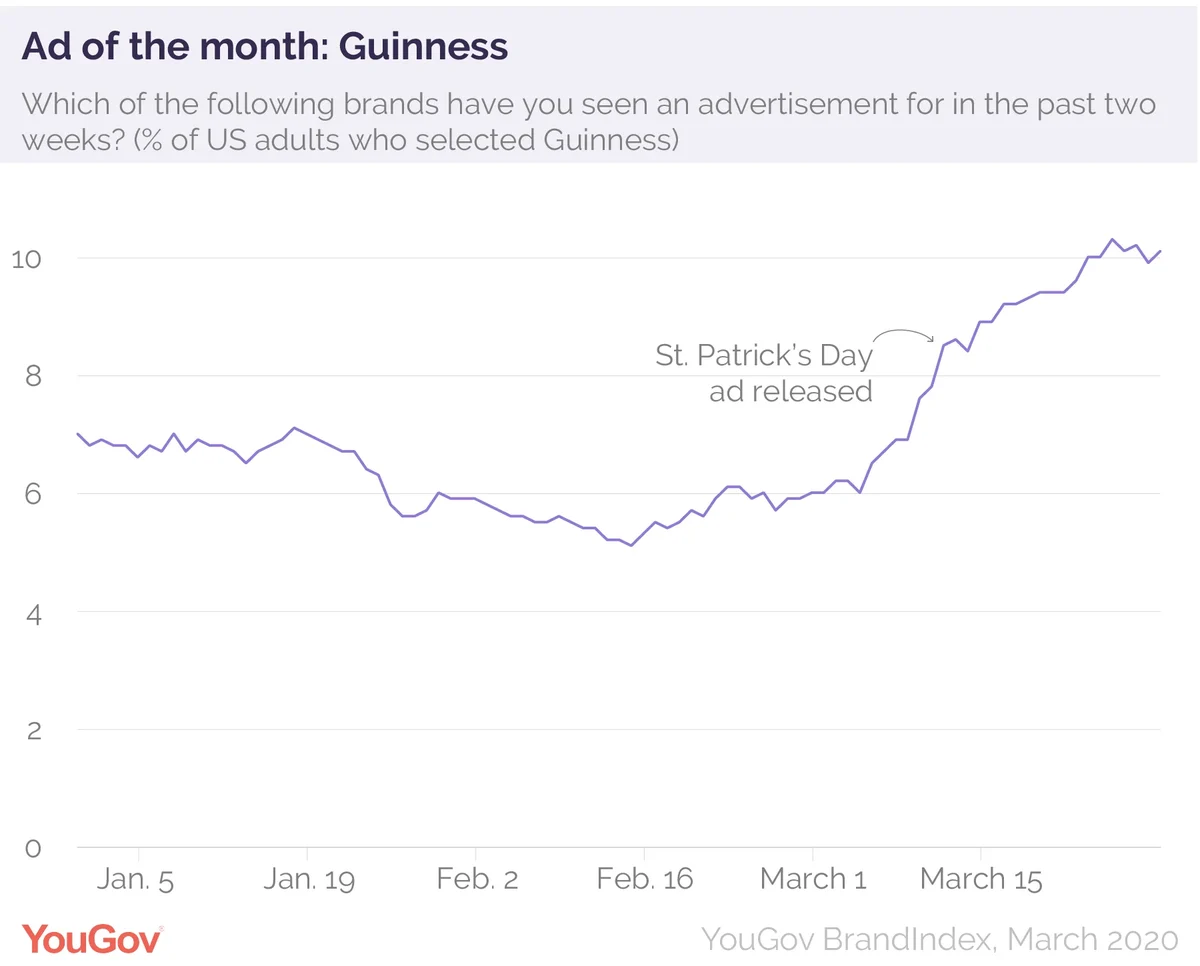 According to YouGov BrandIndex data, the beer brand saw its Ad Awareness score jump 67 percent in the month of March, reaching a peak of 10.3 percent of Americans who said they've seen an ad for Guinness in the last two weeks.
"While we know this year things feel different," the ad's narrator says, "we learned we're pretty tough when we stick together."
Meanwhile, online searches for Guinness quadrupled between March 12 and March 15, according to YouGov Signal data, which tracks online sentiment across several social media platforms and websites.
YouGov data gathered between March 23 and 24 shows that among US adults who drink alcohol, 20 percent say they've been drinking more than usual over the last two weeks as measures to fight the pandemic have tightened. According to YouGov Ratings data, Guinness is the most popular beer among US adults.
None