Quibi might be going after YouTube. Maybe Netflix Or cable TV.
But one thing is clear: A lot of Americans have seen ads for the mobile streaming service in the last month.
According to YouGov BrandIndex data, Ad Awareness for the service increased by 50 percent since it's launch in the first week of April. The platform saw the highest advertising increase of any brand tracked by YouGov, making it April's Advertiser of the Month.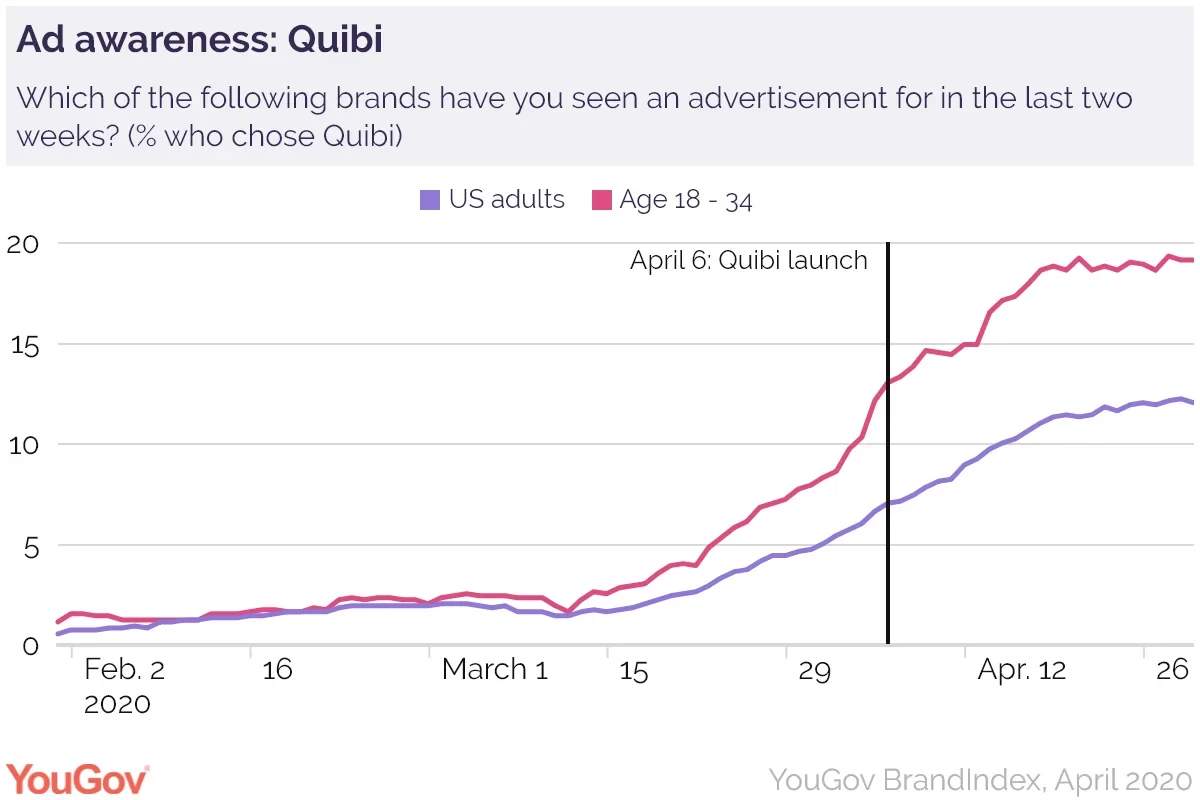 Carving out its own area in the increasingly crowded video streaming space, the short-form mobile-focused service launched with a procession of shows with plenty of starpower, including Liam Hemsworth in the drama "Most Dangerous Game," Chrissy Teigen in reality courtroom show "Chrissy's Court," Reese Witherspoon narrating the wildlife show "Fierce Queens."
After its Super Bowl spot in February, Quibi has been focusing its marketing budget on social media and other digital platforms. YouGov data shows one in five Americans have seen an ad for the service in the last 30 days.
In its advertising, Quibi — launching in a crowded space in the middle of a pandemic — is showcasing its long roster of well-known celebrities, its short-form content with high-end production and its 90-day free trials to help boost its user numbers. It has also offered full episodes on YouTube to entice potential audience members.
Awareness of its advertising has given Quibi a boost in potential users as younger Americans are increasingly likely to consider signing up.