We all scream for ice cream – especially if it's one of these popular flavors.

Ahead of National Ice Cream Day on July 19, YouGov asked nearly 20,000 Americans what their favorite flavor of ice cream is. The top pick among US adults is a classic: chocolate ice cream. Close to one in five (17%) Americans say this is their favorite flavor.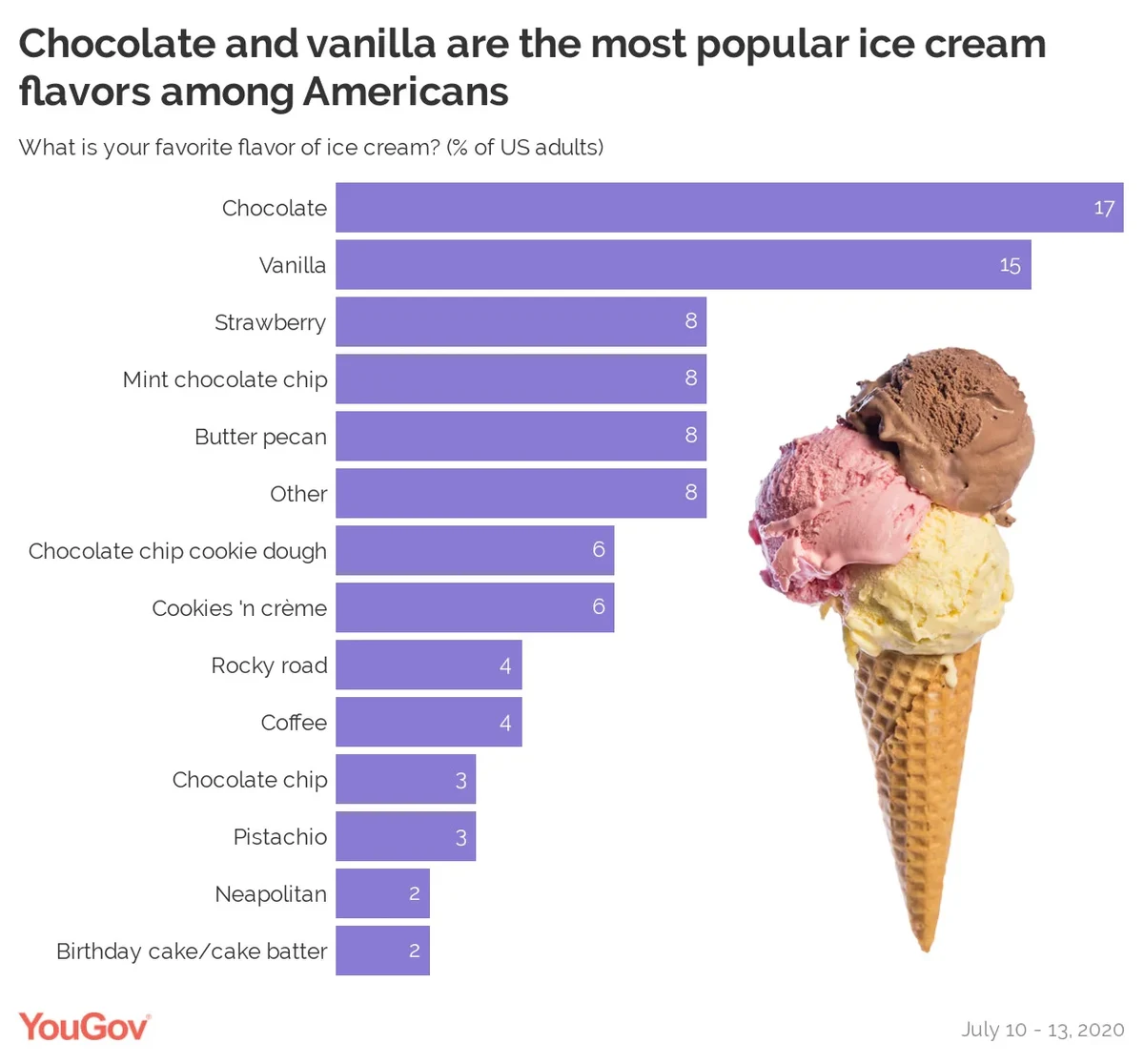 Vanilla (15%) is also a popular choice, coming in ahead of strawberry (8%), mint chocolate chip (8%), butter pecan (8%), chocolate chip cookie dough (6%), and cookies n crème (6%).
Additional polling from YouGov finds that the most popular topping is hot fudge, with 31 percent saying this is their favorite ice cream topping. Another 17 percent chose caramel, while 8 percent selected sprinkles.

As for cup vs. cone, Americans are torn: 36 percent say they usually order a cup, but an equal number (36%) typically order ice cream in a cone. About a quarter (26%) say they sometimes order a cone and sometimes order a cup.
National Ice Cream Day is typically celebrated on the third Sunday in July. In 1984, President Ronald Reagan signed a presidential proclamation to establish July as Ice Cream Month, and for July 15 (the third Sunday in July 1984) to be National Ice Cream Day.
See full results from these polls here.
Subscribe to the YouGov Daily newsletter.
Related: America is full of optimists
Image: Getty