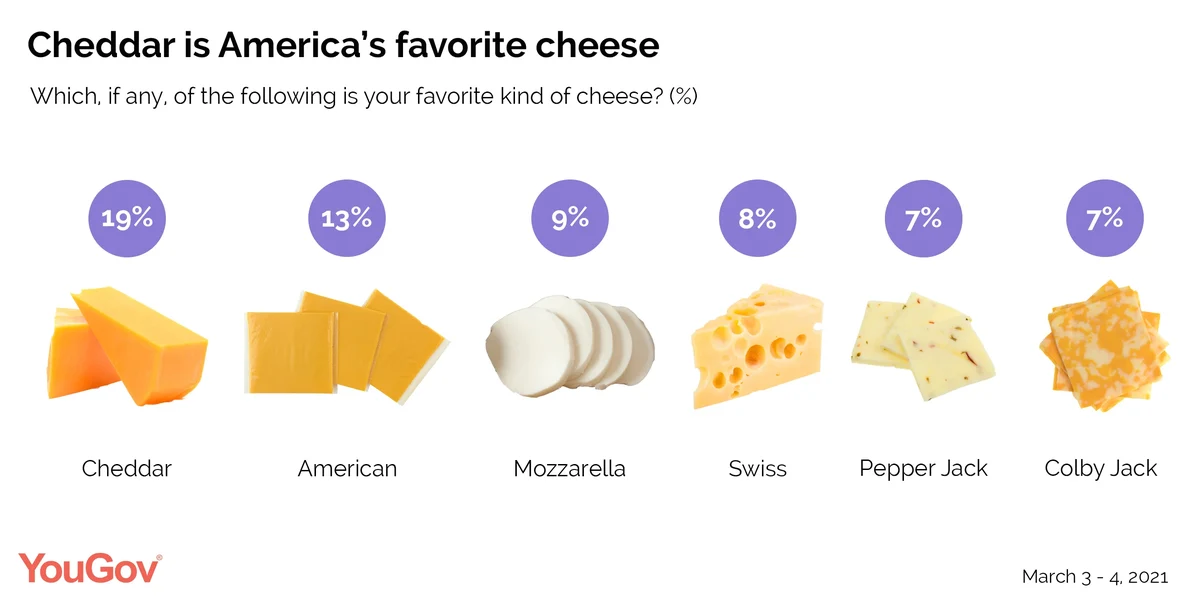 In third place is mozzarella, with 9%, followed by Swiss (8%). Pepper Jack and Colby Jack (sometimes called Monterey Jack) are tied, with 7% choosing each of these as their favorite cheese.
Rounding out the rest of the list is provolone (5%), blue cheese (4%), gouda (4%), parmesan (3%), brie (3%), feta (2%), goat (2%), Gruyère (2%), and muenster (2%). Ricotta gets the least amount of love, with just 1% saying this is their favorite cheese.
Across regions, cheddar is the most popular pick. American cheese tends to be more popular in the Northeast (18%) and the South (15%) than in the Midwest (10%) and West (8%).
Related: These are the most liked – and disliked – pizza toppings in America
Methodology: 8,815 US adults were surveyed between March 3 - 4, 2021. The responding sample is weighted to be representative of the US population.
Images: Getty