Meanwhile 76% of Americans haven't heard of Ether
On July 19th, an unknown hacker successfully pulled off the second biggest heist in the history of digital currencies. Due to a critical flaw in the Ethereum network's authentication process, the hacker drained three wallets of over $31,000,000 worth of Ether.
Despite the massive heist, and the growing global popularity of cryptocurrencies, new data from YouGov suggests that most Americans still haven't heard of Ether--a digital currency that may give Bitcoin a run for its money--or the Ethereum network where it's exchanged.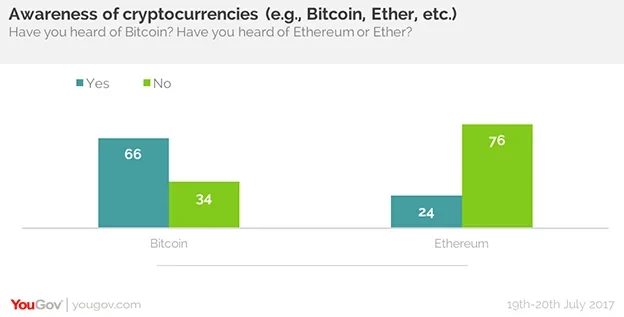 While 66% of respondents have heard of Bitcoin, only 13% of them have ever used it. Ether was far less known, with only 24% of respondents saying they'd heard of it. Of those who are aware of Ether, 21% said they had used it.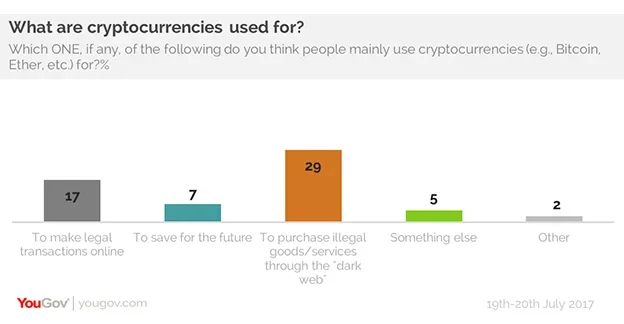 We also sought to find out what people think of cryptocurrencies in 2017. It turns out that the most popular response regarding what digital currencies like Bitcoin and Ether are used for was the purchase of illegal goods/services through the dark web.
37% of all respondents said they weren't sure if Bitcoin and others like it would become an accepted means of transaction in the next 10 years, and 28% believed that they would not. While many Americans may be slow to come around to digital currencies, nearly half of all 18-34 year olds said they think that they'll be widely accepted in the next decade.