And nearly one in ten women think mixed gender mentorships are inappropriate
Mentoring has many benefits – a mentee can learn and advance by the guidance of someone experienced, while a mentor can enrich his or her own expertise by reteaching and further developing leadership skills. In recent months, more than a few mentoring arrangements have caught the public eye after mentees accused their mentors of sexually harassing them. Such gross abuses of power on the part of the mentor have sparked public outrage, and now, nearly one in ten women (9%) tell YouGov that it's inappropriate for a mentor and mentee to be of different genders.



Most Americans (65%) believe mixed gender mentorships are still appropriate. Few believe that mixed gendered mentorships are only appropriate under certain gender dynamics, such as the 6% who believe that only a female mentor and male mentee is appropriate and the 5% who regard male mentors and female mentees as the only appropriate relationship.

YouGov Omnibus find that, when given the choice, most have "no preference" in the sex of their mentor (62%) or mentee (65%). In both cases though, more are willing to say they would prefer a mentor (23%) and mentee (18%) of the "same gender" than work with one of a "different gender" (7% for mentor, 8% for mentee). This is particularly true for women, who would prefer to work with other women in both capacities.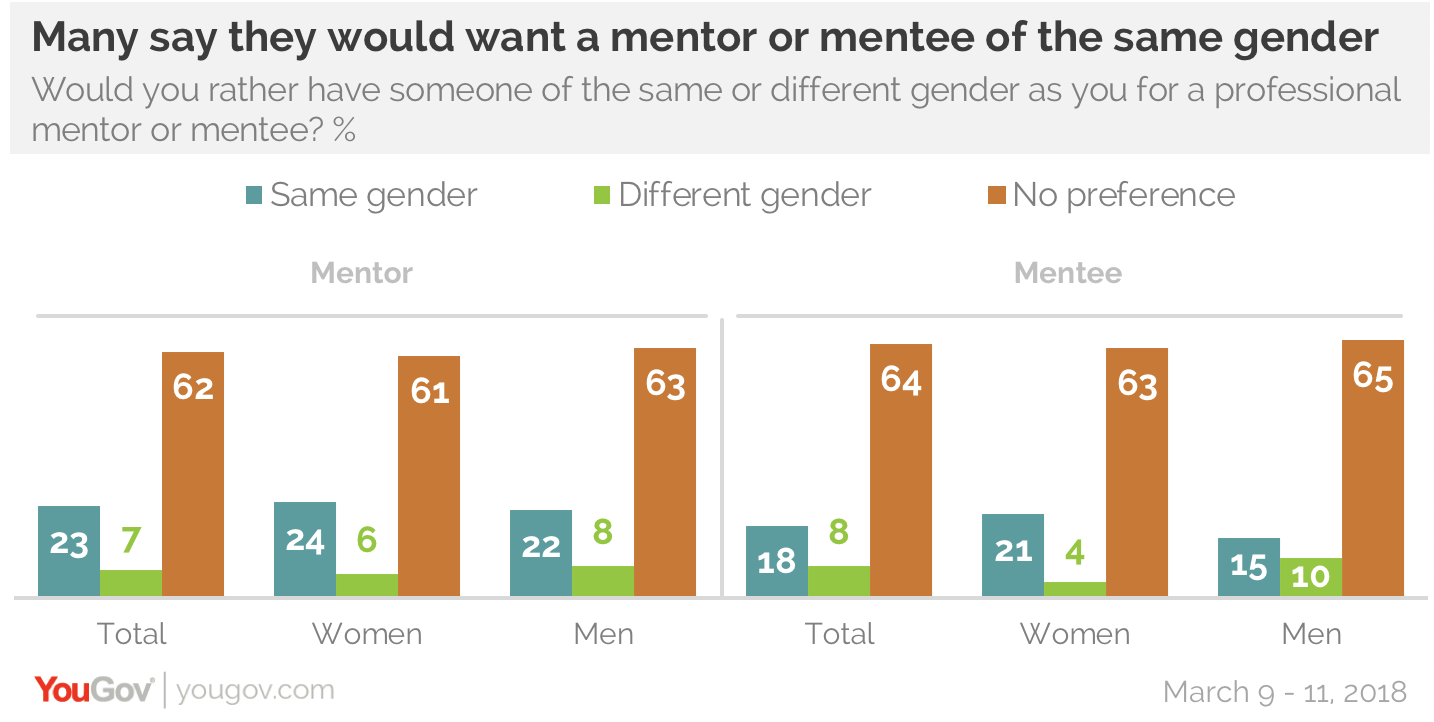 The #MeToo campaign has had some impact in the workplace. In terms of awareness, just 7% of Americans say they have not heard of the media coverage. At least one in three Americans (31%) say that the recent wave of sexual harassments that have come to light caused them to consider their actions at work more. This goes for 36% of men and 26% of women.

Still, nearly half (49%) say that the recent events have not caused them to reconsider their own actions at work.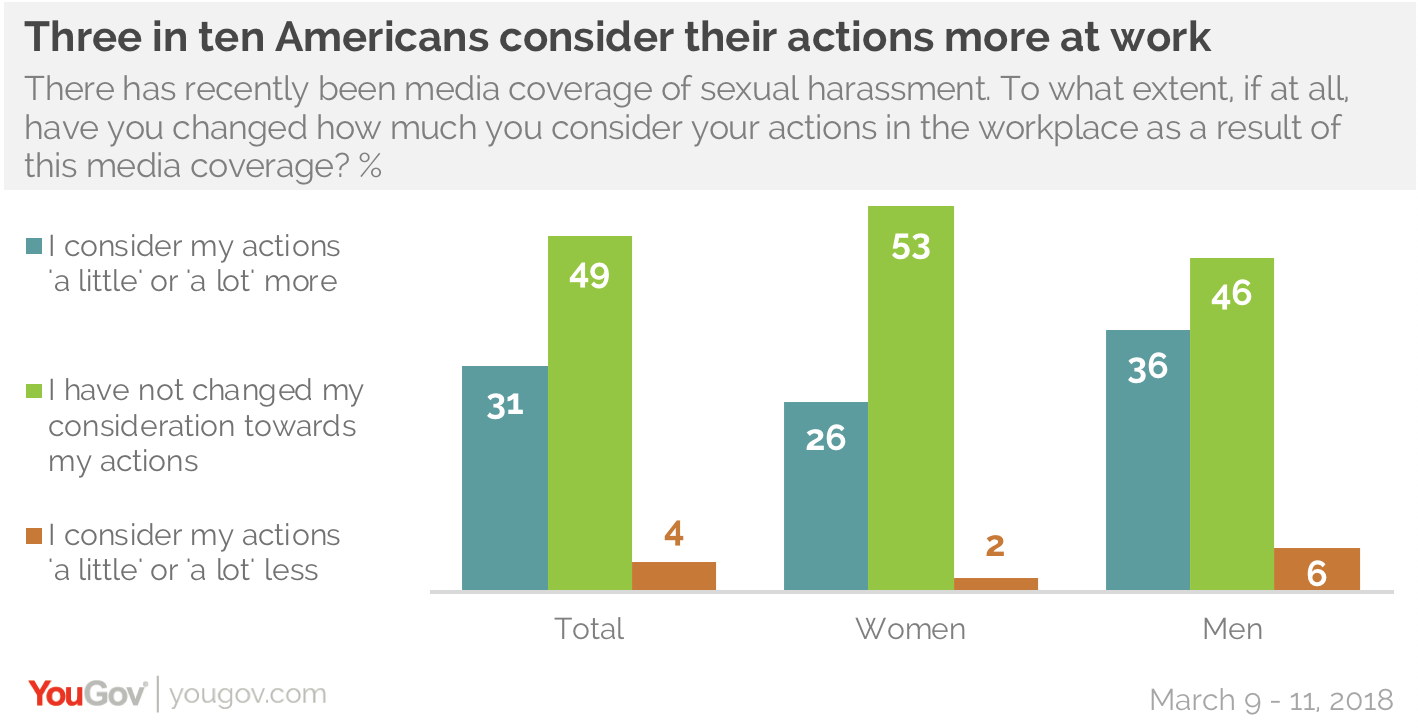 Read more results from this poll here

Learn more about YouGov Omnibus

Photo: Getty