Nike is now as much a tech company as it is a shoe company.
In January, Nike CEO Mark Parker will pass the baton to John Donahoe, former tech executive from eBay. The handoff starts what's expected to be an era of accelerated digital transformation for the sports apparel company.
The company seems to be preparing for a time when shoe shoppers buy more online.
Right now, nearly half (45%) of Americans who have purchased shoes in the last 12 months have done so in a brick and mortar store. The only type of customers that went to a store more were those buying either groceries or vehicles.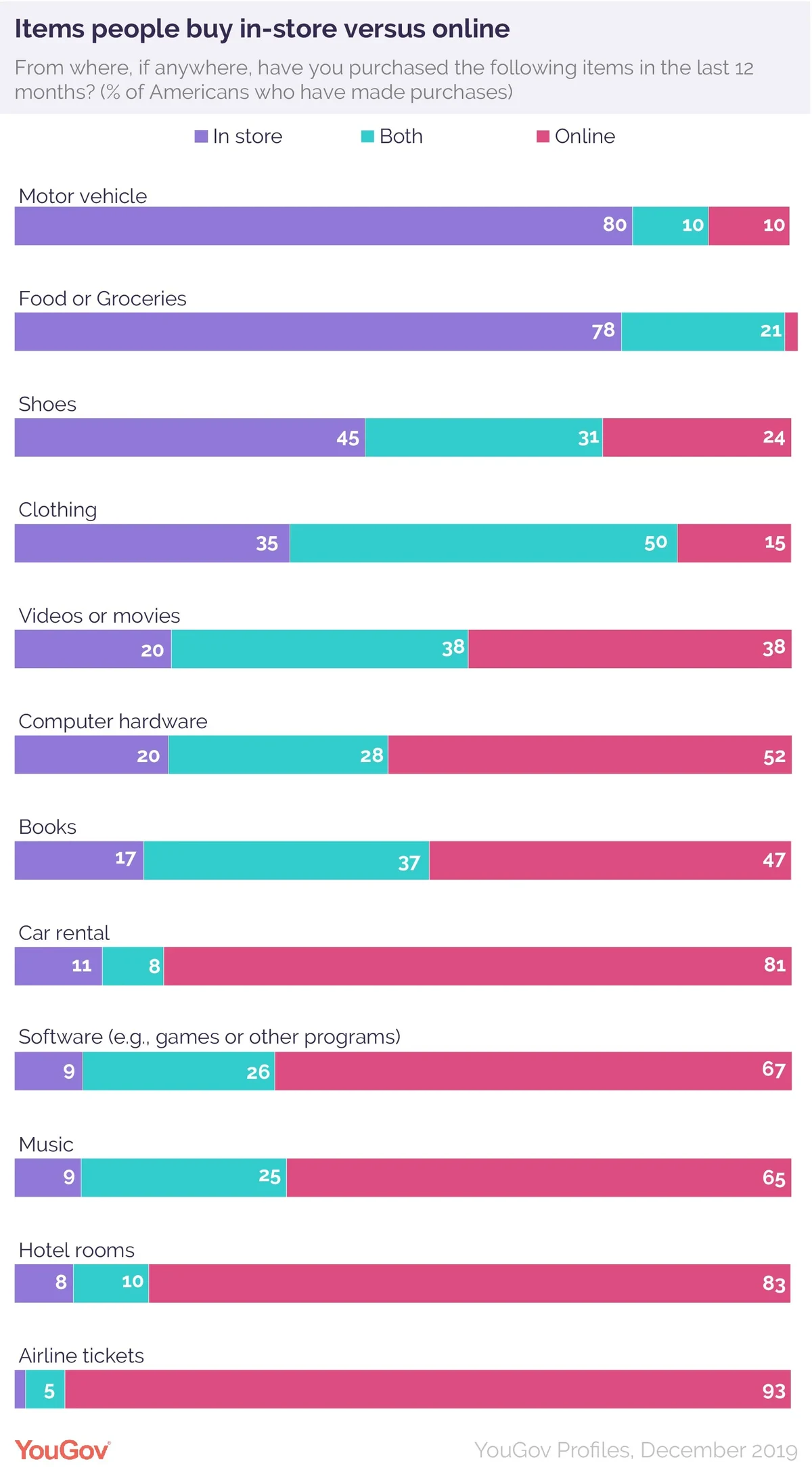 But, Nike said its digital sales rose 38 percent in the reported quarter, driven by its Nike-branded SNKRS apps. That's a lot more people buying shoes from a mobile device, and Nike has one of the highest shares of online-only purchases over the last 12 months.
Their online competition is familiar. Adidas' rate of growth in this metric outpaces the Swoosh.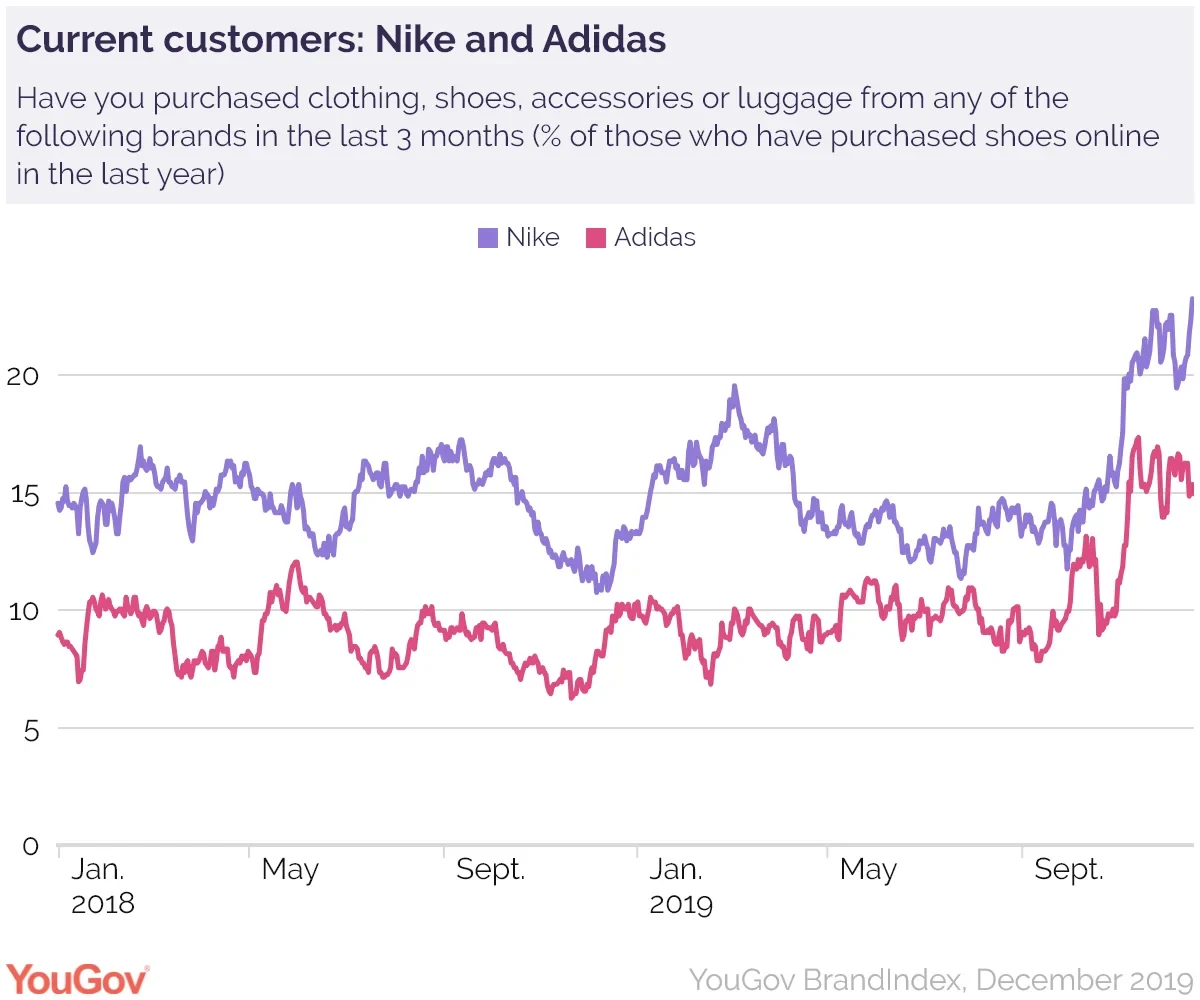 Using its "Consumer Direct Offense" as a core value, Nike is doubling down on digital strategy -- the phrase "digital" was mentioned more than 40 times on the company's last earnings call.
"While products are usually the first to grab the attention of our consumers, we deepen those relationships through the power of digital," Parker said on the call. "To do that, we're investing in three areas. We're building industry-leading personal experiences, we're quickly ramping up our back-end capabilities to capture more of that demand, and the final critical piece is to create scale through our own channels and with our partners."
For the last several years, Nike has been attempting to wean itself off some bricks-and-mortar retail partners and in its fourth-quarter earnings report, the company saw a 35 percent jump in online sales.
Donahoe's experience in e-commerce and working with developers will help drive and shape Nike's long-term plans for its digital properties including its online store, app and fitness partnership with Apple.
Nike has a suite of apps to tighten the bond with customers: The Nike Training Club, Nike Run Club and its main shopping app Nike. But it's Nike's SNKRS from which the company will draw inspiration on how to build customer relationships.
Ron Faris, Nike vice president of Global SNKRS App told Quartz that the idea is to "take all the learnings and that playbook of what we've done with the sneaker-obsessed" and scale it up to the wider market.
Nearly half of Americans would like all stores to have user-friendly apps in which they can make purchases on their phone. And among Nike customers, that desire is even stronger.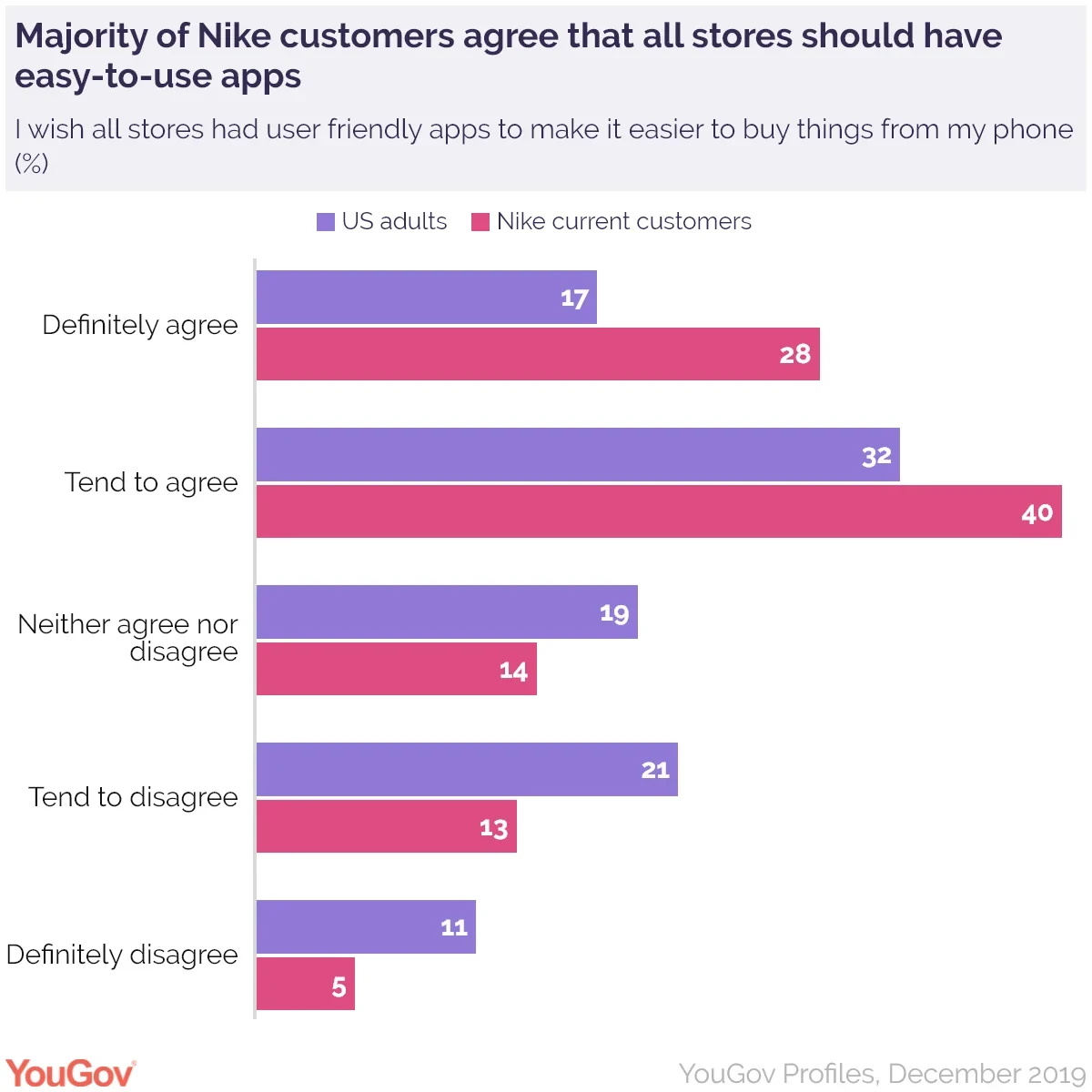 By and large, current Nike customers are very tech savvy and are more likely to be interested in trying the latest technology, to be the first to try new tech products and believe technology has changed their lives for the better.
In the new retail landscape, every company is now a tech company.
Image: Getty