Morgan Stanley confirmed they are acquiring E*Trade Financial Corp. in an all-stock deal valued at $13 billion.
E*Trade has more than 5.2 million client accounts with over $360 billion of retail client assets, adding to Morgan's existing 3 million client relationships and $2.7 trillion of client assets.
In any revenue forecast model, consumer confidence in the brand is key for revenue growth. If you were a current customer of E*Trade, would you recommend the franchise to a friend or colleague? How about Morgan Stanley? YouGov BrandIndex tracks both firms on that very question, every day. We then filter that data to look at those who are likely or very likely to seek financial advice in the next 6 months — the brands' winnable audience. E*Trade and Morgan Stanley have been largely aligned on Recommend scores for the past six months.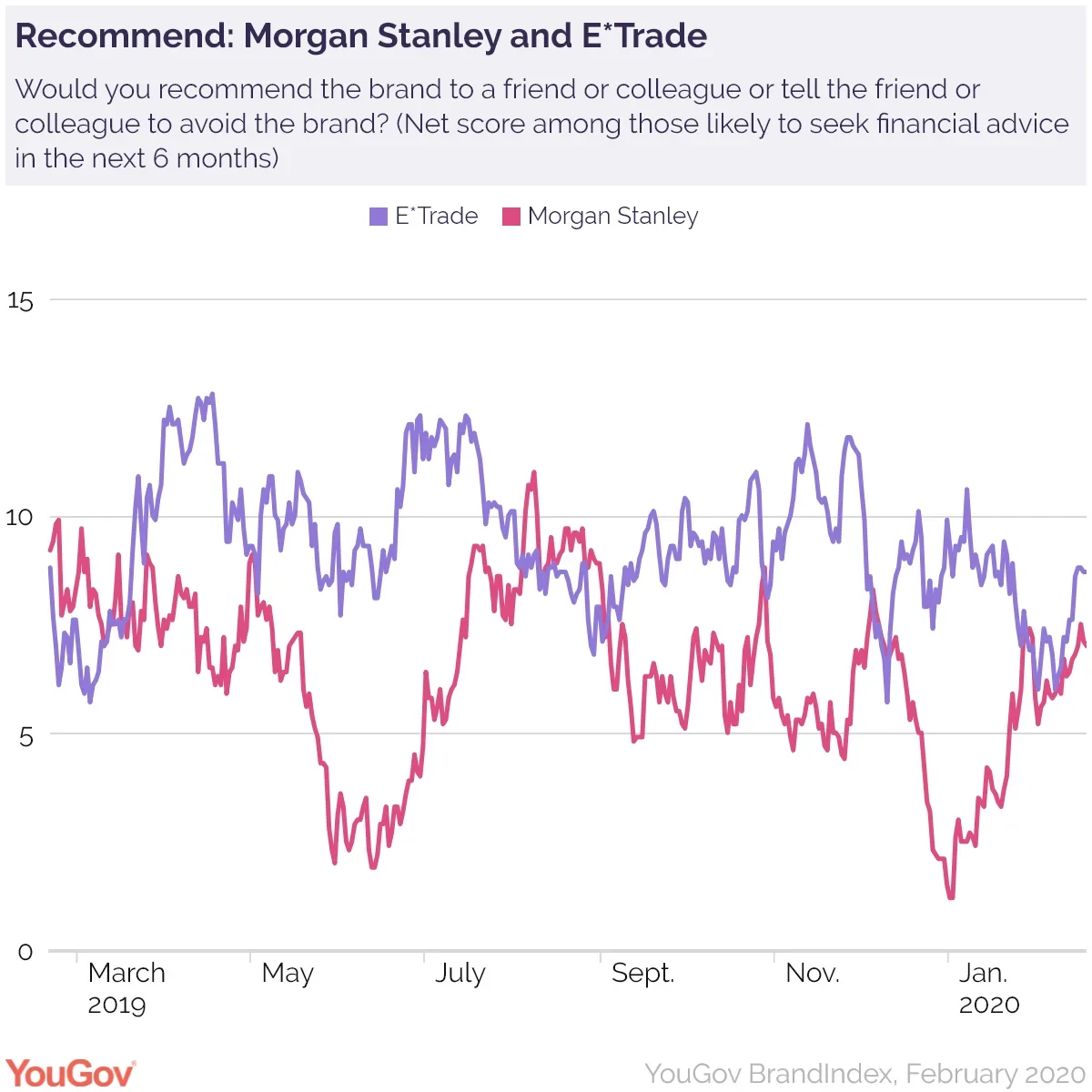 We then wanted to understand their promoter scores, those customers who rank the firms very favorably. Many companies have adopted the Net Promoter Score (NPS) as a core measure of success and key metric to monitor brand health. It is even claimed that a positive NPS score strongly correlates with revenue growth.
What is the NPS?
NPS is a measure of customer satisfaction based on the willingness to recommend a brand. It is calculated by using the answer to the following question using a 0-10 scale: "How likely is it that you would recommend [brand] to a friend or colleague?" Afterwards respondents are grouped as follows:
Promoters (score 9-10) are the most valuable customers as they will buy more, spread positive word-of-mouth and are vital to the growth of the brand.
Passives (score 7-8) are still satisfied customers, but unlikely to actively recommend and are also more inclined to switch brands.
Detractors (score 0-6) are assumed to be dissatisfied customers that can harm your brand and even spread negative word-of-mouth.
Subtracting the percentage of detractors from the percentage of promoters yields the Net Promoter Score, which can range from a low of -100 (if every customer is a detractor) to a high of 100 (if every customer is a promoter).
The calculation was based on current customers only. BrandIndex Recommend metric covers recommendation as well as "telling a friend to avoid [brand/product]". However if we ignore the negative Recommend scores and just look at the neutrals and positive recommenders, we can see that the resulting 'Positive Recommendation' score and NPS data are comparable.
Of late, E*Trade has nicely benefited from higher positive Recommend scores, culminating in the recent acquisition announcement. Will the positive halo benefit Morgan Stanley brand post acquisition? Stay tuned.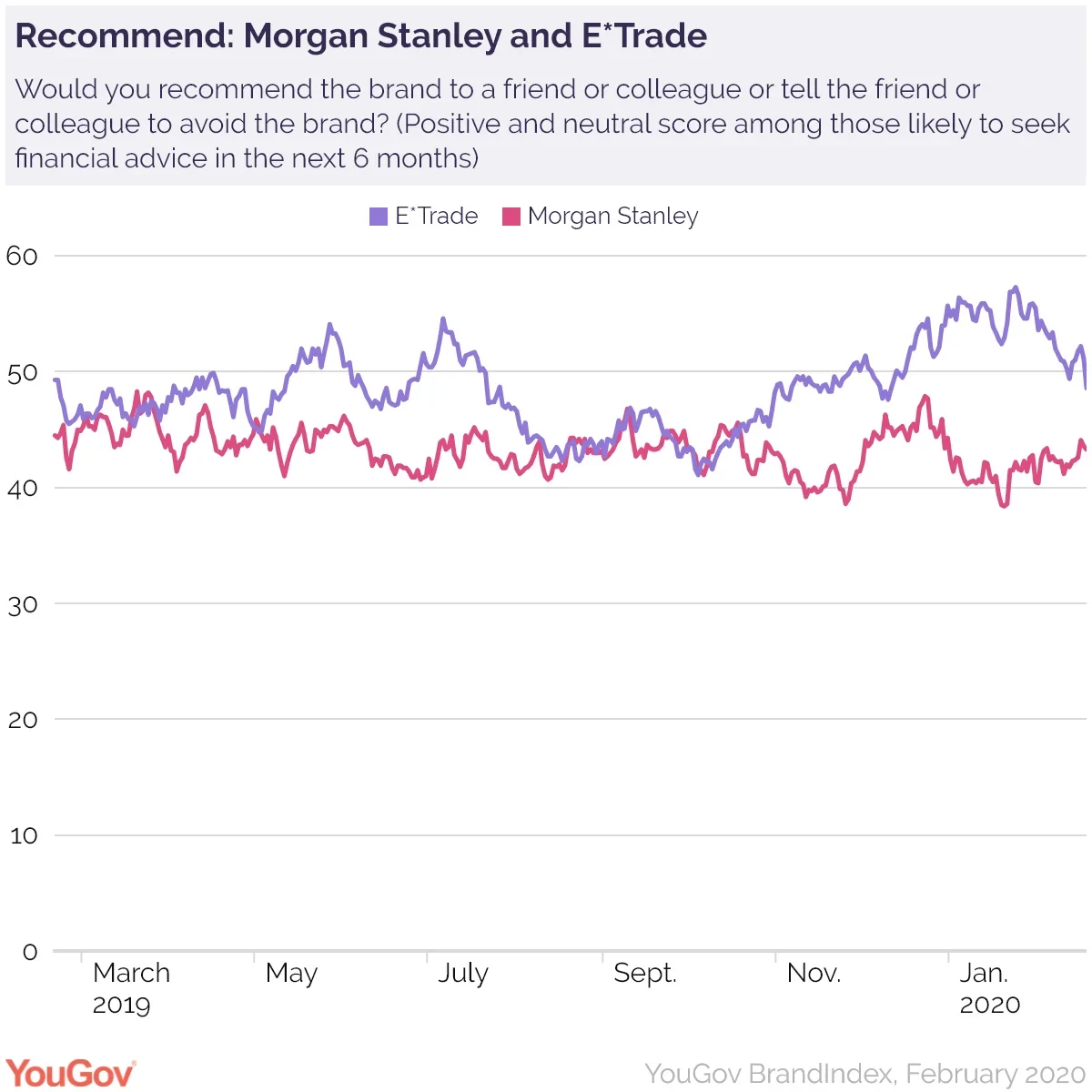 YouGov tracked NPS vs Positive Recommendation, globally and found there is a high degree of correlation in both metrics.